Click for a bigger shot.
Fast Dates helps Casey Stoner and Ducati Clean Up in MotoGP
October 1st - When it comes to winning your first ever World MotoGP Championship it takes an incredible combination of a great rider like 21-year old Casey Stoner, and the fantastic Ducati Corse race team and an awesome bike like the Ducati Desmosedici GP07. And just before the bike rolls out on the grid to make histroy, it needs to look great just to add icing to the cake. In this case we were very excited to have our own Fast Dates Calendar Kitten Carrie Ann Stroup helping Ducati Corse get Stoner's bike ready for the big race at Motegi, Japan, with a through washing and detailing as we photographed the bike and carrie for the next Fast Dates Calendar.
No other calendar or website in the world offers you the world's top MotoGP and SBK Superbikes, complete race coverage, and the beautiful Calendar Kittens. Thanks to Ducati and pro Italia, Glendale, CA, for allowing us to lend a hand!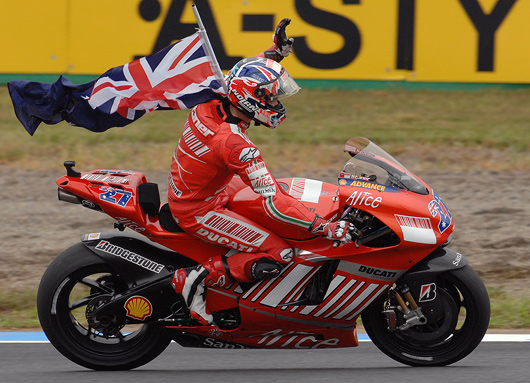 Casey Stoner takes his victory lap - Click for a Big Screensaver

CASEY STONER, New 2007 MotoGP World Champion on 297 points
"At the moment it all feels a little bit unrealistic! I'm struggling for words, I don't think there's any feeling that can compare to this, but I think it's really going to sink in as the day goes on and heads into tomorrow. The race started out quite well, we were able to get up front quite early and I had a reasonably good feeling with the bike, I was in a happy position. But then my rain tyres started wearing out as the track dried, and Valentino and Dani (Pedrosa) came past. I didn't really know whether to come in or not, then my team put 'box' on my pitboard, so I had a bit more confidence to come in.
After I changed bikes there was something up with the steering damper, the bike wasn't allowing me to tip into corners, so I had to slow down to unwind it. Then I started to find more of a rhythm, Valentino had a problem and we managed to finish ahead of him. I guess that was the aim of the game today. Towards the end everything was creeping into my head, so I just tried to stay focused on the job in hand, I wanted to bring it home for my team. The whole thing is a bit overwhelming, because we didn't really expect to get the championship today, it's come on me quite quickly. There's a lot of people I have to thank: my parents, who have always been there for me, they've supported me throughout my career, my wife Adriana's who's been there this season and the past few and everyone else who's helped me along the way - Ducati, my whole team, Bridgestone tyres, a big thanks to everyone who's had anything to with my career - we finally did it!"
---
Chicks That Kick Ass! Milla Jovoovich

Resident Evil: Extinction
Milla Jovovich rides across the Nevada wasteland on her BMW to kill the Undead
October 1st - The third and latest installment of the Resident Evil move series is now in theatres, based on the wildly popular vidio game series and picks up where the last film in the series left off. Professional exterminator Alice (Milla Jovovich), now ridijng across the the Nevada desert on a BMW motorcycle, once again joins forces with Carlos Olivera (Oded Fehr) and L.J. (Mike Epps), along with new survivors Claire (Ali Lartner), K-Mart (Spencer Locke) and Nurse betty (Ashanti) to try to eliminate the deadly virus that threatens to make every human being undead....and to impose some serious kick ass justice. Since being captured by the Umbrella Corporation, sweet Alice has been subjected to biogenic experimentation and become genetically altered, with super human strengths, senses and dexerity. These skills, and more, will be needed if anyone is to remain alive! More: Resident Evil
---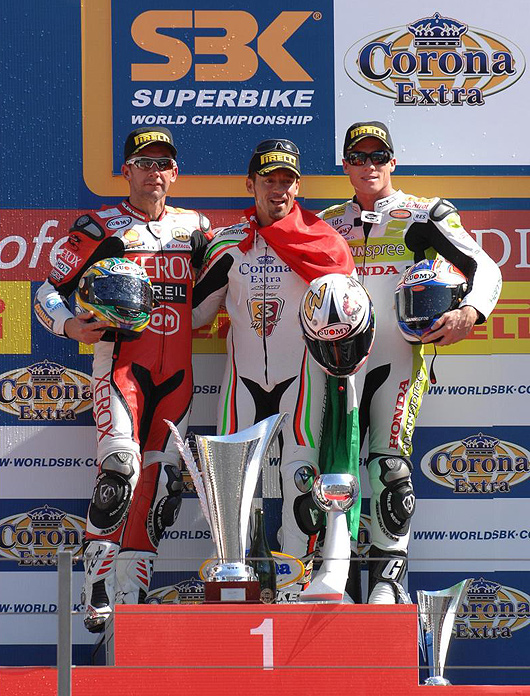 The Roman Emperor shares the Race One victory podium at Vallelunga with Bayliss and Toseland.

2007 SBK World Superbike Championship,Vallelunga, Round 12 of 13

Emperor Biaggi and Bayliss win in Rome
Haga and Biaggi close points lead on Toseland for Superbike Finale
Vallelunga (Italy), Sept. 28- 30th - Long-term championship leader James Toseland (Hannspree Ten Kate Honda CBR1000RR) had a contrasting weekend of results once more, scoring third after a tough first race and then falling in race two, remounting to finish a battling 11th. Despite his misfortune he still enters the final round of the championship with a 29-point advantage over his nearest rival - now Max Biaggi, after the Roman rider scored a win and a second at his home circuit. Troy Bayliss took the second race win, with Noriyuki Haga, Toseland's only other championship rival, fourth and then third today.
At the top of the championship standings Toseland now has 396 points, Biaggi has 367 and Haga 363. Bayliss, despite his seventh win of the year, is now finally out of the championship contest, 55 points shy of Toseland, with only a maximum of 50 points remaining.
Troy Corser on the Italian distributor factory Yamaha turned the quickest practice times on Friday.

The 2 Troys, Corser and Bayliss Top Vallelunga Friday Qualifying
Vallelunga (Italy), Friday 28 September - Troy Corser (Yamaha) set the pace in the opening qualifying session and his fellow Australian Troy Bayliss (Ducati Xerox) posted the second quickest time at Vallelunga today. Corser was slightly quicker than Bayliss in both the morning's free practice session and the afternoon qualifier, but there wasn't much between them at the end. Noriyuki Haga (Yamaha) and Max Biaggi (Suzuki) made up the provisional front row of the grid.
The day started off wet and quite cool following overnight rain, with temperatures only hitting 19°C compared to the scorching 50°C experienced during testing here in July. The difference in weather conditions meant that the data gathered in the test proved less helpful than hoped during this morning's free practice. But both Corser and Haga didn't let this faze them and got on with the job of finding the best set-up for the conditions. By the end of the session Corser was fastest with Haga in fourth.
This afternoon's qualifying session was a dry affair, giving the team the chance to find a dry set-up. Both riders spent the session in the top four until Corser pulled it out of the bag in the last ten minutes to take the provisional pole position. Haga put in a strong performance to finish third, in front of his key focus for the weekend - Toseland.
Troy Corser (1st - 1'37.537 - Yamaha Motor Italia WSB Team) - "I'm pretty happy with what we've achieved today. We started from where we left off at the test and today we've made some engine braking adjustments along with suspension and front fork alterations. The bike felt a bit nervous to start with but after the changes it now feels much better. We've made good progress and the set-up for this weekend is really getting there. It's really good to be in first as tomorrow could be wet again so getting as good time today was important."
"It was a pretty good session" declared Troy bayliss. "Even though we tested here only a week or so ago, we did most time on the new bike and it was slow going. Today we tried one thing on the bike and it seemed to work quite well. I did have one little crash just over the back in the slow right-hander. I think it was more me just pushing hard on maximum angle and I lost the front. I went a little bit more up the inside than I normally go and there's a bit of a bump, so I'm going to stay away from there! We tried a softer race tyre at the end, that didn't work at all, then a harder tyre in, the same as the one we used during the session and I did my best time after ten laps. Even though we have to work a bit on the front setting tomorrow, overall I'm quite happy with the way things are going."
Times: 1. Corser (Yamaha) 1m37.537s; 2. Bayliss (Ducati Xerox) 1m37.578s; 3. Haga (Yamaha) 1m37.951s; 4. Biaggi (Suzuki) 1m37.962s; 5. Toseland (Honda) 1m38.111s; 6. Rolfo (Honda) 1m38.279s; 7. Fabrizio (Honda) 1m38.310s; 8. Laconi (Kawasaki) 1m38.486s; 9. Nakatomi (Yamaha) 1m38.573s; 10. Xaus (Ducati) 1m38.659s:
TV Coverage Europe: Eurosport 2 - Saturday 2345 Superpole (delayed); Sunday 1030 Superstock 1000 (live), 1430 Superbike race 1 (delayed), 1530 Superbike race 2 (live). TV Coverage Italy: La7 - Saturday 1530 Superpole + studio (live); Sunday 1135 race 1 (live),rbike race 2 (live). 1730 RaiDue - races 1 + 2 (highlights).
Troy Bayliss edged out fellow compatriot Troy Corser for SuperPole on Saturday.
Troy Story Tops Vallelunga Qualifying & Superpole
Superpole, Saturday Sept. 29th - Ducati's Troy Bayliss shrugged off a slow speed crash to set the fastest lap time during this morning hour long second qualifying session. Troy crashed out at the first gear hairpin after grounding out his left hand paddock stand lug on his Xerox Ducati and low siding across the track.The reigning world champion was unhurt and after walking back to the pits went back out on his second bike and set pole with less than a minute of the session to go.
Bayliss became the only rider to set a sub-1m36s lap this weekend at Vallelunga as he powered to a sixth Superpole of the year. The two-times World Superbike champion will start tomorrow's two races of the penultimate round of the championship ahead of his fellow Aussie Troy Corser (Yamaha), Ruben Xaus (Ducati Sterilgarda) and Max Biaggi (Suzuki). Xaus has good form at the Vallelunga track having topped the time sheets in July's official test onboard his 2006 specification Sterilgarda Ducati 999. Ducati Xerox team-mate Lorenzo Lanzi also put in a good performance and lines up in sixth place on row 2 behind Noriyuki Haga (Yamaha)
"It's been quite an up-and-down weekend for me so far" declared Troy Bayliss. "To have three crashes is not ideal, but sometimes you learn something from the crashes. One we were playing with the setting of the bike by lowering it and we lost ground clearance; another I bottomed out the forks and the third I was on a hard tyre. I was pretty happy with my Superpole lap, but I was a bit worried when I saw Troy had done a flat 36, he's taken a lot of Superpoles over the years and to come out on top you have to do a really good job against him. However I'm happy, I'm on the front row and we'll see how things go tomorrow."
Troy Corser was once again fast but was unable to match his dominance of yesterday and slipped to third onboard his Yamaha Italia R1. James Toseland and his Ten Kate Honda team clearly made some big overnight improvements to allow Toseland to set the fourth fastest time and even more significantly lap 0.8sec quicker than yesterday to close to within 0.3sec of pole. DFX Honda rider Michel Fabrizio was another man on a mission to impress in front of his home fans and claimed fifth place after being as high as second earlier in the session.
Troy Corser , 2nd - 1:36.016 - "My Superpole lap was as good as I could've done and although I thought it might have been good enough, you can never rule out Troy (Bayliss). I sort of thought that I might get into the 1:35s myself, so hats off to him for putting in such a lap and taking Superpole. I'm pretty pleased with the way my Yamaha is working around here and feel that I can really get some good results tomorrow. I hope that there's not a huge variation in temperature tomorrow because the tyres have been working pretty consistently OK today and I'm happy with our set-up - even though it has to be a bit of a compromise at a circuit like this."
Max Biaggi improved on time but couldn't replicate his fourth place qualifying position of yesterday and dropped to sixth ahead of a rejuvenated Lorenzo Lanzi in seventh.
Noriyuki Haga endured a difficult session and spent the morning working on the set-up of his Yamaha Italia R1. Haga is losing time through the first fast split, but is still placed on the provisional second row and will be looking to improve in this afternoons Superpole shootout.
Starting Grid: 1. Bayliss (Ducati Xerox) 1m35.890s; 2. Corser (Yamaha) 1m36.016s; 3. Xaus (Ducati) 1m36.737s; 4. Biaggi (Suzuki) 1m36.925s; 5. Haga (Yamaha) 1m36.996s; 6. Lanzi (Ducati Xerox) 1m37.428s; 7. Fabrizio (Honda) 1m37.430s; 8. Toseland (Honda) 1m37.371s; 9. Rolfo (Honda) 1m37.589s; 10. Nakatomi (Yamaha) 1m37.775s:

The Roman Emperor returned to Italy with a victory at the new Vallelunga circuit just outside Rome.
Biaggi Thrills the Legions of Rome in Race One
Team Alstare Suzuki Corona Extra rider Max Biaggi won the first race at Vallelunga today, much to the delight of his legions of fans who had packed the 4.110 kilometre circuit, then followed that up with a hard-fought for runner-up spot in race two to move into second place in the World Superbike Championship.
Race one had a spectacular start as Corser lost the front and crashed out on the first lap while Noriyuki Haga almost crashed but managed to move into third in front of Toseland. He then proceeded to take the fastest lap three times to catch Bayliss and Biaggi who were battling for first. Biaggi overtook Bayliss after three laps of the first race and then immediately began to extend his lead lap by lap.
Having caught Bayliss, Haga tousled and swapped places with him many times before Bayliss made it stick on lap 17. The battle up front had given Toseland the chance to catch up and challenge Haga for third position; a challenge which he eventually won.
Max took the chequered flag by a comfortable margin with Troy Bayliss (Ducati) second and James Toseland third ahead of Haga after an exciting race long duel for the runner-up position. The four leading guys made different tyre choices, as Bayliss went for a rear tyre in a 200 section and a hard front, Haga used the hard front but preferred the 'regular' 190 section rear, while Biaggi and Toseland decided to use a soft front tyre, despite the warmer temperature. The range of tyres brought here by Pirelli was well engineered; so all the riders could have a fantastic race with many passing manoeuvres that made the crowd breathless until the very last lap. Biaggi won from Bayliss, Toseland and Haga, with Haga keeping overall second, behind Toseland.
Max Biaggi - Race 1: 1st: "Winning the first race here in front of my home fans is an incredible feeling. It's been a long time since I raced at Vallelunga, but the last time I was here, I won! So it's good to come back with a win. It took me a few laps to get going in race one but once I got past Bayliss and into the lead, I was able to run at my own pace. I kept an eye on my pit board and ran consistent laps and that was good enough to take the win. Winning a race is always special, but to win at your 'home' track in front of your own fans is even more special.
Troy led the first three laps of race 1 before Biaggi powered past and then Haga did the same three laps later. The Australian had to make four attempts to get past Haga (Yamaha) before clinching the runner-up slot. "I was struggling to make the bike do what we want it to do" declared Troy after race 1. "Everything was working OK but we really need to do something with the settings to get that last bit of feeling. I had three or four goes at getting round Nori, it wasn't easy and finally I managed but there was no way I was going to catch Max unless he made a mistake."


Biaggi (3), Toseland (52) and Haga (41) dice it out behing Byaliss in the opening laps of Race One.
SUPERBIKE Race 1: (Laps 24 = 98,640 Km)
Pos / Rider / Nat. / Team / Time / Gap
1 / M.BIAGGI / ITA / Alstare Suzuki Corona Extra / 39'24.967 /
2 / T. BAYLISS / AUS / Ducati Xerox Team / 39'30.605 / 5.638
3 / J. TOSELAND / GBR / Hannspree Ten Kate Honda / 39'32.419 / 7.452
4 / N.HAGA / JPN / Yamaha Motor Italia / 39'35.046 / 10.079
5 / M.FABRIZIO / ITA / D.F.X. Corse / 39'47.224 / 22.257
6 / L. LANZI / ITA / Ducati Xerox Team / 39'50.629 / 25.662
7 / R. LACONI / FRA / Kawasaki PSG-1 Corse / 39'59.778 / 34.811
8 / F. NIETO / ESP / Kawasaki PSG-1 Corse / 40'03.042 / 38.075
9 / S. NAKATOMI / JPN / Yamaha YZF / 40'04.037 / 39.070
10 / V. IANNUZZO / ITA / Kawasaki PSG-1 Corse / 40'12.669 / 47.702
11 / J. SMRZ / CZE / Team Caracchi Ducati SC / 40'12.773 / 47.806
12 / M.BORCIANI / ITA / Team Sterilgarda / 40'18.455 / 53.488
13 / K. MUGGERIDGE / AUS / Alto Evolution Honda / 40'19.476 / 54.509
14 / S. MARTIN / AUS / Celani Team Suzuki Italia / 40'26.934 / 1'01.967
15 / Y. TIBERIO / FRA / Alto Evolution Honda / 40'33.258 / 1'08.291
Fastest Lap 4° Noriyuki Haga 1'37.419 151,880 Km/hh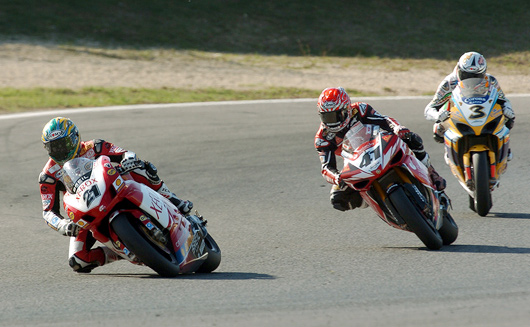 Bayliis backs in the 999F ahead of Haga and Biaggi.
Bayliss fights off Biaggi in Race Two, Toselands Takes a Spill
In Race Two, at the green light they started off at furious speed, hitting each other in order to pass and drawing different lines almost every lap for overtaking. The Roman Emperor once again battled Bayliss for the lead and looked as if he was going to pass the Australian at the two-thirds distance mark, but he ran wide at one of the turns and lost ground. That was the breathing space Bayliss needed. Although Biaggi charged back at Bayliss, the gap was too great and he was forced to settle for second place.
Like the previous race, Bayliss started with the 200 rear tyre not the 190, Biaggi and Toseland with a soft front, Haga with a medium-hard pairing. Temperature grew up and not only in tarmac surface but also in riders' performance.

Once Bayliss took the lead no one could touch him until later in the press conference, while Haga and Biaggi put together a great show after Toseland's crash. Toseland started out at Vallelunga to bring things to a head, but these races are always unpredictable, and if you want to run with the big guys at the front you simply cannot avoid taking risks. Toseland crashed - if almost gently - and rejoined the race in 12th position, taking some important points with an eventual 11th.
Bayliss finished first, ahead of Biaggi – now 2nd in World standings.Third went to Haga ahead of Troy Corser (Yamaha), Roby Rolfo (Honda) and Ruben Xaus (Ducati). No fewer than 23 races so far (cancelled Silverstone race two stops it being 24), but Magny Cours, and the last two races of the season, will decide the winner of the championship.
With sparks flying, Troy Bayliss took the win in the next to last race ever for the still competitive 999F bike.
In Race 2 Troy's Ducati Xerox crew made a slight change to improve the set-up and the Australian led every lap, but the crucial moment came on lap 15 when Bayliss and Biaggi almost touched at a slow corner and Troy was able to administer a two second lead to take his seventh win of the year. "It's been a really hard day, it's pretty warm out there and Vallelunga is a very physical track. I didn't see the race before our race, and when I went out on the sighting lap there was cement dust everywhere for the oil and I was really concerned about that so the track was warmer but slower as well because you couldn't use the right line. Congratulations to my Ducati Xerox squad, they've all worked hard. I put the bike down three times this weekend through a bit my fault and trying something new and sometimes you lose a little feeling as well. In the second race I wanted to change the rear tyre but my chief engineer Ernesto Marinelli wanted me not to and I went with his decision and I have to say 'Ernie, you're the man!". It paid off so I put that win down to him!"
Max Biaggi - Race 2: 2nd: "Race two was very difficult race. There was a lot of cement dust on the track after an oil spillage in the race before. In some places there was so much dust flying around that it got on to my visor and it was hard to see where I was going! We all settled into the race after a few laps and I caught Bayliss and was ready to make my move. But, in one turn, I nearly hit him and avoiding him I ran a bit wide. That was the key moment of the race because it gave him a bit of a gap. My tyres were spinning a bit, maybe because of the higher temperatures, but it was the same for everybody. I am a little disappointed because I really want to win both races today - for myself, my team and all the fans."
Biaggi's team mate Yukio Kagayama was unable to race due to pain in his right hand and knee - the result of his crash in Lausitz two weeks ago.
Noriyuki Haga (4th and 3rd - Yamaha Motor Italia WSB Team) - "Today was a bit disappointing for me with regards to the tyres. I used the same tyre in warm up as in the first race but in the race it didn't work as well as I'd hoped. I ended up focusing on my finishing position rather than the race win because the grip had gone. I chose to use my second bike for second race because the two bikes feel quite different. I found it to be better feeling with better engine delivery. In the middle of the race I tried to catch Bayliss but I was unable to and so had to settle for third and 16 valuable points.
Troy Corser (DNF and 4th - Yamaha Motor Italia WSB Team) - "Race One was my fault. I turned off some of the electronic systems for the start and didn't turn them back on. It's as simple as that really. In Race Two I didn't get off the line so well and I even hit Xaus twice. But once I got going it was fine. I got held up behind Toseland, who looked like he was having problems of some kind. I couldn't get past him but then he went down and my times starting improving. From then on it was just a case of staying on until the end."
Next weekend at Magny-Cours is going to be crazy with everyone going for the win but I'm still confident and determined. I've reduced the gap between Toseland and me and I'm not giving up yet!"
Superbike Race 2: (Laps 24 = 98,640 Km)
1 / T. BAYLISS / AUS / Ducati Xerox Team / 39'30.861 /
2 / M.BIAGGI / ITA / Alstare Suzuki Corona Extra / 39'32.292 / 1.431
3 / N.HAGA / JPN / Yamaha Motor Italia / 39'35.327 / 4.466
4 / T. CORSER / AUS / Yamaha Motor Italia / 39'44.627 / 13.766
5 / R. ROLFO / ITA / Hannspree Ten Kate Honda / 39'51.709 / 20.848
6 / R. XAUS / ESP / Team Sterilgarda / 39'52.791 / 21.930
7 / L. LANZI / ITA / Ducati Xerox Team / 40'00.708 / 29.847
8 / F. NIETO / ESP / Kawasaki PSG-1 Corse / 40'00.847 / 29.986
9 / S. NAKATOMI / JPN / Yamaha YZF / 40'10.987 / 40.126
10 / M.NEUKIRCHNER / GER / Suzuki Germany / 40'11.594 / 40.733
11 / J. TOSELAND / GBR / Hannspree Ten Kate Honda / 40'13.405 / 42.544
12 / V. IANNUZZO / ITA / Kawasaki PSG-1 Corse / 40'25.365 / 54.504
13 / K. MUGGERIDGE / AUS / Alto Evolution Honda / 40'25.885 / 55.024
14 / S. MARTIN / AUS / Celani Team Suzuki Italia / 40'26.165 / 55.304
15 / Y. TIBERIO / FRA / Alto Evolution Honda / 40'30.642 / 59.781
Fastest Lap 9° Max Biaggi 1'37.727 151,401 Km/h
Lap record: 2007 N. Haga 1'37.419 151,880 Km/h
Best Lap: 2007 T.Bayliss 1'35.890 154,300 Km/h
Riders Championship Standings:
1 TOSELAND 396, 2 BIAGGI 367, 3 HAGA 363, 4 BAYLISS 341, 5 CORSER 267,
6 LANZI 192, 7 XAUS 187, 8 ROLFO 177, 9 NEUKIRCHNER 136, 10 FABRIZIO 123,
11 LACONI 122, 12 KAGAYAMA 116, 13 NIETO 98, 14 SMRZ 66, 15 NAKATOMI 61.
Sofuoglu Continues to Steamroller in 600 Supersport
Sofuoglu, who won the championship with three races to spare, was desperate to win at this race and he got his wish in the first ever visit of World Supersport to the Vallelunga track. He leaves with a new lap record for the 4.110km circuit, 1'40.231, set on lap six. His seventh win of the year equals the best-ever record of victories in one season, set in 2004 by former Honda Ten Kate rider, Karl Muggeridge.
"Craig had a great start and I had to work hard to close him down," said Sofuoglu, "I made a mistake early on and then I sat behind him for a while in second position and then we had a good fight before the flag came out. I was pretty lucky because if the red flag had come out one lap later Jones would have had the win. I think the Honda works very well at Vallelunga, and my team made the bike great today. I really wanted to win another race at least in Supersport, after winning the title, and I want to try and get another one next weekend at Magny-Cours."
Charpentier's weekend ended in disappointment despite his front row qualifying pace, leaving him once more unsure why his early lap speed could not be maintained over race distance.
"Same story as previous races, I'm afraid," said Charpentier. "No grip after a while and I don't know why. Then, with maximum lean angle, I experience a lot of chatter. It will be important to make a good race in the final round at Magny-Cours next week."
Fujiwara rode the race with a left foot still injured from a crash in the previous Lausitz race, and paid the price in pain and overall fatigue, because his normal fitness regime had been affected in the run up to Vallelunga.
"It felt like the race was 40 laps," said Fujiwara. "In the high speed corners things were not so bad, I could push there, but this track has an incredibly tight infield, and you have to hold on a lot because you have to hang off very far to get round. That was very difficult with my injured foot, and all my muscles hurt. It was very hard today, but it was important to finish in the points and I will never, never give up this year."
Alfonsi was unhappy at losing the chance to score points at his home round, especially as he had been pushing in the race, and was up to 11th at one stage.
"There was oil down but no flag," said Alfonsi, "so I fell at the entrance to the Curva Cimini. I am OK, not injured in the crash but very beaten up. I made up some places but I think there was a problem with the air pressure in the rear tyre, as I was spinning a lot before the crash anyway."
SUPERSPORT RACE: (Laps 17 = 69,870 Km)
Pos /Rider /Nat. /Team / Time /Gap
1 / K. SOFUOGLU / TUR / Hannspree Ten Kate Honda / 28'42.956 /
2 / C. JONES / GBR / Revè Ekerold Honda Racing / 28'43.137 / 0.181
3 / J. LASCORZ / ESP / Glaner Motocard.com / 28'48.778 / 5.822
4 / B. PARKES / AUS / Yamaha World SSP Racing / 28'50.019 / 7.063
5 / G.VIZZIELLO / ITA / RG Team / 28'58.368 / 15.412
6 / M.LAGRIVE / FRA / Intermoto Czech / 29'00.202 / 17.246
7 / A. TODE / GER / Stiggy Motorsport Honda / 29'01.018 / 18.062
8 / S. SANNA / ITA / Racing Team Parkalgar / 29'01.521 / 18.565
9 / S. CHARPENTIER / FRA / Hannspree Ten Kate Honda / 29'03.632 / 20.676
10 / K. FUJIWARA / JPN / Althea Honda Team / 29'03.865 / 20.909
11 / G.GOWLAND / GBR / Team Benjan Motoren / 29'07.470 / 24.514
12 / V. KALLIO / FIN / Pioneer Hoegee Suzuki Racing / 29'08.728 / 25.772
13 / S. GIMBERT / FRA / Yamaha - GMT 94 / 29'09.485 / 26.529
14 / F. FORET / FRA / Team Gil Motor Sport / 29'09.599 / 26.643
15 / D. CHECA / ESP / Yamaha - GMT 94 / 29'09.955 / 26.999
Fastest Lap 6° Kenan Sofuoglu 1'40.231 147,619 Km/hh
Lap record: New circuit
Best Lap: 2007 C. Jones 1'39.322 148,970 Km/h
Riders Championship Standings:
1 SOFUOGLU 251, 2 FORET 128, 3 PARKES 113, 4 FUJIWARA 93, 5 ROCCOLI 84,
6 HARMS 83, 7 JONES 78, 8 VENEMAN 70, 9 WEST 66, 10 CHARPENTIER 51,
11 NANNELLI 49, 12 VIZZIELLO 47, 13 LAGRIVE 46, 14 ALFONSI 45, 15 PITT 40.
---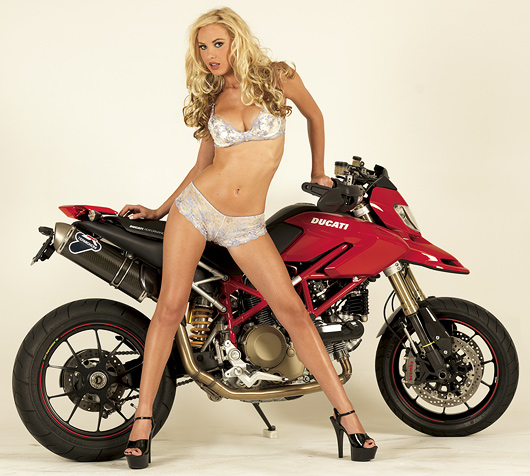 The Ultimate Naked Riding Experience
Ducati Hypermotard R We build the sport's most fun bike

No other motorcycle (other than argueably the Ducati Desmosedici RR MotoGP street bike) has been waited on for so long, with so much anticipation, than the newly released 2008 model Ducati 1080 Hypermotard. Ducati has a way of teasing us years in advance by giving us a preview of their latest prototype concept at bike shows and in the media, and then making us wait 3 years as they guage opinion, decide, design and tool up for production.

The Complete Story with sexy Tiffany Toth Screensavers in New Bikes HERE.
---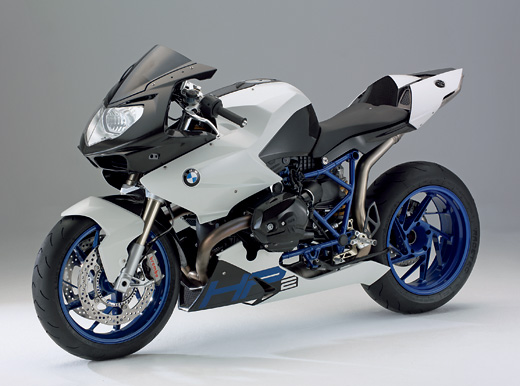 HP2 Sport is the latest edition to the HP2 range of high performance motorbikes from BMW. Their future Superbike may look similar to this, but will still need an all-new watercooled engine to make twice the power need to be competitive in WSB.
BMW to race WSBKs from '09, targets sportsbike sales
BMW unveiled the latest addition to its HP2 line-up of high-performance models at the Mondial du Deux Roues, Paris. The BMW HP2 Sport, based on the company's R1200 S, is the third bike in the HP2 range, and is claimed to be the most powerful and lightest 'Boxer' series on the road yet.
Alongside the launch of the new model, BMW further strengthened its commitment to move into sportsbike sales with the announcement of plans to enter the 2009 World Superbike Championship. Peter Müller, Vice President Development and Model Lines BMW Motorrad, said: "In 2007 BMW returned to road racing after a gap of more than 50 years with the sports Boxer. In 2008 we will continue our activities in the Endurance categorys at the same time though we will be preparing our entry into the Superbike World Championship in 2009."
BMW's sporting intentions can clearly be seen in the specification of the HP2 Sport, which includes carbon fibre bodywork, a MotoGP style dash, Öhlins suspension and radial mount Brembo brake calipers.
The most striking difference on the BMW HP2 Sport is the new cylinder heads. Each of the double overhead camshafts (DOHC) uses a drag lever to actuate the valves that are larger than in the BMW R1200 S. Further modifications such as the flow-optimised intake and outlet, new forged pistons and adapted connecting rod help the engine to achieve the necessary higher output compared to the basic engine.
The new stainless steel exhaust system is placed below the engine for the first time. This keeps the construction of the lower area of the motorcycle extremely slim, enabling great freedom of movement for the familiar 'hanging off' riding.
---
There's more! Go to Pit Lane News NEXT PAGE

Hot Calendar Girl and Bike News! Go to: Fast Dates • Calendar Girls • Iron & Lace

Calendar Kittens, The Paddock Garage, Screensavers, Iron & Lace Garage



Many of our Calendar Kittens can also be seen at Playboy's website...


BikerKiss.com - the largest biker personals site!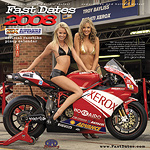 Now Available!
16-month Calendar starts Sept
2008 Fast Dates &
Garage Girls Calendars

---
SBK Race Preview
Final World Supersport
and Superbike Championships 2007
Round 13, Magny-Cours –
French Round: 5 - 7 Oct 2007
SOFUOGLU OUT TO MAKE YET MORE HISTORY
Kenan Sofuoglu (Hannspree Ten Kate Honda CBR600RR) is aiming for nothing less than burning his name into the record books this weekend at the final round of the World Supersport Championship. He has already scored a record-equalling seven race victories in 2007, and has won the title by a record margin, but at the 4.411km Magny-Cours circuit he will be going for an unprecedented eighth win in a single year. Of the 27 races Sofuoglu has started to date in his relatively short WSS career, he has won nine and scored a total of 18 podiums, all on Honda machinery. His championship lead of 123 points is easily a record for the class, and may even be extended again after the final WSS race of the year.
Sofuoglu has also helped Honda win the Manufacturers' Championship, and Honda has now provided machinery for the last six Riders' World Champions, all of whom came from the Ten Kate Honda stable. The roll of honour runs from Fabien Foret (2002), Chris Vermeulen (2003), Karl Muggeridge (2004), Sebastien Charpentier (2005 and 2006) to 23-year-old Sofuoglu.
This year Sebastien Charpentier (Hannspree Ten Kate Honda CBR600RR) has not reached the peaks that brought him his two titles in the recent past, but having set pole two pole position in the last three races, he is still a threat to any rider with ideas of victory at 'Seb's' home track on Sunday.
Katsuaki Fujiwara (Althea Honda Team CBR600RR) is still suffering from the left foot and ankle injury he sustained recently, but bravely fought to tenth at Vallelunga. He intends to defend his overall fourth place in the championship this weekend. His season has been blighted by injury and misfortune, often caused by other riders' interventions, but he is still nine points from the threat of fifth place rider, Massimo Roccoli.
Lorenzo Alfonsi (Althea Honda Team CBR600RR) is locked in a cutthroat fight for the last place inside the top ten, and despite being 14th in the rankings; he is only six points from tenth position.
Sofuoglu's feelings about the forthcoming race can be summed up by the fact that his previous ambition of scoring another win, after securing the championship at Brands Hatch, has now been modified to include winning a record making eighth race this weekend.
"After winning the race at Vallelunga I cannot wait to get to Magny Cours," said Sofuoglu. "I now have seven victories and I am so determined to get the last win of the season. I want to set the record of securing the most wins before I leave the series. I am so happy that I have been able to secure a sixth World Supersport Championship win for Ten Kate and Honda. I owe a lot to the team and to Honda. I have to give big thanks to all of the guys for their support and hard work this year. Now I just have to give them the final gift of an eighth race win this weekend."
History man Charpentier's season has not been anything like he imagined it could be, especially after he became the first rider to win two World Championships in the 600cc class. But at Magny-Cours, his love for the track and his home support may be the key to his first podium of the year.
"For sure, this season has been one of the most difficult of my career," said Charpentier. "It started badly with the injury at Donington and I haven't been able to pick it up. I have had some great results in qualifying and the team has been working incredibly hard to help me. I just hope that I can give them a good result this weekend. I love Magny Cours - it's my home circuit and I have done well there in the past, so let's see what happens on Sunday."
TOSELAND READY, WILLING AND ABLE TO MAKE IT TITLE NUMBER TWO
Despite losing ground in the championship chase for two races in succession, James Toseland (Hannspree Ten Kate Honda CBR1000RR) enters the final round of the series with a more than healthy 29-point lead, and the best haul of 2008 race wins, an impressive eight. The competition for wins in 2007 has been immense and three riders are still in the hunt for ultimate glory.
Toseland's Magny-Cours weekend demands that he must be fast and clever to win the title, but he knows all about winning at the final race of the year at the Magny-Cours circuit. In 2004 Toseland won the last race to take the crown, despite a points deficit to the championship leader in the build up to the finale. This time around it is the other riders under pressure to perform, with Toseland needing only to outscore his rivals to win Honda's first Rider's championship since 2002. Toseland currently has 396 points; Max Biaggi has 367 and Noriyuki Haga 363. All other riders are out of the running for ultimate honours now.
In the Manufacturers' championship things could hardly be closer, with Honda ahead by only three points after 23 individual races. (It should be 24, but race two at Silverstone was cancelled because of torrential rain). Such has been the quality of the battles at the front this year that four manufacturers are still in with an arithmetical chance of the championship win itself.
Toseland acknowledges that the last few meetings have been anything but normal for a year in which he has been the clear top rider, but he is now out to make the arithmetic of the championship irrelevant when he gets to France.
"This has been one of the most up and down rollercoaster rides of a championship that I've ever competed in," said Toseland. "The pace at the front of World Superbike this year has been incredible and it's been a pleasure racing against the two Troys, Nori, Max and the rest of the field. The racing has been fantastic, but I fly on Wednesday to France with only one intention - to win my second World Superbike Championship in Magny-Cours, where I secured the title in 2004."
Bayliss Conceeds the Championship, Not the Race
Despite winning one of the two races at Vallelunga last Sunday, Ducati Xerox Team's Troy Bayliss is now unfortunately out of contention in the fight for the title, which has been whittled down to just three riders - James Toseland (Honda), Max Biaggi (Suzuki) and Noriyuki Haga (Yamaha).
Troy's win in the second race at the Rome track was his seventh this season, one behind the total of points leader Toseland, and the 41st of his career. The tough 38-year-old Australian's only aim this weekend will be to end the season in style with further wins to sign off the Ducati 999's glorious career.
"My objective this weekend is to take the 999 out in style with a couple of wins" commented Troy. "This place was pretty good to me here last year, although I didn't know the track very well. I should be able to slide straight into it now, the bike was working well enough when we left Vallelunga and I'm just looking forward to two really good results, especially now they've resurfaced the whole track. Last year we suffered a little bit here but honestly I don't think the other guys have got much stronger since the last race last year. Yamaha for sure, Suzuki a little bit but the Honda not really that much, so I don't think we'll be in that bad a situation.
Sunday's races take place at 12.00 and 15.30 CET, and the next stops for the top competitors will be the official test in Qatar, 25 to 27 November.
Triumph announces
2008 World Supersport
race team
TRIUMPH has announced its intention to enter a factory-backed team in the 2008 Supersport World Championship.
The new team, racing under the name of Team Triumph-SC, will represent Triumph's first venture into racing in a world series since the company was re-established in Hinckley.
Two riders will be aboard Daytona 675 bikes in the Supersport class, with a further two bikes being ridden in the Superstock 600 European Championship. No riders have yet been confirmed, but rumours suggest a mixture of British and Italian riders.
Based in Bologna, Italy, Team Triumph-SC will be run by Stefano Caracchi. Previously known as 'Ducati-SC', Caracchi's team has a long and successful history of racing Ducatis in World Supersport and World Superbike and is highly regarded in racing circles. For 2008 Caracchi has made the decision to switch from Ducati to Triumph.
Triumph's Product Manager, Simon Warburton, said: "This is a really exciting opportunity for Triumph and the factory is behind the team 100 percent. The Daytona 675 has won many awards since its launch and participating in the Supersport World Championship will further raise the profile of this fantastic bike and Triumph's profile in general."
Stefano Caracchi said at the press team's press launch: "The Supersport and Superstock 600 are very competitive and hard categories, but we are very confident in the potential of the Daytona 675. Our team has contested the World Superbike Championship ever since the first series, and we have a highly talented and experienced technical staff to develop the Daytona to meet this new challenge.
Triumph has welcomed our project with enthusiasm, and we will repay their confidence. Triumph is a legend for every motorsport fan, and Team SC is proud! to beco me a small part of this long and fascinating history - Good luck to Team Triumph-SC!"
triumphmotorcycles.com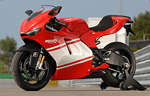 First Look!
Inside the new Ducati Desmosedici RR
Going into production next month for a lucky few!
Click the Photo for More
Ducati Gearing Up for Bigger Production Runs of the Desmosedici RR
Ducati Still Taking Orders until Decemeber 1st.
Oct 1st - - Selected Motorcycle media and Ducati Dealers were been invited by Ducati North America this week on Thursday to Miller Motorsports Park in Utah to ride the first production samples of the new Desmosedici RR limited production, street legal MotoGP bike. The Europen pres got to take their press intro a week earlier.
Reactions from everyone riding the bike is that it is "Simply incredible. Far better than any other sportbike ever offerd to the public. And he works spec Ohlins suspension componts are beyond belief. At slow speeds it is really firmly sprung and pretty uncomfortable, but at racing speeds it is purfect." This is literally THE Ducati MotoGP bike and not a poser replica.
When then Ducati CEO Frederico Miloni first announced the Desmosedici RR at World Ducati Week back in 2004 it was to be priced at $50,000 each in a limited production run of just 200 bikes to be hand built in the Ducati Corse race shop at a pace of 1-2 bikes per day.
Then last summer for the lucky few who qualified to by a Desmosedici because they also owned a 999R Superbike, the price had been raised to $65,000 for the first 100 bikes to be delivered by this Christmas, followed by 100 more bikes in the spring of 2008 with the price increased $10,000 more to $75,000.
Then this past weekend at he Pro Italia 20th Anniversary open House we were talking to a friend who had just returned from a trip to Italy a few weeks earlier and a visit of the Ducati main factory. The factory tour guide had showed the group the production line where the Ducati ST3 Sport Touring bike had just been discontinued, forever, and explained the production line was in the process of being converted over to Desmosedici RR production - inside the main factory and not handled assembled in the Corse Race shop as initial limited production had been scheduled. The Ducati factory tour guide also told the group that Ducati had "...standing orders for 1,600 Desmodedici RRs." obviously at the latest price of $75,000 each.
And now, in contacting Ducati North America we have learned that orders are still open worldwide for the Desmosedici at the full list price of $75,000 until this coming December 3rd, 2007, after which no more orders will be taken. The production line for the Desmosedici will be very slow at just around 2 bikes per year, and with some 300 work days per year at the Ducati factory, people at the the end of the order list down around 1600 will still have a 2-year wait before receiving their bikes.
For compete details and photos of the new bike go to our
New Sportbike Index
Ducati Desmosedici RR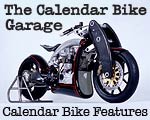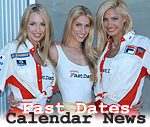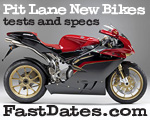 ---
Toseland Drops to
29 Point Advantage
into next Week's
WSB Final Round
Oct 1st - Long-term championship leader James Toseland (Hannspree Ten Kate Honda CBR1000RR) had a contrasting weekend of results once more, scoring third after a tough first race and then falling in race two, remounting to finish a battling 11th. Despite his misfortune he still enters the final round of the championship with a 29-point advantage over his nearest rival - now Max Biaggi, after the Roman rider scored a win and a second at his home circuit. Troy Bayliss took the second race win, with Noriyuki Haga, Toseland's only other championship rival, fourth and then third today.
At the top of the championship standings Toseland now has 396 points, Biaggi has 367 and Haga 363. Bayliss, despite his seventh win of the year, is now finally out of the championship contest, 55 points shy of Toseland, with only a maximum of 50 points remaining.
Biaggi won the first race from pole man Bayliss, but the battling qualities of Toseland ensured that the Honda rider would beat his main championship rival, Noriyuki Haga into fourth. Roby Rolfo (Hannspree Ten Kate Honda CBR1000RR) had the misfortune of retiring early when another rider struck the rear of his machine, broke his wheel rim and punctured his tyre. The next best Honda rider behind Toseland was local man Michel Fabrizio (DFX Corse Honda CBR1000RR), fifth and good value for it after a less than perfect start.
Karl Muggeridge (Alto Evolution Honda CBR1000RR) was 13th, his team-mate Yoann Tiberio (Alto Evolution Honda CBR1000RR) 15th after a good ride in only his second over SBK race. These two riders would go on to repeat their race one fortunes exactly in race two. Luca Morelli (DFX Corse Honda CBR1000RR) was 16th in the opener, 17th in the second 24-lap race.
The second race went to Bayliss, from Biaggi and Haga, and the top placed Honda rider was Rolfo, fifth. Fabrizio was forced to retire, while Toseland crashed out of fourth place at the slowest corner of the track - his second fall of the weekend, after he crashed out of Superpole and thus started each race from eighth place on the grid.
In the Manufacturers' Championship, Honda leads by three points, setting up a dramatic finale at Magny-Cours next week.
Toseland was bitterly disappointed to crash in the second race, but indicated that it was a tough weekend all round.
"I was stronger than most other riders in the first section in race one and I made the most of that," said Toseland. "It was hard in fourth place to be going as fast as possible and still only fourth until near the end, while losing the front and the back end. We've gone from a really dominant and strong position on Saturday to really struggling today. The guys made a great job of rebuilding my number one bike after the Superpole crash and I chose to ride it. This was my decision and maybe it wasn't the best decision because we struggled to get the traction control working. There was no improvement from race one to race two and race one was bad enough – definitely the hardest of the season so far. Having said all that, we've come out of today with a 29-point advantage. If someone had told me at the start of the season that that would the case I'd have been happy with that, so it's not that bad."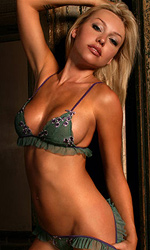 A Birthday Wish
from Leticia
No one works harder at promoting herself as a pinup girl than AMA Superbike Champ Ben Spies' former girlfrind* Leticia Cline. She constantly bombards us weekly with Emails to vote for her for one pinup contest title or another. Here's your chance to help Leticia realize her latest non-paying career goal in being Maxim Hometown Hottie:
"WOW, I have never felt so much love as I feel now reading everyone's Happy Birthday messages. I am truly blessed to be surrounded by so many positive people! Your comments mean the world to me. I am so very sorry that I have not been able to respond to everyone's individual messages. Traveling for work and taking care of my little boy has limited my computer time, but I promise I will be posting regularly from now on!
The biggest birthday gift that everyone could give me this year is to help me win the Maxim's Hometown Hotties Contest. Everyone is able to vote ONCE A DAY until October 8th, so if could spare 1 minute each day until October 8th to vote me, it would mean the world to me.
Here is what you do:
1. Go to this link:
Maximonline.com/hotties
2. This should take you to the 10 Hometown Hotties finalists. Just click on my picture, Leticia, where I am cupping my booby. (How funny!)
3. This will take you to my Maxim page. Scroll under my picture and select "click here to vote for me"
3. That will take you to a page with the ten finalists, but this time my picture will have a border around it. Just go the bottom of the page and select "submit"
It is that easy, so if you can please vote everyday!
Once again, thank you for all the kind comments! I will be in-touch again in a few days to let you know how my birthday went!" - XOXO Leticia Cline
www.myspace.com/leticiacline
www.leticiacline.com
*Former Girlfrind? All references to Ceticia's previous boyfriend relationship with Ben Spies and photos with him were recently removed from Leticia's MySpace,.com page. Plus we didn't see her standing next to Ben in her normal Umbrella Girl role at the final decisve AMA National last month at Laguna Seca.
No big deal, but Leticia follows up the above Email blog with another inviting us to check out a Maxim video of her being tattoed on her arm with her young son's name on her forearm! An obnixious tattoo in a highly visible place, and advertising to guys that your have a kid? A double death nail in the coffin for any glamour bikini model:
"Hey guys click on the link below to watch my Maxim / Icehouse video of my getting inked with the Maxim crew in New Orleans. I hope you enjoy it as much as I did! And while your there please take a minute to vote for me to be the number one Hottie! Love you all and thanks once again for the support!" - Leticia
---


NEW! FastDates.com
Cell Phone Wallpapers!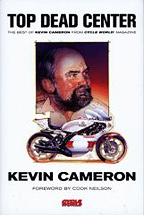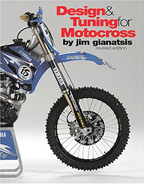 Design & Tuning
for Motocross
The ultimate book on motocross bike technology & performance
by Jim Gianatsis