Calendar of the World Superbike Championship
Home of the Official SBK Fast Dates Calendar Kittens

October 2015 Page 4
Magny Cours World Superbike
Johnthan Rea Crowned 2015 SBK
World Superbike Champion at Jerez
Aragon MotoGP • MotoAmerica 2015 Season Finale
2015 LA Calendar Motorcycle Show
Fast Dates SBK Podium Kittens at 2015 Laguna Seca
World Premier new 2016 FastDates.com Calendars!

Previous Week - More: Pit Lane News
New Model Sportbikes • Editorial Features: Pit Board

• Meet 2015 SBK World Superbike Champ Jonthan Rea
• 2015 MotoAmerica Superbike Season Finale
• Daytona Motorsports to take over Laguna Seca Raceway?
• 2015 LA Calendar Motorcycle Show - Complere Coverage
• Fast Dates SBK Calendar Kittens at Laguna Seca 2015
• Laguna Seca SBK World and AMA Superbike
• Ducati 1199R15 FastDates Review, Seup and Test
• Honda RC213V Moto GP Streetbike Replica goes on sale
• Victory Motorcycles Buys Brammo Electic - Races Isle of Man
• Corsa Motoclassica 2015 Willow Springs Racway
• SBK Superbike 2105 Media Guide - The Bikes, The Riders
• MotoGP 2015 Season Preview - The Bikes and Riders
• 2015 Yamaha YZF-R1M Serious Suberbike Contender
• 2015 Yamaha FJ09 - Yamaha joins Sport Toursing market
• Ducati 1199R15 Homologation Superbike
• Is a New Organizer for AMA Pro Roadracing Enough?
• Dirt Track Girl! AMA Dirt Track Season Final with Shaya Texter
• On Any Sunday - The Next Chapter - Movie Review
• Polais Slingshot 3-Wheeler - Is it a Motorcycle or a Car?
• International Motorcycle Shows 2014/15
• EICMA 2014 Bike Show from Milan, Italy - New Sportbikes!
• Moto America 2015 Race Dates, Loses Daytona 200
• MotoAmerica Group Takes Over AMA Pro Roadracing
• Fast Dates Edelweiss Tour of the Pyreness Spain & France!
• Fast Dates Shoot with Jitka & Petra at Laguna Seca WSBK
• 2014 LA Calendar Motorcycle Show coverage
• New 2015 SBK World Superbike Technical Rules Released
• Suzuki MotoGP Bike Preview and Test
• BMW Concept 90 Cafe Racer - the Boxer Gets naked!
• Meet the SBK World Superbike Girls! - Photo Pictorial
• Ducati 11999 Superlegera - Exotic Superbike
• Venice Vintage Motorcle Rally
• FastDates.com Calendar Video Shoot - Kelsey and Jessica
• World Superbike 25 Years -Maurizio and Paolo Flammini
• Troy Bayliss Race Academy School Misano & Paris 2012!
• Ezpeleta Details Dorna's Control of MotoGP and WSBK
• Ducati Corse World Superbike Book Cathcart & Gianatsis
• NCR / Poggopolini The Exotic Ducati Custom Bike Shop
• DRE Troy Bayliss Racing Academy - Exclusive at 180mph!
• John Britten Motorcycling's Most Creative Innovator
• High Speed World Superbike Movie with Sienna Miller


NEW! FAST 2015, 2016
Digital Calendar Magazine Yearbooks
the Bikes, the Builders, the Riders, the Kittens,
the Calendar Bike Show, the World Superbike races
all the 2015 Calendar Pictures, and Special Features...
we take you around the world for the making of the
2015 FastDates.com Calendars
Now in Members Corner

SBK Fast Dates Calendar Kittens
Jitka and Petra On Location
at Lagunga Seca World Superbike &
The LA Calendar Motorcycle Show!

Fast Dates does the Edelweiss Tour of the Pyreness!



This Month in the Fast Dates World Superbike Calendar ....
Beautiful SBK Fast Dates World Superbike Calendar Kitten Sara Horvath gets ready to take a ride on a
Marco Melandri's 2013 race season factory BMW S1000RR World Superbike.

Order the Fast Dates Calendars HERE.

See more of our beautiful Kittens and Calendar Bikes in the
Calendar Bike Garage and in Members Corner.

See more revealing pictorials of the Calendar Kittens and the Calendar Bikes in Members Corner
The current 2105 Calendars are sold out, but you can still see all the current and past Calendar Pages in Members Corner.
Order the Fast Dates Calendars
---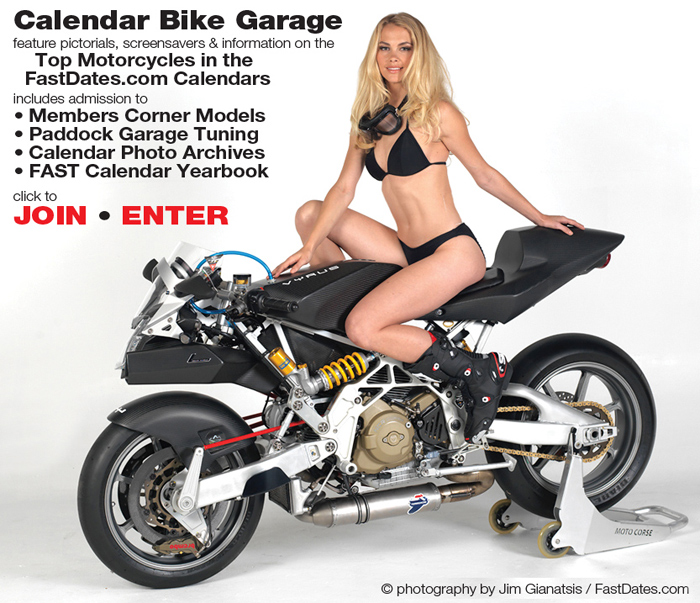 ---


Order the New 2016 FastDates.com Calendars...
Click on the Calendar Picture Above or Here to Order


See more of our beautiful Kittens and Calendar Bikes in the Calendar Bike Garage and in Members Corner.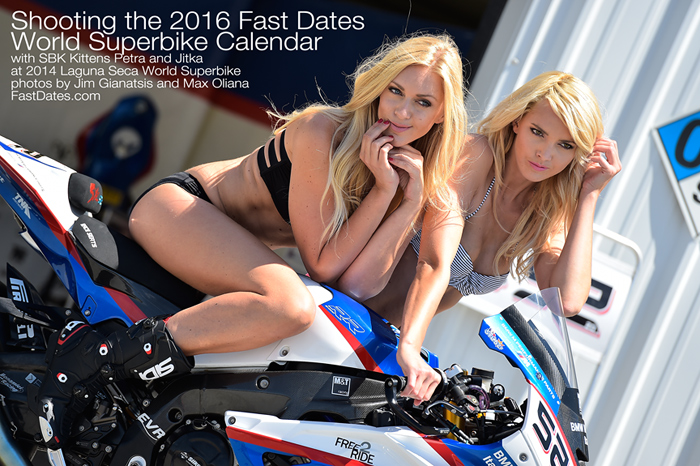 All three Editions of this new 2016 FastDates.com Calendars feature our official SBK Fast Dates World Superbike Calendar Kittens Jitka Pralinka and Petra Ruzickova from the Czech Republic, who spent the summer in America with Calendar photographer Jim Gianatsis to shoot and work at Mazda Raceway Laguna Seca USA World and AMA Superbike, and the LA Calendar Motorcycle Show.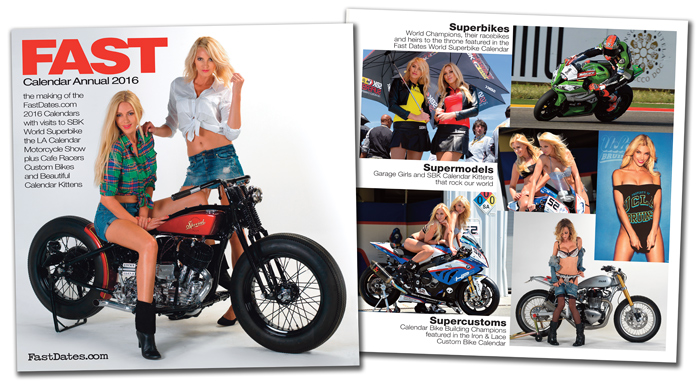 FAST 2016, 2015, 2014 Digital Calendar Magazines
Go Behind the Scenes for the Making of the FastDates.com Calendars!
Each year's FastDates.com Calendar Digital Yearbook features 120 pages of exciting hi-resolution digital photography that
takes you with us behind the scenes to our photo shoots at SBK World and AMA Superbike, the LA Calendar Motorcyle Show,
and in our photo studio. You'll meet the beautiful Calendar Kitttens in sexy biography pictorials, the top Factory Racers and Custom Bike Builders,and see detailed photo features on the top calendar and race bikes. Take a track day with World Superbike Champion Troy Bayliss at Misano, take an Edelsweiss Ducati World Superbike tour of the Ducati Factory & Museum and across Italy, ride a Vespa scooter around Paris and party at the Crazy Horse and the Moulon Rouge. Hang with beautiful teen rock star Taylor Momsen of the Pretty Reckless. Did we forget anything? Oh yes, and you'll see every page in the new Fast Dates, Garage Girls, Iron & Lace Calendars!

---
Your looking at newly crowned 2015 SBK World Superbike Champion Jopnthan Rea/ Team Kawasaki on the top podium step at Magny Cours, with the two contenders for the 2nd and 3rd in the Championship, Chaz Davies and Tom Sykes to fight it down tot he fire at the final round in Qatar on Octiber 18th.
2015 FIM Eni World Superbike Championship,Magney Cours,France Round 12 of 13

Jonthan Rea Doubles in the Wet and Dry at Magny Cours
just to reconfirm his 2015 SBK World Superbike Championship title

Haslam splashes his way to French Tissot-Superpole win
The Aprilia rider on pole despite a late crash, Rea only 0.004s away in second.
Saturday, 03 October 2015 - Leon Haslam (Aprilia Racing Team – Red Devils) has taken the penultimate Tissot-Superpole of the 2015 season, the first fully wet qualifying of the year after the heavens opened at the Circuit Nevers de Magny-Cours shortly before Superpole 1 began. Despite ending the session in the gravel after crashing in the final moments of SP2, the Briton edged out the newly crowned World Champion Jonathan Rea (Kawasaki Racing Team) by 0.004s. This is the second pole position for Haslam this year and only the third of his long World Superbike career. Rea had been fastest in regular qualifying and Sykes fourth, but with a sudden change in weather conditions Superpole was run in full wet conditions, undoing all the team's preparations for a time.
Joining Haslam and Rea on the front row of the grid for tomorrow's 21-lap races will be, for the second consecutive round, Niccolò Canepa (Althea Racing), after the wet conditions threw up some surprises at the front of the grid.
Tom Sykes (Kawasaki Racing Team), Sylvain Guintoli (Pata Honda World Superbike Team), Chaz Davies (Aruba.it Racing – Ducati SBK Team) and Alex Lowes (Voltcom Crescent Suzuki) all crashed, Lowes' incident bringing out the red flags. The session restarted with two minutes and 46 seconds remaining meaning that it was a one lap shoot-out to decide the grid.
Row two will see Davies, Guintoli and Luca Scassa (Aruba.it Racing – Ducati Superbike Team), while a competitive Leon Camier heads up the third row that also comprises Ayrton Badovini (BMW Motorrad Italia) and Tom Sykes. Scassa and Camier were the two riders who made their way through Superpole 1 and into the final session.
Tenth on the grid will be Markus Reiterberger (VanZon Rehema BMW), with Alex Lowes and Jordi Torres (Aprilia Racing Team – Red Devils) rounding out row the top 12.
WorldSBK Magny-Cours - Tissot-Superpole
1 - Leon Haslam Aprilia Racing Team - Red Devils 1'56.404
2 - Jonathan Rea Kawasaki Racing Team +0.004
3 - Niccolò Canepa Althea Racing Ducati +0.508
Rea masters wet conditions in Race 1 at Magny-Cours
Sykes edged in the closing stages as Guintoli claims home podium.
Sunday Oct 4th, RACE ONE - After an oil spill on the wet track surface at the end of morning warm-up session the first race start was delayed and cut to 19-laps as it continued to rain. The riders had to finally contend with a wet but drying track surface and a nervous first few laps

The opening WorldSBK race of the day at a very wet Magny-Cours has been won by newly crowned Superbike World Champion Jonathan Rea after a reduced race distance of 19 laps. In the first race of the day Rea led for the first two laps, until he got demoted to second for a time by Sykes. Tom had been fourth after one lap, having started from ninth place on the grid. Rea waited until three laps from the end to take the lead again and earn his first ever WorldSBK race win at Magny-Cours. Sykes stuck to his task behind Rea but finally slowed to make sure he would take second place and another 20 championship points.

The Kawasaki Racing Team rider overhauled long team leader and teammate Tom Sykes, who made a mistake at Turn 8, eventually finishing 4.7s behind Rea at the flag. For Rea it was a sweet 13th season victory and the first for him at the Magny-Cours circuit. The podium was completed by Sylvain Guintoli (Pata Honda World Superbike Team), who kept his consecutive run of podium finishes at his home circuit in tact with a spirited ride.
Fourth, after a multi rider battle from the start was Michael van der Mark on the second Pata Honda, the Dutchman getting the better of Leon Camier (MV Agusta Reparto Corse) , Chaz Davies (Aruba.it Racing – Ducati SBK) and Matteo Baiocco (Althea Racing) who completed the top 7, Camier giving the Italian manufacturer its best finish ever in its WorldSBK history.
Suzuki team mates Alex Lowes (22) finished 8th in race one, as Randy dePuniet (14) crashed out.

Alex Lowes (Voltcom Crescent Suzuki) rode a solid race after a huge spill in Superpole yesterday to claim eighth ahead of Leandro Mercado (Barni Racing Team) and Niccolo Canepa (Althea Racing) who finished tenth. The final point scorers were Gianluca Vizziello (Grillini SBK Team), Jordi Torres (Aprilia Racing Team – Red Devils), Luca Scassa (Aruba.it Racing – Ducati SBK Team), Ayrton Badovini (BMW Motorrad Italia) and Roman Ramos (Team Go Eleven).
Leon Haslam (Aprilia Racing Team – Red Devils) started strongly but faded and with seven laps to go he made the decision to pit for intermediate tyres, he eventually finished 16th after starting from Pole.
WorldSBK Magny-Cours - Race 1
1 - Jonathan Rea Kawasaki Racing Team
2 - Tom Sykes Kawasaki Racing Team +4,711
3 - Sylvain Guintoli Pata Honda World Superbike +14.683
Complete Race One Results Here
Jonny leds Chaz in Race Two.

Rea ends Fassi French Round with the double
Davies and Sykes complete Magny-Cours Race 2 podium.
Sunday Oct 4th, RACE TWO - The second race at the 4.411km circuit was held in dry but not ideal conditions after the track had to be heavily cleaned following the morning oil spill. The second race at Magny-Cours was won by Jonathan Rea (Kawasaki Racing Team), the World Champion doing the double for the fifth time this year after a three-rider battle raged from the start. His podium tally of 22 puts him equal with Troy Bayliss who achieved the feat in 2002, and is the second highest number of podiums in a season in the all-time list.

The full-distance 21-lap second race, slightly delayed from its original starting time after a red flag in the earlier FIM Supersport World Championship fight, Chaz Davies led for nine laps before Rea took control, and won by 2.848 seconds while easing up over the line. Sykes, looking good for second again, could not pick up the pace at the end as he had used up his tyre in the early laps. He still scored his 13th podium of the season.
Behind the top three, Leon Haslam (Aprilia Racing Team – Red Devils) and Michael van der Mark (Pata Honda World Superbike Team) had their own private duel with the Dutchman taking fourth with a few laps to go from his English rival. Sylvain Guintoli (Pata Honda World Superbike Team) had another solid day pleasing the many fans trackside with sixth in dry conditions.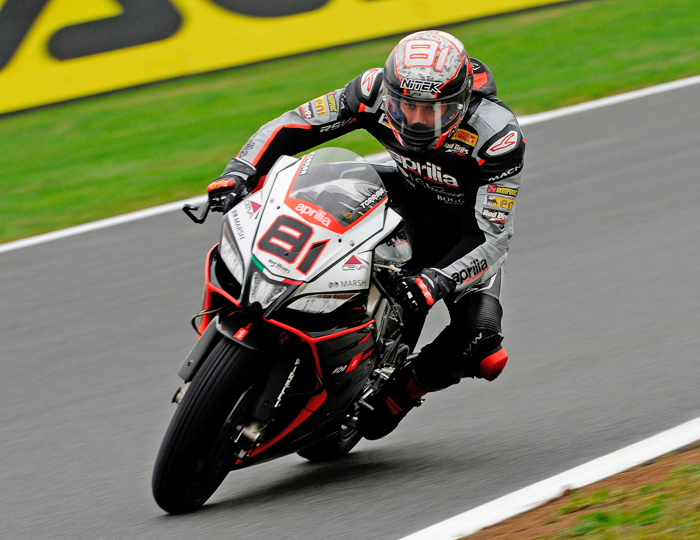 Jordi Torres / Aprilia Racing Team. The Aprilia factory has yet to commit to running a team in WSBK next year 3205, as they move up to a full factory effort in MotoGP.

Seventh was Niccolò Canepa (Althea Racing) ahead of the duelling Jordi Torres (Aprilia Racing Team – Red Devils) and Luca Scassa (Aruba.it Racing – Ducati SBK Team), who were eighth and ninth respectively, with Alex Lowes (Voltcom Crescent Suzuki) rounding out the top 10. The remaining points-scoring positions were claimed by Matteo Baiocco (Althea Racing), Leandro Mercado (Barni Racing), Markus Reiterberger (VanZon Rehema BMW), David Salom (Team Pedercini) and Leon Camier (MV Agusta Reparto Corse).

At the flag at the end of 21-adrenalin-filled laps the remaining podium places were taken by Chaz Davies (Aruba.it Racing – Ducati Superbike Team) and Tom Sykes (Kawasaki Racing Team) meaning the fight for the runner-up spot in the series will continue to the season finale under floodlights in Qatar in a fortnight. Rea now has 528 points and a lead of 145 over second place rider Chaz Davies. Sykes has 367 points, and has 16 points to make up over Davies in the final round at Qatar on October 18th to move into second place in the final points standings.

Jonathan Rea / Team Kawasaki -"I am super-happy, especially to win in the wet and the dry. It was a double bonus. It was tough because I came here off the back of being really busy after winning the title in Jerez so I did not get too much down time, and my typical training week was out of the window. When I got back here it was just so important to me to get back on the podium. Pirelli brought my favourite SC2 front tyre and immediately from the first session I felt really comfortable again. So I am really happy to have come out and not just have two podium finishes but a double win at a circuit I have never won at before."
Chaz Daies /Atuba.it Ducati - "In race 2 I had decent pace but, also considering the general standings, I chose not to take too many risks trying to catch Rea. When I saw Sykes start to drop back a little, I decided to focus on scoring second position. In race 1 on the other hand we got the set-up wrong, not managing to change back to a wet set-up from a dry one in time. It was like riding on ice and I did all I could to bring it home in sixth. Anyway I'm pleased with the weekend, both for the fact that this is my first podium at Magny-Cours and also because we head to Qatar with an advantage of 16 points over Tom. He's always been strong here in France and I actually thought I might lose more points here today; so it's gone well and now we can focus on the final round."
Tom Sykes / Team Kawasaki - "Two podiums today but things could have been even better. In race two we had the exact same bike set-up as we had in free practice and we had such a great feeling and great consistency then. The only thing I can think of is that today, with no rubber on the track, it looks like it did not accept the change. We used our package a bit too much and certainly used the tyres too much and for that we were not able to finish off the corners in some areas, and that proved costly. In race one we had a good race in the first half but it just did not stick in there in the drying conditions."
WorldSBK Magny-Cours - Race 2
1 - Jonathan Rea Kawasaki Racing Team
2 - Chaz Davies Aruba.it Racing - Ducati Superbike Team +2.848
3 - Tom Sykes Kawasaki Racing Team +6.551
Complete Race Two Results Here
Standings (12 of 13 rounds completed)
1 - Jonathan Rea Kawasaki Racing Team 528*
2 - Chaz Davies Aruba.it Racing - Ducati Superbike Team 383 (-145)
3 - Tom Sykes Kawasaki Racing Team 367 (-161)
*Already crowned the 2015 Champion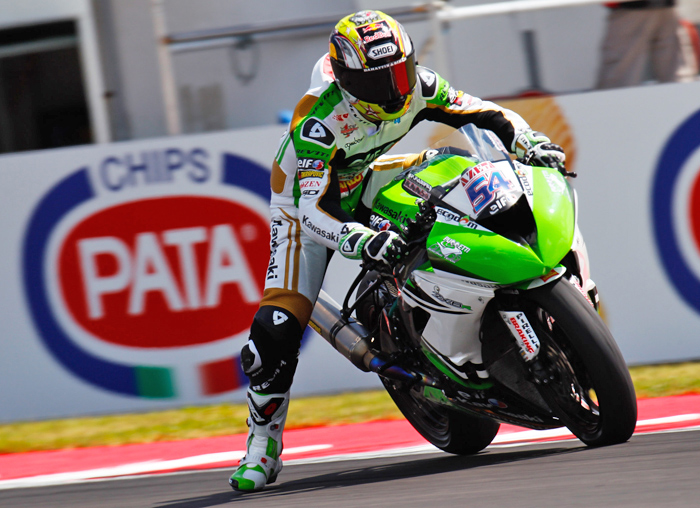 Kenan Sofuoglu: 2015 FIM Supersport World Champion
Turkish rider overcomes every possible hurdle for fourth world title
Sunday Oct 4th, 600cc Supersport - On the face of it, Kenan Sofuoglu is by far the most successful rider to have ever competed in the Supersport World Championship. Not only does the hold records in practically every area but he has now become a four-time World Champion, having already been the only rider to enjoy the honour three times. However, in 2015 the 31-year-old has faced an immense struggle off the track as well as on it.

Hailing from the Turkish town of Akyazi (whose postcode is 54 and the number with which Sofuoglu has always raced), he began his professional career in 2003, missing out on the IDM Supersport title by just ten points. Also that year, he made his debut in World Supersport, competing in the races of Valencia, Oschersleben and Magny-Cours. Valencia was also the scene of his debut pole position, in 2007, but the first win came at Assen in 2006 as he beat his nearest opponent by four and a half seconds.

His first two titles came with Hannspree Ten Kate Honda, in 2007 and 2010 respectively. He achieved the crown again in 2012, this time with Lorenzini Kawasaki. During this phase Sofuoglu also starred in the Moto2 World Championship, in 2010 and 2011. In the second of the two years, he finished on the podium at Assen, beaten only by future MotoGP World Champion Marc Marquez.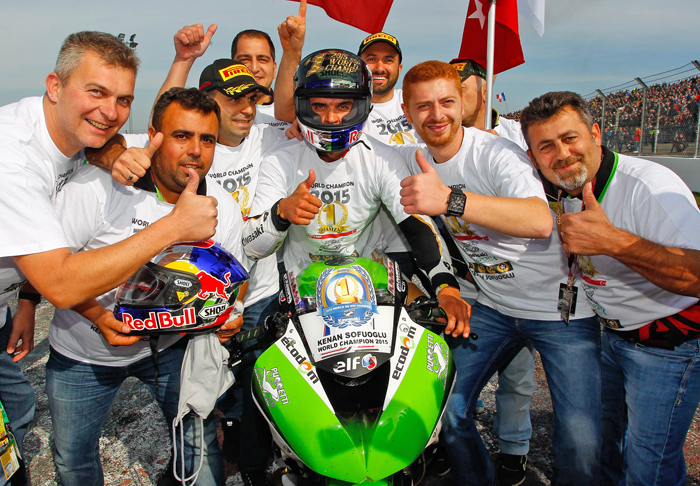 Sofuoglu's story of 2015 is one of triumph mixed with tragedy. Following a difficult period with MAHI Racing Team India last year, his Kawasaki Puccetti Racing partnership was hoped to deliver the title. Phillip Island in February presented a difficult start, as he was forced to recover to sixth place after an incident with Gino Rea, but there was a pole position and return to the podium in Thailand as he finished second behind first-time winner Ratthapark Wilairot. Then came a pivotal run of four straight wins at Aragon, Assen, Imola and Donington, but reading off results alone tells barely half of the story; not least as title rival Jules Cluzel's MV Agusta lost a potential 50 points due to engine failures in both the MotorLand and Buriram rounds.
However, it is events away from the race track that have most characterised this year for the Sofuoglu family. Ahead of Imola, Manuel Puccetti's team announced that Hamza Sofuoglu, newly-born son of Kenan and wife Julia, was fighting for his life in a Turkish hospital. Against all odds, Kenan fought on to win the race in Italy before hurriedly returning home. Following his four consecutive victories, there was second in Portugal after a second massive scrap with Cluzel (the first having come at Assen), while 11th at Misano was the blot on the copybook as Sofuoglu was pushed into a mistake by Lorenzo Zanetti while defending third place on the final lap.

By the time the paddock regrouped at Sepang, the fraternity had received the tragic news that baby Hamza had succumb to his illness. In the Malaysian race, channeling emotion into determination in one of sport's most remarkable displays of courage, Sofuoglu finished fourth behind PJ Jacobsen, Cluzel and Zanetti.

Jerez came around in mid-September. Sofuoglu's championship lead - as great as 45 points after Donington - was now down to just 13. Then came the next twist, as Cluzel was harshly ruled out of the championship chase following a heavy crash in Friday practice. "I am very sorry for Jules," Sofuoglu was quick to mention. "He also deserved to win the title. Maybe we have been a little lucky, but I have also had some very difficult times this year. Life can give us some very hard moments and this is a very hard moment for him. I'm very sorry for him and his team."

Sofuoglu's title was sewn up with second place at Magny-Cours on Sunday 4th October, historically winning the World Supersport crown for the fourth time as only challenger Jacobsen ended proceedings in first place.

Look for a racer as resolutely determined as Kenan Sofuoglu and you will struggle, as confirmed by his fierce battles with Cluzel this year in The Netherlands and Portugal. However, Turkey's national hero has demonstrated the absolute qualities of a gentleman and of a competitor who overcomes the cruelest of heartbreaks to source energy and encouragement to his family, friends and team. A true sportsman.
Supersport 600 Race Results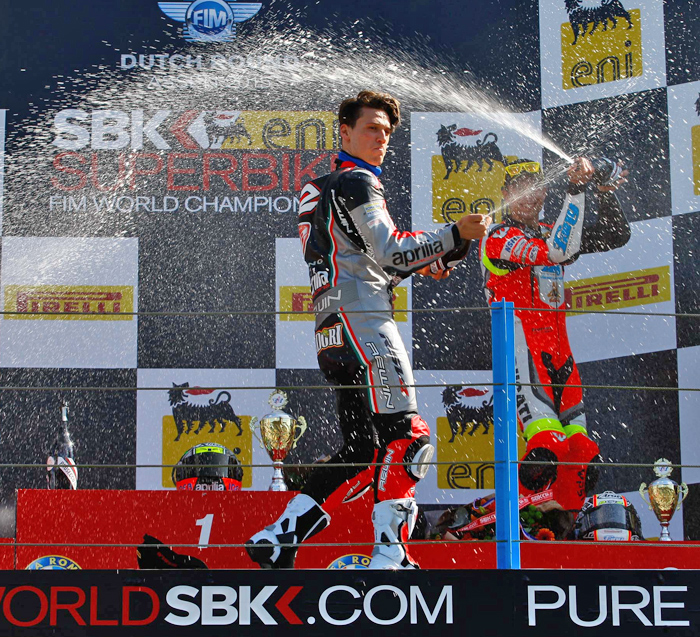 Lorenzo Savadori: 2015 FIM Superstock 1000 Cup Winner
Sparkling Cesena rider clinches the title at Magny-Cours.
At the age of 22 years and 6 months, Lorenzo Savadori has achieved the goal of winning the FIM Superstock 1000 Cup. He becomes the 15th rider to win the Cup and the eighth from Italy. He is the tenth youngest to claim the crown, just several months younger than Leandro Mercado when the Argentinian won last year.

Savadori had one hand on the title in France last year. He highsided out of contention just half a lap away from the chequered flag, depriving himself of the title as Mercado majestically swept through to take the honours.

A flamboyant character on and off the track, Savadori debuted in Superstock 1000 in 2011, with the Lorenzini by Leoni team. He moved to Barni Ducati in 2012 ahead of two campaigns with a Team Pedercini Kawasaki – including the one in which he so nearly clinched the title. During the off-season ahead of 2015, he made the switch to Team Nuova M2 Racing to attempt an assault on the title aboard the RF RSV4.
From the season-opener in Aragon last April, the positive feelings between the Italian rider and the Noale-built, four-cylinder motorcycle were clear. He scored pole position and missed out on victory only when he was overhauled by BMW rival Roberto Tamburini at the final corner. However, from Assen onwards Savadori has picked up four race victories from seven and arrived in France this week with a 25-point advantage over his compatriot. The eighth position he achieved on Sunday marked an end to Savadori's path to the title, having failed to win the title two weeks ago in Jerez.

His 8 victories put him third overall for Superstock 1000 race wins, behind only former Champions Ayrton Badovini (11) and Sylvain Barrier (10). Furthermore, he has controlled proceedings in 2015, leading a staggering 71 of the 95 laps across the first seven races which equates to almost 75%. He has finished on the podium in every race this season.

Having defeated the ghosts of 2014, the youth and undeniable talent of Lorenzo Savadori can now look to make a mark on an international career in motorcycle racing, complete with the confident smile that has always been his trademark.

Superstock 1000 Final 2015 Standings: 1. L. SAVADORI APRILIA 164;, 2. R. TAMBURINI BMW 142; 3. R. DE ROSA DUCATI 121; 4. J. GUARNONI YAMAHA 91; 5. O. JEZEK DUCATI 82; 6. K. COGHLAN YAMAHA 72; 7. K. CALIA APRILIA 63; 8. F. MASSEI DUCATI 60; 9. B. STARING KAWASAKI 53; 10. C. BERGMAN YAMAHA 35; 11. F. MARINO YAMAHA 23; 12. T. COVEÑA DUCATI 21; 13. M. MOSER DUCATI 18': 14. S. SUCHET KAWASAKI 18; 15. S. BARRIER YAMAHA 17; 16. L. SALVADORI DUCATI 16; 17. L. MARCONI YAMAHA 16; 18. L. TRAUTMANN YAMAHA 14; 19. M. GINES YAMAHA 13; 20. R. RUSSO YAMAHA 13.
---

They're back! Yamaha Announces its Return to World Superbike in 2016
with Riders Sylvain Guintoli and Alex Lowes on Cresent racing managed team
Septmber 22nd, 2015 - Yamaha Motor Europe will make its official return to the World Superbike Championship in 2016 in collaboration with highly experienced partner Crescent Racing and title sponsors PATA. The team will place the new YZF-R1 in the talented hands of 2014 World Superbike Champion Sylvain Guintoli and 2013 British Superbike Champion Alex Lowes.
PATA has a proven track record and passion for motorsport with a high profile presence in World Superbike, making them a perfect complement to the partnership of Yamaha and Crescent Racing in 2016.
Frenchman Guintoli has over 15 years experience in racing, with 45 podiums, 10 race wins and, of course, the 2014 world title to his credit - in classes spanning 250cc, MotoGP, British Superbike and World Superbike. While young British rider Lowes took 20 podiums, 8 wins and 6 pole positions on his way to his 2013 British Superbike title. He has also competed with Crescent for the last two seasons so is no stranger to the team or the WSBK series.
Returning to the World Superbike stage for the first time since 2011, Yamaha Motor Europe's strategy is clear - to make full use of the all-new YZF-R1 to challenge for victory in the premier production Superbike series. Yamaha's impressive history in the Championship, combined with the stunning base specification of the YZF-R1, offers an unrivalled opportunity to campaign for victory honours.
2009 saw Yamaha take their first World Superbike Championship title, breaking multiple records throughout the season with American rider Ben Spies on board. Iconic riders such as Noriyuki Haga, Troy Corser, James Toseland, Marco Melandri and Cal Crutchlow, among others, have all taken their turns delivering countless victories on the YZF-R1 throughout Yamaha's Superbike career.
Crescent will partner Yamaha as their fully-supported Official WSBK Team from 2016. Crescent is the World Superbike Championship's only UK-based team and has a 20-year racing history at both national and global level that features victories in the British Superbike Championship, World Superbike and MotoGP.
Yamaha Motor Europe will retain responsibility over racing strategy and technical development, as well as the rider agreements with Crescent's hugely experienced, dedicated, technical and engineering racing personnel running the team's operation at each of the Championship rounds.
The all-new Yamaha YZF-R1 arrived as a game changer in 2015, re-writing the rulebook for the Supersport market as the next generation of racing machine. As the 2015 racing season draws to a close it can already claim numerous victories - including the inaugural Road America AMA Championship and the legendary Suzuka 8Hr Endurance race in the hands of MotoGP stars Pol Espargaro, Bradley Smith and five-time All Japan Superbike Champion Katsuyuki Nakasuga. In the UK the R1 is in contention for the British Superbike Championship title, while across Europe the story continues with both the Polish Superbike Championship and the French Superstock Championship secured. Yamaha also currently leads the Spanish FIM CEV Repsol International Championship and last weekend claimed second overall in the FIM Endurance World Championship in the hands of France's GMT94 Yamaha team.
"This is a very exciting moment for us as we eagerly wait to return to the top level of Superbike competition next year after an absence of four years," commented Yamaha Motor Europe Chief Operating Officer, Eric De Seynes.
"Having re-written the Supersport rule book and changed the game with the new YZF-R1, directly developed from Yamaha MotoGP technology, it was clear we would need to return to the World Superbike Championship to show the full potential of our new Superbike machine. We took one year to grow experience with the new R1 in many other championships where the bike has shown its potential already, with the amazing 8H of Suzuka victory and the very positive results that our official Teams are gathering all around Europe. Now we are ready to be back on the world stage and I am happy we have found in Crescent the same values of professionalism, engineering detail and passion for victory we share."
For more information on Yamaha Motor Europe's latest racing endeavors see Yamaha-Racing.com.
---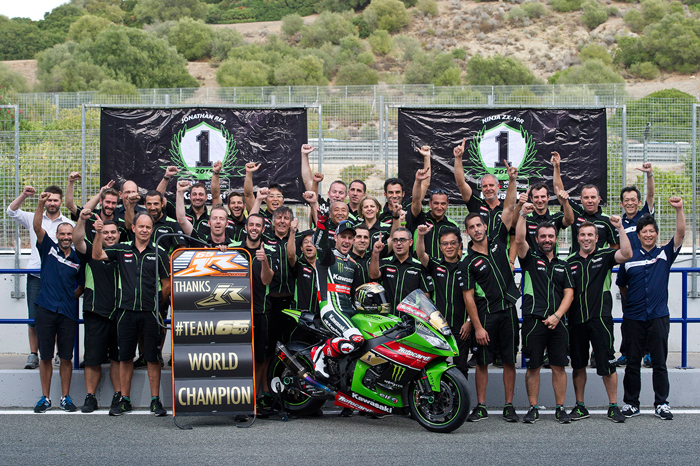 new 2015 SBK World Superbike Champion Jopnthan Rea and the full Kawasi Raceing Tea. Oddly, Tom Sykes is not inthis team picture but his crew is. Click to go BIGGER.
2015 FIM Eni World Superbike Championship, Jerez, Spain, Round 11 of 13

Tom Sykes and Chaz Davies Share Race Wins
Jonthan Rea, Kawsaki Racing Crowned
2015 SBK World Superbike Champion at Jerez

Jerez, Spain, Sunday, Sept 20th 2015 -Jonathan Rea (KRT) scored two fourth place finishes at Jerez today to take the FIM Superbike World Championship crown. After the second 20-lap race of the day Kawasaki was confirmed as Manufacturers' Champion. Tom Sykes (KRT) won the first race of the day and finished fifth in race two.

Jonathan Rea realised he only needed six points from the Jerez weekend to make sure he won the title but in finishing fourth in race one he took more than he needed and win his first World SBK championship, with five individual races to spare.
These two races were the first times in 2015 that Rea had finished off the podium in what has been a remarkable season so far. His 12 races wins, 20 podiums and ability to score big points every time out gave him the edge that he and his official Kawasaki team used to such effect - from the first race win in Australia in February to his championship win in Spain in mid September.


Tom Sykes has now scored four race wins in the season so far, playing his full part in helping Kawasaki secure the Manufacturers' Championship after the second race at Jerez. Tom had a typical front running success in the first race today, leading every lap and enjoying an impressive margin of victory of almost three seconds. Choosing a less than ideal tyre option for race two meant he led for ten of the 20 laps, but dropped back to fifth place.

Rea has grown his points total to 478 after Jerez. Race two winner Chaz Davies is second overall on 353 and Sykes has 331 points, in third. The next round will be held in Europe again, at the Magny-Cours circuit in France, on October 4th.

Complete Race Coverage Continues Here

Jonathan Rea: 2015 eni FIM Superbike World Champion
An undeniable talent seals an indisputable world title.
Jerez, Spain, September 20th, 2015 - The Pirelli Spanish Round has gone down in history as the WorldSBK race meeting at which Jonathan Rea was crowned World Champion of 2015. The British rider, standard bearer of the Kawasaki Racing Team, clinched the ultimate goal in Race 1 courtesy of his fourth position. He has been pursuing the title since his first full campaign in 2009.
Rea first mounted the all-conquering Kawasaki Ninja ZX-10R at MotorLand Aragon on 17 November 2014, supported all the way by Team Manager and former rider Guim Roda. The Northern Irishman arrived in Malaysia at the start of August already with a mathematic chance of claiming the title, despite three rounds still remaining of the 13. After Race 1 at Jerez, he has now won 12 races this year and picked up 20 podium finishes from the first 21 races. He is chasing Doug Polen's 1991 record of 17 race victories in one season, which can now only be equalled.
ince the inauguration of WorldSBK in 1988, Rea is the third rider to win the crown on a Kawasaki motorcycle. The first was American Scott Russell in 1993, while the next was Rea's current team-mate Tom Sykes two decades later. Rea has also become the first different World Champion in as many years (with the last five titles having been sealed by Carlos Checa, Max Biaggi, Tom Sykes and Sylvain Guintoli) and the fifth British World Champion after Carl Fogarty, Neil Hodgson, James Toseland and the aforementioned Tom Sykes.

Although Rea's raw talent has never been questioned over the past six seasons, it wasn't until the 28-year-old from Ballymena rode the green bike that his maximum potential could be extracted. All the while off the track, the humble Briton has remained a professional, unassuming human being, rider, husband and father. He currently resides on the Isle of Man.
The coveted crown in his hands, the new number one faces the rest of the season with copious amount of convince, fully aware of the many goals he can still achieve and the fact that Jonathan Rea is the 2015 eni FIM Superbike World Champion.

BIOGRAPHY
Date of birth 2 February 1987, Place of birth Ballymena, Northern Ireland. Married with 1 child.

SBK CAREER
Race starts in World Superbike 161
Pole positions 6
Wins 27
Podiums 62
Fastest laps 19

First race Algarve/1, 2008
First pole Assen, 2010
First win Misano/2, 2009
First podium Kyalami/2, 2009
First fastest lap Nurburgring/2, 2009
CAREER PATH
2015 World Superbike: Kawasaki Racing Team, 1st, 465 points (12 wins, 20 podiums, 2 poles, 9 fastest laps)
2014 World Superbike: Pata Honda World Superbike Team, 3rd, 334 points (4 wins, 9 podiums, 1 pole, 2 fastest laps)
FIM Endurance (EWC): F.C.C. TSR Honda
2013 World Superbike: Pata Honda World Superbike Team, 9th, 176 points (1 win, 4 podiums, 1 fastest lap)
FIM Endurance: F.C.C. TSR Honda
2012 World Superbike: Honda World Superbike Team, 5th, 278.5 points (2 wins, 6 podiums)
MotoGP: Repsol Honda Team, 2 races, 21st, 17 points
2011 World Superbike: Castrol Honda, 9th, 170 points (2 wins, 5 podiums, 2 poles)
2010 World Superbike: Hannspree Ten Kate Honda, 4th, 292 points (4 wins, 10 podiums, 1 pole, 5 fastest laps)
2009 World Superbike: Hannspree Ten Kate Honda, 5th, 315 points (2 wins, 8 podiums, 2 fastest laps)
2008 World Supersport: Hannspree Ten Kate Honda, 2nd, 164 points (3 wins, 6 podiums)
World Superbike: Hannspree Ten Kate Honda Jr., 2 races, 26th, 14 points
2007 British Superbike: HM Plant Honda, 2nd, 407 points (5 wins, 16 podiums, 4 poles, 5 fastest laps)
2006 British Superbike: Red Bull Honda, 4th, 248 points (4 podiums, 2 poles)
2005 British Superbike: Red Bull Honda, 16th, 64 points (1 pole)
---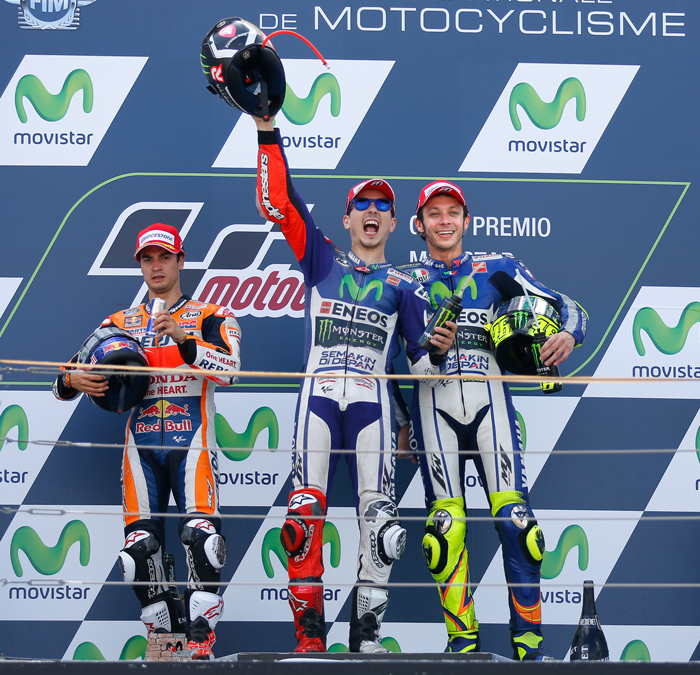 2015 FIM MotoGP World Championship, Aragon, Portugal, Round 14 of 18

Lorenzo Wins at Aragon, Closing Points Lead to Team Mate Rossi
Jorge Lorenzo takes his sixth win of the season at rain-free #AragonGP ahead of Dani Pedrosa and championship rival Valentino Rossi as Marc Marquez crashes out.
Aragon, Portugal, September 27th 2015 - Movistar Yamaha's Jorge Lorenzo rode brilliantly to secure his 60th career GP victory in front of 67,000 fans at the Gran Premio Movistar de Aragón. Repsol Honda's Pedrosa was involved in an excellent fight with Rossi over the final few laps for the second step of the podium at MotorLand Aragon. Eventually Pedrosa would beat Rossi to the line by just a tenth of a second, while his teammate Marc Marquez crashed out of the race.

This means that Lorenzo has reduced Rossi's advantage in the standings by 9 points to just 14 heading into the flyaway rounds, with just four races remaining. Movistar Yamaha's first double podium since Brno saw them lift the team title for the first time since 2010.

There was drama at the start, as Marquez seemed to make a mistake allowing Lorenzo to lead into the first corner with Iannone in second, as the pole man dropped down to third. The Spaniard recovered to make a move on Iannone into second through the first few corners and set off after Lorenzo at the front.

Rossi, who knew he couldn't let Lorenzo get away, started making his way through the field from sixth on the grid immediately, moving up to fifth at the end of the first lap at the expense of Pol Espargaro. The Italian was already two seconds behind Lorenzo in second.
Unbelievably, just as he was closing down Lorenzo at the front, Marquez lost the front at turn 12 and crashed out of the Aragon GP for the second year in a row. It was Marquez's fifth DNF of the year - the most he has ever had in a World Championship season - which sees him now trail Rossi by 70 points in the standings with only 100 up for grabs.

Marquez's crash moved Iannone up into second, but not for long as Marquez's teammate Pedrosa passed the Ducati man on the 3rd lap. All the while Lorenzo was looking untouchable at the front as he opened up a 2.4s lead by the end of lap 3.

Rossi knew he had to get a move on and he passed Iannone to move into 3rd on the 4th lap, although at this point he was lapping 0.3s a lap slower than Lorenzo as his teammate opened up a 3 second lead at the front. Monster Yamaha Tech 3's Espargaro was involved in the battle for fourth with Iannone when he ran wide on lap 6 and dropped down to 11th.

By lap 8 both Pedrosa and Rossi started to lap faster than Lorenzo and the gap had been reduced to 2.6s. Lorenzo got the "hurry up" signal from his pit board and responded, managing his pace beautifully over the next few laps.

Further back through the field Team Suzuki Ecstar's Aleix Espargaro had caught Bradley Smith (Monster Yamaha Tech 3) in sixth and was starting to attack, while Cal Crutchlow and Danilo Petrucci also started to close in on the duo in front of them. That was before Petrucci trailed the brakes too much into turn 14 with 13 laps to go and lost the front, leading to Petrucci's first DNF since the Malaysian Grand Prix last year. Smith, Espargaro and Crutchlow caught up with Ducati Team's Andrea Dovizioso in fifth with 12 laps to go and an excellent battle ensued between the four riders. However Smith ran wide at turn 1 and dropped to the back of the group, undoing all of his hard work.

With 10 laps to go the gap at the front between Lorenzo and Pedrosa was up to 3.3s, with Rossi still hanging onto the back wheel of the Repsol Honda in third. Lorenzo was riding a simply brilliant race at the front, consistently running in the 1'48s and increasing his lead on every lap.

Rossi meanwhile, was starting to size up Pedrosa ahead of him in an effort to secure a vital extra 4 championship points by finishing in second. With 5 laps to go he made his first move in anger into turn 4 but Pedrosa immediately responded to re-take the Italian. Undeterred, Rossi tried it again into turn 1, but he couldn't get it stopped and once more Pedrosa fought back as the two became embroiled in a spectacular duel over the final few laps.

On the penultimate lap, once again Rossi made a move under braking into turn 1, but once again he could not get his M1 stopped and couldn't make it stick as Pedrosa showed incredible grit to fight back. It was shaping up for an epic final lap battle between the two and it didn't disappoint, Rossi went past in turn 4, before Pedrosa stuffed it up the inside into turn 7. It seemed as though Pedrosa had second in the bag, before Rossi made an outrageous move through turn 15, but once more he couldn't make it stick. The Italian sacrificing the drive onto the back straight in an effort to make the pass, meaning Pedrosa could power his way back past Rossi.

In an incredibly exciting finish Pedrosa managed to hold on through the final corner to take second by just nine-hundredths of a second from Rossi. All the while Lorenzo rode the perfect race at the front as he took his 39th premier class victory by over 2.6s.

It was Pedrosa's 97th premier class podium, but only his third of the season and first since the German GP. Rossi claimed his 14th podium from just 15 races this season and the 209th in his illustrious GP career, although the damage done to his championship lead could prove to be costly in his bid for a tenth title.

Ducati Team's Andrea Iannone ended up in an excellent fourth despite having to ride through the pain due to the shoulder he re-dislocated earlier in the week. He crossed the line 16 seconds ahead of his teammate Andrea Dovizioso who finished in fifth after holding off the charging pack behind him.

Aleix Espargaro came out victorious in the battle for sixth, crossing the line ahead of Cal Crutchlow and Bradley Smith in a frantic dash to the line. Pol Espargaro managed to fight his way back into ninth, while Yonny Hernandez on the Octo Pramac Racing Ducati completed the top ten.

EG 0,0 Marc VDS's Scott Redding finished in twelfth, while Aprilia Racing Team Gresini's Alvaro Bautista crossed the line in 13th in his 100th GP. Eugene Laverty (Aspar MotoGP Team) took his first Open victory in 14th as he beat his teammate Nicky Hayden to the line by less then a tenth of a second. Forward Racing's Loris Baz was in 17th having earlier announced he will make the switch to the Avintia Racing team for 2016. Australian Jack Miller on the Open LCR Honda finished in 19th while there were crashes for Karel Abraham and Alex De Angelis.

All of this means that Rossi (263pts) saw his advantage over Lorenzo (249pts) in the MotoGP™ championship standings reduced by nine to just 14 points with four races remaining. Marquez (184pts) remains in third, but now he is only 8 points ahead of fourth placed Iannone.

1 - Jorge Lorenzo (SPA) Yamaha 41'44.933
2 - Dani Pedrosa (SPA) Honda + 2.683
3 - Valentino Rossi (ITA) Yamaha + 2.773

Check out the full MotoGP™ race results and the latest championship standings.
---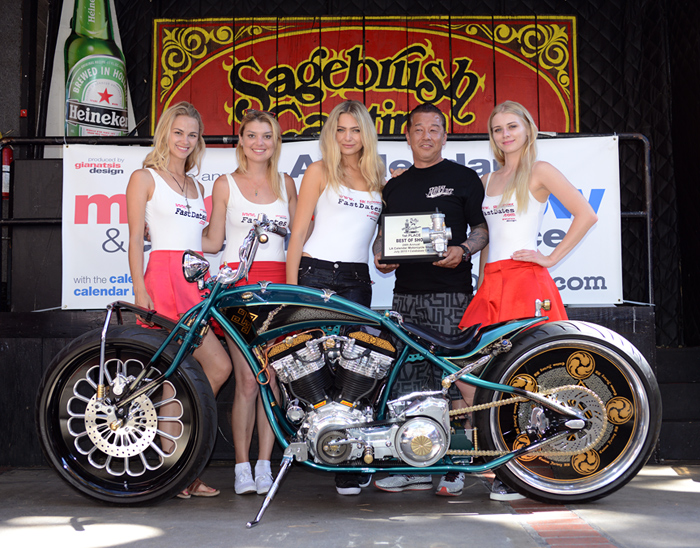 2015 LA Calendar Best of Show winner Hiroyuki Hirata with Calendar Kittens Sara, Apple, Helena and Alena.
Builder Hiroyuki Hirata returns from Japan to take his 2nd Best of Show with "Zero Fighter"
2015 LA Calendar Motorcycle & Calendar Girl Music Show

The Sagebrush Cantina, Calabasas, CA, Saturday July 25th 2015 - The 2015 LA Calendar Motorcycle Show continued its now 24- year tradition as the premier outdoor streetbike event in America as it rocked the legendary Los Angeles biker hangout and party zone, the Sagebrush Cantina in beautiful downtown Calabasas, California. Featured were top Celebrity Custom Bike Builders from across the globe competitiing in the Calendar Bike Building Championship, selected Vendors and Exhibitors, Calendar Girl Music live performances, and an incredibly delicious Sagebrush Cantina Taco Lunch Buffet included with admission. The Calendar Motorcycle Show again benefited the American Cancer Society with a portion of each Admission Ticket being donated to help find a cure.

COMPLETE 2015 LA CALENDAR BIKE SHOW COVERAGE HERE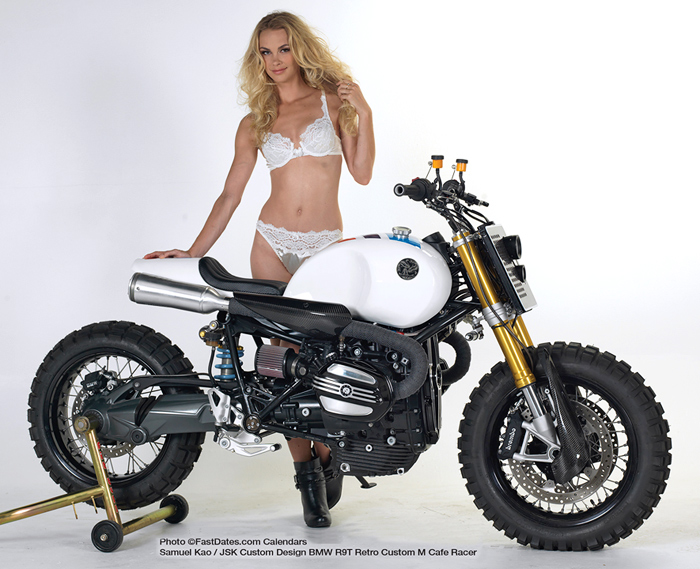 Now in the Calendar Bike Garage...
Samuel Kao's Calendar Bike Show class winning BMW R 90T Bar Hopper
With beauitful FastDates.com SBK World Superbike Calendar Kitten Sara
featured in the Calendar Bike Garage / Members Corner and in the new 2016 Iron & Lace Calendar
Former AMA Superbike racer and motorcycle industry test rider Thad Wolf rode in on his beautiful and unrestored original 1918 Harley-Davidson, so we just had to give him1st Place in the Classic American class and invited him to bring his bike to the Calendar shoot the next day. Awarding Thad his trophy were FastDates.com Calendar Kittens and the official Laguna Seca SBK World Superbike Podium Gilrs from the previous weeeknds race; Apple Price, Sara Horvath, Helena Milona and Alena Savostikova.
Russian Mob Kitten Alena Savostikova gets goofey in our photo studio in this out take from our Calendar shoot the day after the LA Calendar Motorcycle Show.


---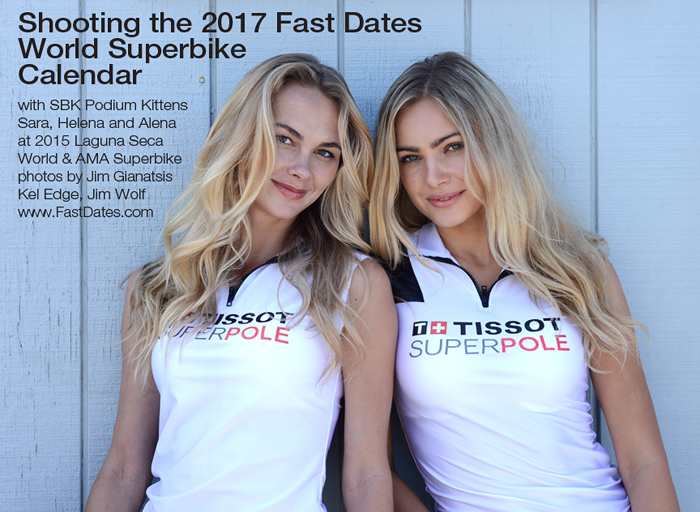 Calendar Kittens Sara Horvath and Helene Milana featured as the
Official SBK Grid and Podium Girls at World Superbike Laguna Seca, and
July 17-19th and as LA Calendar Show Host on Saturday July 25th

The FastDates.com Motorcycle PinUp Calendars was excited to announce that Calendar Kittens Sara Horvath, Helene Milana and Alena Savostikova, represented by Umbrella Girls USA, served as the official SBK World Superbike Umbrella Girls at the 2015 aguna Seca World and AMA Superbike race weekend July 17-19th at Mazda Raceway, Laguna Seca, CA. Then all three Kittesn hosted at the annual LA Calendar Motorcycle Show on Saturday July 25th at the Sagebrush Cantina, Calabasas, CA.

The SBK Kittens also made fan appearances in front of the Laguna Seca Paddock Souvenir Store during the Lunch Breaks on Saturday and Sunday to introduce, autograph and sell the new 2017 Fast Dates World Superbike Calendar. Sara, Helena and Alena will also be working the race weekend with FastDates.com Calendar photographer and publisher Jim Gianatsis to shoot the next edition of the Fast Dates World Superbike Calendar with all the top factory race team bikes on Pit Lane during the race weekend.
The newest FastDates.com Calendar Kittens, Helene Milana, who joined us at Laguna Seca World Superbike and the LA Calendar Motorcycle Show in July, recently moved to Los Angeles from Belarus in Eastern Europe. While Alena Savostikoa is of Russia desent, but was born and raised in Florida, moving to Los Angles to become a professional model Los Angeles. Both are a perfect match in looks and 5' 9" height to Sara. Continued Here

---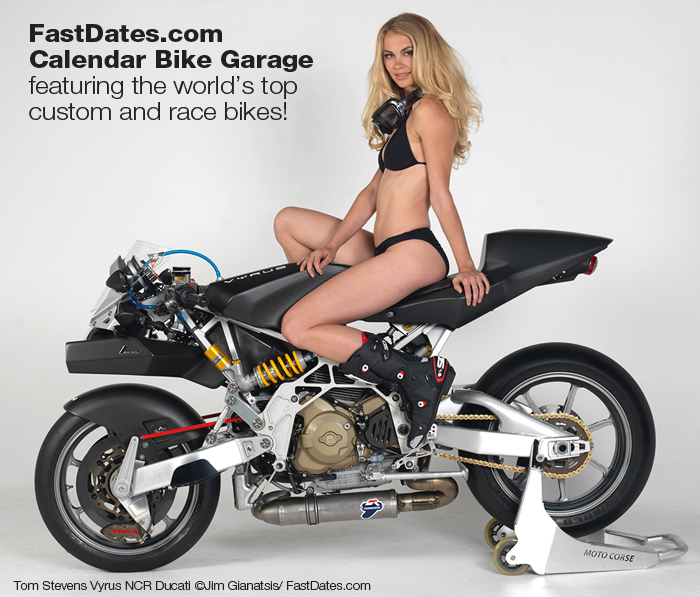 Now in the Calendar Bike Garage... The World's Coolest Naked Ducati!
Beauitful FastDates.com Calendar Kitten Sara takes us for a ride on the world's most exotic and expensive Ducati streetbike
ever - a $110,000 Vyrus NCR 983 Superleggera in the Calendar Bike Garage and in Members Corner.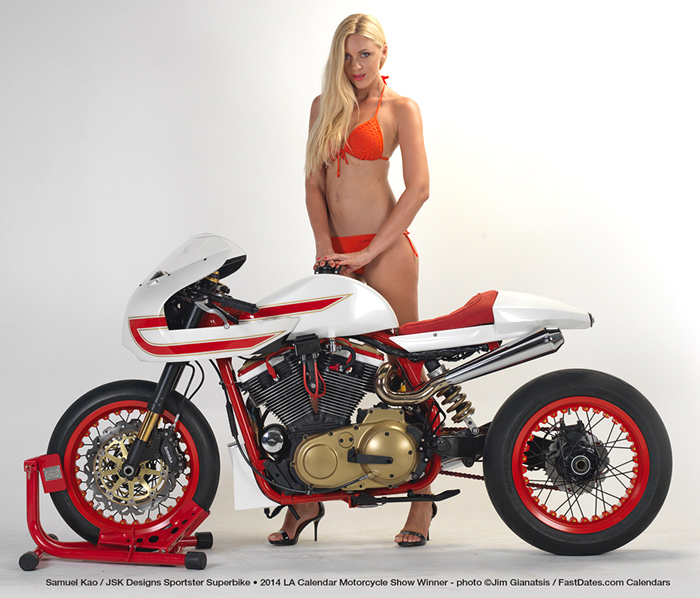 Now in the Calendar Bike Garage... Sam Kao's LA Calendar Show Winner
Beauitful FastDates.com SBK World Superbike Calendar Kitten Petra looks fantastic with Samuel Kao's JSK Desgn Sportster
featured in the Calendar Bike Garage / Members Corner and in the new 2016 Iron & Lace Calendar

---
FastDates.com Sets Up and Tests the New 2015 Ducati 1199R Superbike!
---


2015 Corsa Motoclassica at Willow Spring Raceway, California
Photos and Report by Jim Gianatsis

Rosemond, CA -April 24-26th 2015 - The annual Corsa Motoclassica was first run 20 years ago at Willow Springs Raceway in Rosemond, California, just down the road from Edwards Air Force Test Base in the Mojave Dessert. It was the child of Yoshi Kosaka of Garage Company, a Los Anegles based motorcycle used bike and parts store and restoration shop specializing in classic street and race bikes. The Corsa Classic at Willow Springs gave Yoshi's customers a place to bench race and ride their beloved classic race bikes at speed, and could be called the West Coast's version of the Barber Motorsports Festival in near Montgomery, Alabama. Continued Here
---
New "Hitting The Apex" MotoGP Movie Trailer
Exciting new MotoGP Documentary Movie by Mark Neale and narrated by Brad Pit. Watch the trailer for Hitting the Apex, Mark Neale's documentary that follows the battle for MotoGP supremacy between drivers Valentino Rossi, Jorge Lorenzo, Marco Simoncelli and Marc Marquez. The film is narrated by Brad Pitt and features exclusive footage and interviews. Hitting the Apex is in cinemas from September 2 and available on DVD and Blu-Ray from September 7th, 2015.

Buy it now on DVD - http://www.amazon.com/exec/obidos/ASIN/B00RCOXUYK/fastdatescomcale

---
There's More! Go to Pit Lane New Previous Week

Also Visit: Fast Dates Calendar News • Iron & Lace Calendar News • Calendar Girl News
Meet the Models • Paddock Garage
Get FastDates.com T-Shirts, Mugs & Photographs from Our Store



MEMBERS CORNER! Calendar Kittens, Paddock Garage, Iron & Lace Garage

Amazon.com Motorcycle Products & Apparel Store
MotorcycleSuperstore.com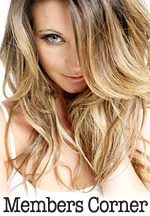 Hot Bikes, Sexy Kittens
Your Exclusive Grid Pass
also includes....
---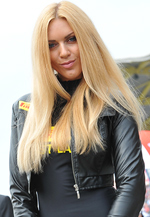 2014 SBK Race Season
Meet the offical SBK
World Superbike Girls!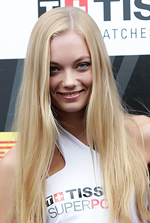 2013 SBK Race Season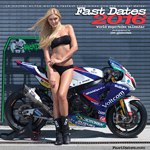 Order the New
201 & 2016 5 Calendars!
with the FastDates.com Calendar Kittens - the official SBK Umbrella Girls!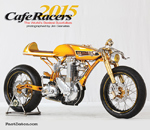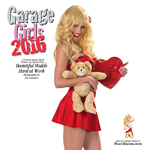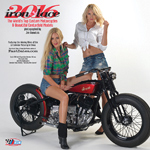 Click Below for more
Calendars!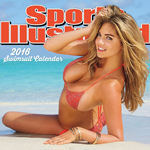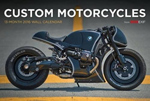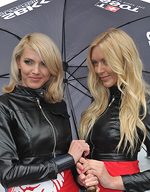 Meet FastDates.com
Calendar Kittens
SBK Grid Girls
Jitunka & Petra!
---
Motul announced as new WorldSBK Title Sponsor
Solid agreement signed for the next five seasons, from 2016 to 2020.
Marc Saurina, WSBK Commercial and Marketing Director with Roman Grabowski, Motul Motorsport Manager
Details of the agreement between Dorna Group and Motul were revealed at Magny-Cours last Friday during the penultimate round of the 2015 WorldSBK season. Representatives Romain Grabowski of Motul and Marc Saurina of Dorna formally announced to the gathered media and fans the new-look, long-term partnership which will see the Championship invigorated from the start of next year.
Motul, the French company producing high-performance motor oils and industrial lubricants, has a long history in motorsports. It is a key partner for both the FIM and Dorna Group and will make its debut in WorldSBK in 2016, as Title Sponsor of the Championship.
Starting from the forthcoming new season, the series will feature a dedicated combined championship logo in all of its adaptations, as well as a brand-new Motul-SBK product range. This will be launched during the first quarter of next season and is aimed at customers who expect the very best.
In the meantime, racing oils and lubricants will be available for the teams competing in WorldSBK, putting a perfect combination of racing knowledge and skills at the end users' disposal.
Motul has embraced the essence of the SBK Experience and it is now going to offer its guests the closest motorcycle racing experience ever with proximity and accessibility being the key words.
Motul products will be on display within the Paddock for all the Superbike fans attending the races, making this a full partnership which involves fans, teams and Motul guests.
Romain Grabowski, Motul Motorsport Manager said: "We are really delighted to add WorldSBK to the list of motorcycling disciplines we support on a worldwide basis. As with the FIM EWC, WorldSBK teams will be able to use the Motul Factory Line range which is dedicated to racing and which benefits from knowledge gained from the major manufacturers' use of experimental products in MotoGP. This 360° partnership includes the launch of a WorldSBK by Motul product which will be destined for fans of the championship, and we've also got a brand-new 'Motul SBK Experience' concept which from 2016 will allow us to offer our customers a unique experience at each of the season's races. We can't wait for this 2016 campaign to begin!".
Marc Saurina, WSBK Commercial and Marketing Director says: "It is a great pleasure for us to see such an important brand in the history of motorsports joining with WorldSBK's core values. Motul is the perfect partner with whom to develop our concept of brand experience, having a close proximity to the very DNA of production-based motorcycling."

More SBK Team News
The penultimate round of the eni FIM Superbike World Championship has concluded at the French track of Magny Cours.

DOUBLE WIN FOR REA AND DOUBLE PODIUM FOR SYKES IN FRANCE
Jonathan Rea (KRT) took the 13th and 14th race wins of his remarkable championship-winning season today during the 12th round of the FIM Superbike World Championship at Magny-Cours in France. He also broke through the 500 points mark, with one round and two races still to go. Tom Sykes (Kawasaki Racing Team) was second and then third at Magny-Cours, to draw himself closer to second place in the championship standings.
After an oil spill on the wet track surface at the end of morning warm-up session the first race start was delayed and cut to 19-laps. The riders had to finally contend with a wet but drying track surface and a nervous first few laps.
The second race at the 4.411km circuit was held in dry but not ideal conditions after the track had to be heavily cleaned following the morning oil spill.
In the first race of the day Rea led for the first two laps, until he got demoted to second for a time by Sykes. Tom had been fourth after one lap, having started from ninth place on the grid. Rea waited until three laps from the end to take the lead again and earn his first ever WorldSBK race win at Magny-Cours. Sykes stuck to his task behind Rea but finally slowed to make sure he would take second place and another 20 championship points.
In the full-distance 21-lap second race, slightly delayed from its original starting time after a red flag in the earlier FIM Supersport World Championship fight, Chaz Davies led for nine laps before Rea took control, and won by 2.848 seconds while easing up over the line. Sykes, looking good for second again, could not pick up the pace at the end as he had used up his tyre in the early laps. He still scored his 13th podium of the season.
Rea now has 528 points and a lead of 145 over second place rider Chaz Davies. Sykes has 367 points, and has 16 points to make up over Davies in the final round at Qatar on October 18th to move into second place in the final points standings.
Althea Ducati at Magny Cours as Niccolò Canepa concludes race 1 in tenth place and race 2 seventh, while Matteo Baiocco closed seventh in the first race and eleventh in race 2.
It was already a difficult morning with riders having to deal with a wet warm-up session as a result of overnight rain. The short session also closed prematurely after a crash for another rider left oil on the track. Subsequent sessions were delayed and other warm-ups cancelled as a result.
In race 1 riders took to the track with rain tyres despite the fact that it was no longer raining. Baiocco made a cautious start, not wanting to make mistakes and despite having started further back on the grid he was able to make a great recovery. After executing a series of perfect passes, he was forced to manage the tyre wear in the later stages, closing the race in seventh place.
Canepa unfortunately had to deal with a technical problem that slowed him down throughout the entire race. Niccolò, having started from the front row, did his best to limit the damage, concluding nevertheless inside the top ten.
In race 2 weather conditions had improved and the temperature was higher. With a different set-up and tyres, Canepa was able to put together a good race this time around, sticking with the leading group. He crossed the line in final seventh position. Baiocco struggled with a physical problem (likely an intestinal virus) but by gritting his teeth he was able to finish eleventh, consolidating his position – eighth – in the general standings.
Guintoli podium tops fine day in France for Pata Honda
Sylvain Guintoli scored his first podium of the 2016 season today, taking his Honda CBR1000RR Fireblade SP to third place in the first of two 12th round World Superbike championship races at Magny-Cours in France.

His Pata Honda team-mate, Michael van der Mark, also put in two stunning performances, starting from 15th place on the grid and taking fourth place in each of today's races, both of which were won by Jonathan Rea.

Guintoli was relishing the prospect of a wet race after yesterday's rain failed to dry overnight and he was duly rewarded with a damp 4.411km track this morning. Starting from fifth place on the grid, the 33-year-old delighted the partisan crowd with a good start and kept in touch with the leaders, passing Chaz Davies for third and never looking back.

The French rider was not so confident with his dry set-up but those were the conditions as race two began. After another strong start, Guintoli settled into a relatively lonely sixth place and brought his CBR home for a solid points haul.

Van der Mark endured a difficult qualifying session yesterday at Magny-Cours and ended up on the outside of the fifth row of the grid. However, superb starts in both races allowed him to get close to the leading riders in both wet and dry conditions.

In race two particularly, the 22-year-old Dutch ace showed impressive pace by riding around the outside of Leon Haslam on to the back straight at Magny-Cours. Van der Mark's times in the closing laps of the race matched those of the podium finishers and he takes renewed confidence into the final round of the season at Losail in Qatar in two weeks.

Sylvain Guintoli, 3rd & 6tth - It was good to grab the opportunity with the wet conditions in race one and bring home the first podium of the season. Race two was dry but it was OK – P6 was not too bad, and I would definitely have taken that yesterday morning. We made a few changes from the last dry session in FP4 yesterday to improve the pace and we used the SC0 tyre. I thought the other tyre would drop in performance but the guys in front seemed to be on that one. The important thing was that it was two solid races. To be on the podium at home was what I really wanted to do, so it's been a good performance from the whole team. Now we're looking forward to the final round in Qatar to finish the season on a high.

Michael Van der Markm 4th & 4th - It's been an awesome day because we've had some problems all weekend, not only on Friday and Saturday but also in Superpole yesterday. I wasn't really happy and then the warm-up was wet this morning. It was OK though, and I had such a good start to race one. I took a lot of risks but the bike felt really good, even though I missed a bit of acceleration. I was really happy with fourth and happy for Sylvain to be on the podium because he also worked really hard. For race two we changed some settings on the front for the dry and it worked perfectly. I got a really good start again and fought my way round the outside and ended up in a nice battle with Sylvain. There was a gap to Leon [Haslam] and I had to make a bit of a move to get by him. Our bike is not quite as fast as his and I had to make so much spee d going on to the back straight that I had no choice really. I was not really sure about making the move but I was quite happy with how it worked out! Then I saw the pace of Sykes in third was dropping a little so I kept pushing in case it dropped more. But I'm really happy with another fourth place and want to thank the guys in my crew who did a fantastic job today.
MIXED MAGNY-COURS FOR VOLTCOM CRESCENT SUZUKI
Team Suzuki Press Office – October 4.th-2015's penultimate race saw Voltcom Crescent Suzuki's Alex Lowes power through to take two top-ten finishes at the Circuit de Nevers Magny-Cours in France, despite his high-speed crash in qualifying yesterday.
A wet track greeted the Superbike World Championship for the early warm-up but a problem with Marcus Reiterberger's wildcard BMW towards the end of the 15 minutes session left a covering of oil on the already slippery surface – bringing out the red flags and delaying the first race by 15 minutes. With the race declared wet, and reduced to 19-laps, the question of tyre-life hung in the air – the rain had abated but how quickly the evolving surface would dry remained an unknown.
Yesterday's crash in Superpole had left Lowes with little wet knowledge of his Yoshimura-powered GSX-R, so he tentatively judged his feel as the lights went out. The British racer's pace improving as his confidence in the conditions grew, Lowes concluded the opening contest in a strong eighth position and with the weather brightening he was looking forward to the second race.
The sun shone brightly as the afternoon grid formed, but the wrong choice of tyre proved costly for Lowes, making challenging work of the final 21-lap race. Dropping down the order in the early laps, he struggled to pass his competitors without running wide, but true to style he dug deep to regain the top-10 and claim 14 points overall from the day's efforts.
Randy de Puniet concluded a frustrating home race with just one 18th place finish from the afternoon battle, having struggled to gel his Suzuki GSX-R1000 with the Magny-Cours track. The Frenchman was keen to perform in front of his native fans but a lack of grip in the wet race brought about an early retirement on lap 11, after previously pitting for a new rear tyre failed to improve his situation. The second race looked more promising as de Puniet diced with the mid-pack but it was ultimately not to be as he crossed the line out of the points.
World Champion Jonathan Rea proved Jerez was a misnomer as he returned to the top step of the podium in both today's wet and dry conditions, while his Kawasaki team-mate Tom Sykes and Ducati challenger Chaz Davies continued their fight for the runner's up spot claiming a second place apiece in front of the 23,000 passionate Gallic-fans.
Lowes and de Puniet now have their sights firmly set on the 2015 finale, as Voltcom Crescent Suzuki prepares for the journey east, to Qatar's capital Doha, for the concluding round of the Superbike World Championship under the floodlights of the Losail International Circuit on Sunday October 19th.
Alex Lowes: "Tyre performance was the main story for us today. We chose the hard tyre as we had struggled to make the soft option work over long distance, and when we changed the bike settings to run the soft, it created problems in other areas. We were running about half a second down on our FP3 pace, but as the track was quicker today that ultimately dropped us a second a lap. It's disappointing as we had been running top-six for the majority of the weekend, but eighth and 10th in the changing conditions is at least an improvement from last year! Now we have the night race, and the season finale to look forward to, so we will get our heads down and look forward to Qatar."
APRILIA RSV4 RF AND LORENZO SAVADORI CHAMPIONS IN STOCK 1000 FIM CUP
TWO UPHILL RACES IN WSBK FOR LEON HASLAM AND JORDI TORRES
Magny-Cours (France), 4 October 2015 – The last race of the Superstock 1000 FIM Cup gave Aprilia and Lorenzo Savadori a well-deserved championship victory, earned after 4 first place finishes and three podiums out of the eight rounds of the season. The Team Nuova M2 rider showed a cool head and great control on the track, avoiding pointless risks on a treacherous track to be crowned champion with a 22 point advantage over his nearest rival.
Thanks in part to Kevin Calia's second place finish today, Aprilia also dominated the brands, earning the Manufacturer title with 176 points: 34 ahead of BMW, 39 over Ducati, 64 in front of Yamaha and 118 more than Kawasaki.
The two Superbike races proved to be quite demanding for Aprilia Racing Team – Red Devils. Leon Haslam finished Race 2 in fifth place and Race 1 in sixteenth after making a pit stop.
Race 1 started without any rain but with a very damp track, a condition that led all the riders on the grid to choosing wet tyres. Starting well from the first spot on the grid, Leon Haslam stayed in the leading group for a few laps before losing ground due to a poor feeling in the saddle. In Race 2, on the other hand, the English rider battled no holds barred, staying at the foot of the podium, finishing the race in fifth place. Jordi Torres' comeback ride after starting from the fourth row stopped at eighth place in Race 2. In the wet in Race 1 the Spanish rider, in his rookie SBK year, suffered from his lack of experience in these conditions, finishing the race twelfth.
Leon Haslam: "Something just didn't go right today. Between Race 1 and Race 2 the guys changed everything but we had the same problems. I'm disappointed because after practice and taking pole position I was sure that I could do well. In the first phases of the race I was even able to fight but lap after lap things got harder and harder. Fifth place is definitely not the result we deserved today."
Jordi Torres: "In Race 2 I struggled a bit to regain my pace on the dry track after so many laps in the wet. In the first phase I wasn't able to repeat yesterday morning's times, but at the end I had the right pace and was able to make up a few positions. In Race 1 I simply lacked experience on a new track and in the wet. These are conditions where you need to take a few risks. The bike moves around a lot and you need to have utmost confidence."
---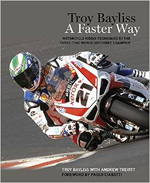 New! Troy Bayliss
A Faster Way
Track Riding Book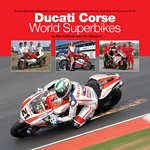 Retail $49.95 ea.
Click to Order from Amazon.com

Ducati Corse
World Superbikes
by Alan Cathcart
& Jim Gianatsis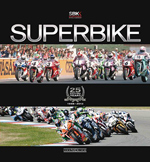 The Official SBK
World Superbikes
1987-2012
25 Year History Book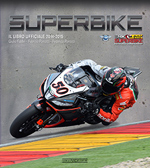 The Official SBK
2014-2015 Yearbook
These SBK Yearbooks are the Best Books Ever about World Superbike. They feature awesome color photography of the riders, bike and racing action. The feature a detailed revue of the past season in pictures and statistics, with a detailed look at the bikes and riders.

Plus a technical look data all the bikes, a preview of the upcoming season's Championship!
We buy this every year ourselves and highly recommend it!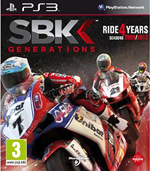 SBK World Superbike Video Game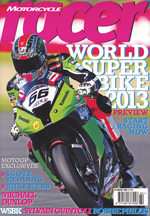 Official Print Media Partner
---

MV Agusta F3 800cc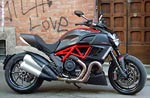 The Devil Made Us Do It!
Testing the Ducati Diavel in Italy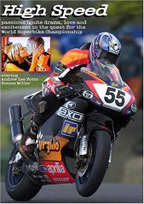 High Speed - the Movie
The best motorcycle racing movie ever made! Filmed on location at the World Superbike races , this an exciting romantic drama staring beautiful British actress Sienna Miller.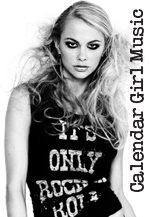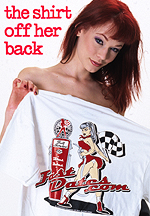 Order the Official
FastDates.com &
LA Calendar Bike Show
T-Shirts!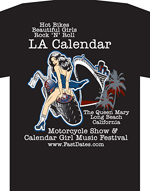 Byrne To Remain
At PBM For 2016
October 4th 2015- Defending MCE BSB champion Shane 'Shakey' Byrne will remain with the Paul Bird Motorsport team for 2016 whereby they will once again contest the MCE Insurance British Superbike Championship.

Byrne is the most successful rider in MCE BSB history and took his fourth title last year and this year is aiming for an unprecedented fifth MCE British Superbike title along with the Cumbrian-based team.

The deal continues the successful relationship into a fifth successive year which has seen 37-year-old Byrne, originally from London but now living in Kent, claim two titles in 2012 and 2014 as well as finishing second on the Rapid Solicitors Kawasaki in 2013. He currently occupies second place in this year's title race going into the final two rounds.

Shane Byrne: "The beauty of riding for PBM, and Paul and I having the kind of relationship we have, means there is no need to hold lengthy negotiations and after a five minute chat in the garage, we sorted the deal out. We both know we give each other 100% and I'm very happy with the people around me. We are about to enter a very exciting new chapter in PBM and I'm really excited to be a part of it."

Paul Bird, Team Owner: "Shakey wanted us and we wanted him so there was nothing much to discuss. We've known each other for long enough now and these things look after themselves. We are happy to remain in BSB as we had some options elsewhere and are delighted that Shakey will be on our bikes next season."