Calendar of the World Superbike Championship
Home of the Official SBK Fast Dates Calendar Kittens

November 2015 Page 3
Valencia MotoGP Season Finale Showdown!
with Jorge Lorenzo Crowed 2015 World Champion
New 2016 Triumph Motorcycle LineUp
2015 LA Calendar Motorcycle Show
Fast Dates SBK Podium Kittens at 2015 Laguna Seca
World Premier new 2016 FastDates.com Calendars!

Previous Week - More: Pit Lane News
New Model Sportbikes • Editorial Features: Pit Board

• 2015 SBK World Superbike Qatar Season Final & Standings
• Meet 2015 SBK World Superbike Champ Jonthan Rea
• 2015 MotoAmerica Superbike Season Finale
• Daytona Motorsports to take over Laguna Seca Raceway?
• 2015 LA Calendar Motorcycle Show - Complere Coverage
• Fast Dates SBK Calendar Kittens at Laguna Seca 2015
• Laguna Seca SBK World and AMA Superbike
• Ducati 1199R15 FastDates Review, Seup and Test
• Honda RC213V Moto GP Streetbike Replica goes on sale
• Victory Motorcycles Buys Brammo Electic - Races Isle of Man
• Corsa Motoclassica 2015 Willow Springs Racway
• SBK Superbike 2105 Media Guide - The Bikes, The Riders
• MotoGP 2015 Season Preview - The Bikes and Riders
• 2015 Yamaha YZF-R1M Serious Suberbike Contender
• 2015 Yamaha FJ09 - Yamaha joins Sport Toursing market
• Ducati 1199R15 Homologation Superbike
• Is a New Organizer for AMA Pro Roadracing Enough?
• Dirt Track Girl! AMA Dirt Track Season Final with Shaya Texter
• On Any Sunday - The Next Chapter - Movie Review
• Polais Slingshot 3-Wheeler - Is it a Motorcycle or a Car?
• International Motorcycle Shows 2014/15
• EICMA 2014 Bike Show from Milan, Italy - New Sportbikes!
• Moto America 2015 Race Dates, Loses Daytona 200
• MotoAmerica Group Takes Over AMA Pro Roadracing
• Fast Dates Edelweiss Tour of the Pyreness Spain & France!
• Fast Dates Shoot with Jitka & Petra at Laguna Seca WSBK
• 2014 LA Calendar Motorcycle Show coverage
• New 2015 SBK World Superbike Technical Rules Released
• Suzuki MotoGP Bike Preview and Test
• BMW Concept 90 Cafe Racer - the Boxer Gets naked!
• Meet the SBK World Superbike Girls! - Photo Pictorial
• Ducati 11999 Superlegera - Exotic Superbike
• Venice Vintage Motorcle Rally
• FastDates.com Calendar Video Shoot - Kelsey and Jessica
• World Superbike 25 Years -Maurizio and Paolo Flammini
• Troy Bayliss Race Academy School Misano & Paris 2012!
• Ezpeleta Details Dorna's Control of MotoGP and WSBK
• Ducati Corse World Superbike Book Cathcart & Gianatsis
• NCR / Poggopolini The Exotic Ducati Custom Bike Shop
• DRE Troy Bayliss Racing Academy - Exclusive at 180mph!
• John Britten Motorcycling's Most Creative Innovator
• High Speed World Superbike Movie with Sienna Miller


NEW! FAST 2016, 2015...
Digital Calendar Magazine Yearbooks
the Bikes, the Builders, the Riders, the Kittens,
the Calendar Bike Show, the World Superbike races
all the 2015 Calendar Pictures, and Special Features...
we take you around the world for the making of the
2015 FastDates.com Calendars
Now in Members Corner

SBK Fast Dates Calendar Kittens
Jitka and Petra On Location
at Lagunga Seca World Superbike &
The LA Calendar Motorcycle Show!

Fast Dates does the Edelweiss Tour of the Pyreness!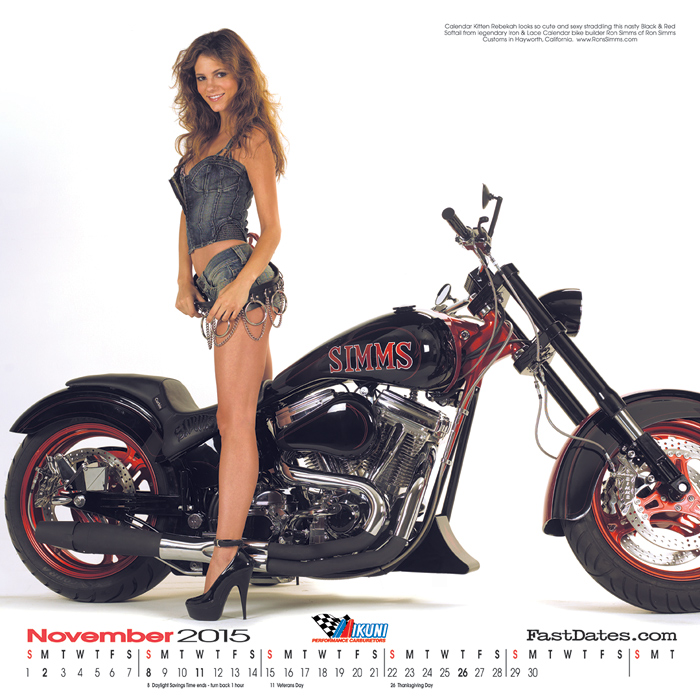 This Month in the Iron & Lace Calendar ...
Calendar Kitten Rebekah with a bad ass custom from legendary Iron & Lace Calendar bike builder Ron Simms/ RonSimms.com. FastDates.com Calendars are highest quality full color 15 x 15" wire spiral bound printed on heavy art stock revealing 16 months beginning with September.
Click on the Calendar Picture Above or Here to Order

See more of our beautiful Kittens and Calendar Bikes in the
Calendar Bike Garage and in Members Corner.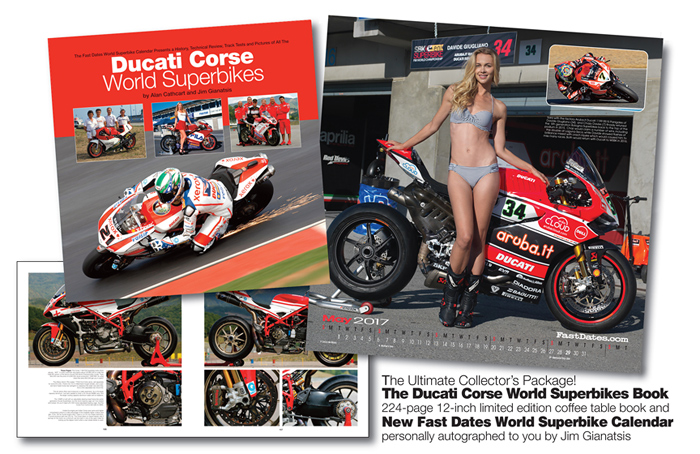 ---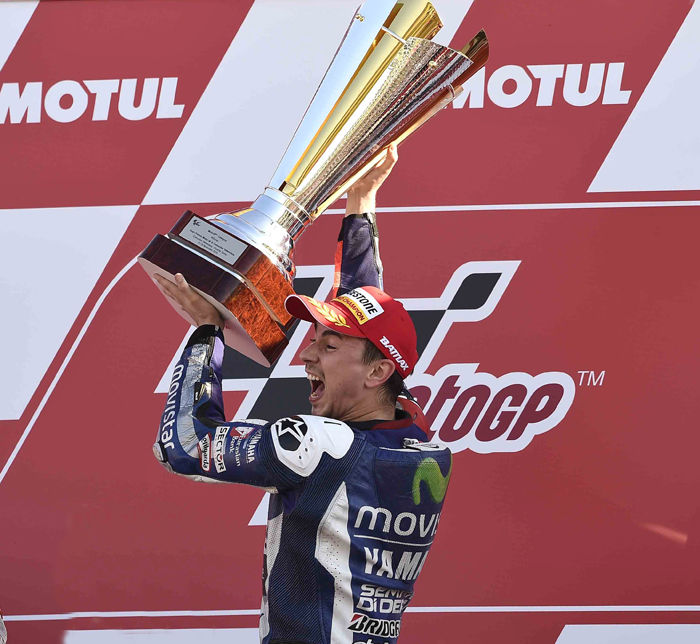 2015 FIM MotoGP World Championship, Grand Prix of Valencia, Spain Round 18 of 18
Lorenzo Clinches MotoGP World Title with a Faultless Win in Valencia
Valencia, Spain, November 4th-8th 2015 - Movistar Yamaha MotoGP's Jorge Lorenzo and Valentino Rossi raised their games at the season-ending Gran Premio de la Comunitat Valenciana this afternoon to unknown heights as they battled for the Championship Title. Lorenzo was unflappable as he defended first place from his pursuers from start to finish to secure a brilliant 40th MotoGP Grand Prix victory of his career and take the Championship Title by five points. Team-mate Valentino Rossi also had a phenomenal ride, cutting though the field like a knife through butter, to take a hard-fought fourth place and the runner-up spot for the 2015 season.

Here is this week's complete Story from the 2015 Valencia MotoGP Season Finale...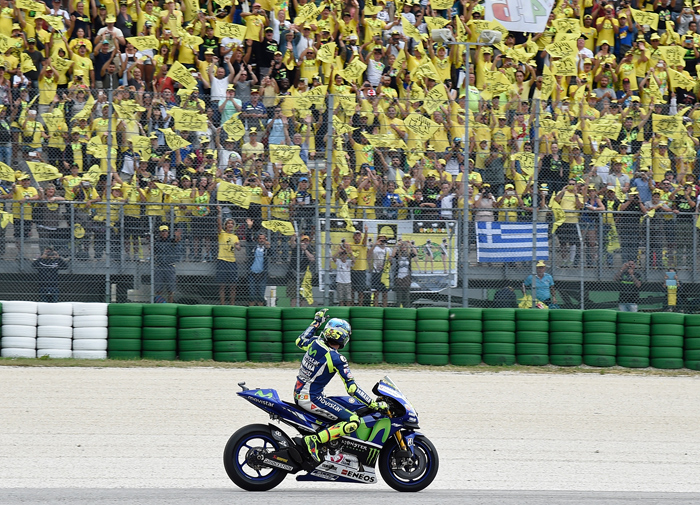 Rossi Must Start from Last Position at Valenica as CAS denies appeal
November 4th 2015 - Valentino Rossi will start Sunday's Valencia MotoGP from the back of the grid after the Court for Arbitration in Sport dismissed his appeal to have his Sepang MotoGP penalty delayed. It means that The Doctor's chances of taking a tenth world title are now very slim, since with Valentino's now slim 7-point lead and his Yamaha team mate Jorge Lorenzo on a dominate late season charge, Rossi must finish the 2015 season finale this coming weeked in Spain (Lorenzo home track) no worse than 1-2 positions behind Lorenzo. For Rossi to do this from around a 26th place start will be a tall order.
The FIM statement reads:On 4 November 2015, a preliminary hearing was held at the headquarters of the Court of Arbitration for Sport (CAS) in Lausanne in the matter Valentino Rossi v. the Fédération Internationale de Motocyclisme. The FIM was represented by its Legal Director, Mr Richard Perret.
Following the hearing, the CAS issued an Order dismissing the application for a stay filed by Mr Rossi concerning the decision rendered on 25 October 2015 by the FIM Stewards (see Order attached).
The CAS ruling on the request for stay of execution does not prejudge the final award on the merits of the case. In appealing to the CAS against the decision of the FIM Stewards, Mr Rossi seeks annulment or modification of the FIM Stewards' decision taken at the Shell Malaysia Motorcycle Grand Prix in Sepang, in which the FIM Stewards confirmed the 3 penalty points awarded by the Race Direction to Mr Rossi following an incident on Turn 14.
The FIM takes note of the ruling of the CAS. As a consequence of this ruling, at the Gran Premi de la Comunitat Valenciana, last race of the FIM World Championship Grand Prix, Mr Rossi will start from the last position on the Grid.
Valentino Rossi, Jorge Lorenzo and Marc Marquez all addressed the world's media individually ahead of the Gran Premio Motul de la Comunitat Valenciana.
November 4th 2015 - The sold out Comunitat Valenciana - Ricardo Tormo circuit has played host to a number of dramatic end of season finale's in the past, but surely the final round of the 2015 MotoGP™ season has to be one of the most anticipated races in the history of the World Championship. For all of the permutations that will result in either Rossi or Lorenzo becoming champion, check out our handy interactive guide.

The Valencia GP saw the traditional Pre-Event press conference cancelled to allow the Permanent Bureau of the FIM MotoGP™ World Championship to address the entire MotoGP™ field after the incident in Sepang. With this in mind, Movistar Yamaha teammates and title rivals Valentino Rossi and Jorge Lorenzo, along with Repsol Honda's Marc Marquez, all spoke individually to journalists after the meeting.

Rossi found out his appeal for a stay of execution on his Sepang penalty had been denied by the Court of Arbitration for Sport before he addressed the media. This means that the 'Doctor' still holds a seven-point lead over his rival Lorenzo, but will have to start from the back of the grid come Sunday's race: "Yes, unfortunately starting from the back of the grid makes everything very difficult. Already it's difficult but starting from last make the things in the race a lot harder. But you know I'm here and we have to try the maximum and stay concentrated to try to make a good job during the weekend to arrive as fast as possible for the race. Then start and see what happens."

The 'Doctor' also discussed if the incident and its fallout has affected his plans for next season: "This situation doesn't modify my passion or my thinking for the future. I will race next year because I have a contract and during next year a lot of things will change, maybe the level too. After I will decide to continue or not."

Lorenzo arrives at Valencia on the back of four consecutive podiums and boosted by the news that Rossi's penalty will be upheld. The two-time MotoGP™ World Champion admits though it is now time for all of the talking to stop and for him to get focused on Sunday's race if he is to lift his third title: "Well we have to respect the decision that they decided. To be honest I arrived here with the thinking to just focus on the weekend, which is an important thing for me. I don't want to speak about anything else apart from what can happen in the future on the track. I look forward to tomorrow and Friday. About the past, I just want to say that it was a mistake the gesture I made on the podium, I regret that and I want to say sorry to the people who watched this on TV because it's not a sporting example, especially for young people around the world. Sorry for this gesture. Apart from this I don't have anything else to say, other than concentrating on the weekend."

Lorenzo also responded to rumours about a rift within his team: "My intention is to continue with Yamaha forever, not only till I retire but also later. This is staying in my mind. Naturally all marriages have some moments of disagreement but our relationship in the future will be the same. Valentino and myself form one of the best teams in the world."

Marquez has already secured third in the Championship standings and says he wants to put the last two weeks behind him, with his aim at the Valencian GP to simply try and achieve his sixth win of the season: "Honestly it has been one of the most difficult weeks of my life, especially after Malaysia. I try to forget and concentrate to prepare for the last race and honestly it wasn't possible to prepare in a normal way. Like everyone knows it was difficult, but ok now I'm here and with my second family; my team. This helps me a lot to prepare for the weekend and try to finish the season well. Try to fight for victory or the podium like every weekend."

The double MotoGP™ World Champion also talked about what the 2015 season has taught him: "What I learned is sometimes a third or fourth is good for the championship. I also learned that during the season is very long and we didn't start so well. The biggest mistake for us was the first six races and I tried to be there when the bike wasn't perfect. Maybe in those races if we had managed the situation better, since Assen I was competitive. From Assen I could fight for the title. The first six races showed the championship is long."

Thursday also saw a special Pre-Event Press Conference with the two Moto3™ title contenders, Danny Kent and Miguel Oliveira. Leopard Racing's Kent (253pts) has a 24-point lead over Red Bull KTM Ajo's Oliveira (229pts) with just 25 points up for grabs.

This means Kent knows he only needs to finish in 14th or better to secure the first World Championship for a British rider since Barry Sheene's 1977 500cc title: "You know, all we have to do is to stay out of trouble and finish in the first 14. I hope we can do that. It's not over until it's over. In racing anything can happen but I'll just be happy when I can get Sunday over and done with:"


Oliveira has to win, and hope that Kent finishes in 15th or lower for his dream of lifting the title to come true: "It is quite obvious the maths here are pretty simple, he needs to score two points if I win the race and I must win the race to get any chance of the title."

The on-track action kicks off at the Gran Premio Motul de la Comunitat Valenciana at 9:00am local time on Friday with Free Practice 1 for all three classes. Click here for the full schedule for the Valencia GP.
Statement from the Permanent Bureau
November 5th 2015 - Dear all, Please find below the statement issued by the Permanent Bureau during the meeting with the MotoGP riders at the Gran Premio Motul de la Comunitat Valenciana:

First and foremost, sport must prevail. This Sunday is the last race of the year, and it is sport that needs to win.We are proud of the magnificent races you have given us this year. They continue to foster interest in our championship all around the world. We also want to thank you for that.
Over the past days, there have unfortunately been some controversies that have surpassed the limits of a healthy passion and, on occasions, logic itself. You have millions of followers all around the world. They watch and admire your achievements on the track. And they also listen closely to what you say.
What you do and say, could have consequences that are not in keeping with the noble values of our sport.
In the name of the Permanent Bureau, the FIM and the promoter, Dorna, I would like to remind you that we are the only sporting organisation in the world that draws up its regulations for one of its flagship Championships with the agreement of all parties. That is the role of the Grand Prix Commission, where the FIM, Dorna, MSMA and IRTA are all represented. We know that the rules can always be improved, and having said that, I repeat that every change will be made with the consent of those concerned. In addition to the GP Commission, we have also set up the Safety Commission, in which riders are consulted on a regular basis about safety issues. Here too we are pioneers in the world of motor sport.
Once again, we want you to be aware that we intend to pursue our policy of keeping the doors open in order to hear your opinionsand to allow you to contribute to making this great Championship even better. We would like to emphasise, that for next year, some changes will be made to prevent this from happening again.
We also want to remind you of the values of our sport: exemplarity, fair play, sportsmanship and courtesy. Our officials will be vigilant in observing the fair play and sporting behaviour of every one of you and will be very strict with any infringement of our sporting rules.
We must remember that we organise and practise sport at the professional level, not only because it is entertaining and extraordinary but to showcase the values we believe in. The next race will be broadcast live and followed by a very large number of spectators. We therefore have ahead of us a golden opportunity to demonstrate to the world the highest values of our sport, and in so doing, to set a great example. We would also like to assure everybody that this weekend we will pay even more attention to what occurs on the track for the benefit of the sport. Thank you all and have a good race!
TheGrandFinale: Rossi & Lorenzo's epic title fight all comes down to this
Wednesday, November 2nd 2015 - In the 67-year history of the World Championships there have only been 16 previous occasions where the premier-class title has been decided at the final round of the season. The seven-point advantage Valentino Rossi (312 pts) holds over Jorge Lorenzo (305pts) is the smallest margin between the top two riders when arriving at the final round of the season ever since 1992.
The Comunitat Valenciana - Ricardo Tormo circuit has played host to an end of season title showdown twice in the past, ever since it became the last round of the season in 2002. In 2006 when Rossi lost out to Nicky Hayden and in 2013 when Marc Marquez lifted the title in his rookie year after a season-long duel with Lorenzo. Surely though, as exciting as they were, not even those can quite match the drama and tension of what has been one of the greatest seasons in the history of the World Championship as it heads to its climax.

Last time out the Malaysian GP saw Jorge Lorenzo cross the line in second, ahead of his rival Rossi in third, to reduce the Italian's lead from 11 to just seven points with 25 up for grabs in Valencia. However, the nine-time World Champion Rossi received a three-point penalty from Race Direction for his part in the #SepangClash with Marc Marquez. When added to the point he was given for riding slowly on the racing in Qualifying at Misano, it means he will be forced to start from the back of the grid. Rossi has appealed the penalty with the Court of Arbitration for Sport, with a decision expected by Friday 6th of November.

In last year's Valencia GP, the already crowned champion Marc Marquez, stormed to victory ahead of Rossi who had started from pole, with Dani Pedrosa completing the podium. Lorenzo was forced to retire after taking a gamble and pitting to switch to wets after a brief rain shower. The gamble backfired however, as the heavy rain never came and the Spaniard chewed through his tyres, ending his race prematurely.

Rossi has competed at every Valencia GP since its introduction in 1999 and finished on the podium in eight out of 16 attempts, but has only tasted victory twice at the circuit, with the Italian taking back-to-back wins in 2003 and 2004. His second placed finish last year was his best result at the track since he achieved the same result in 2009.

Lorenzo has stood on the top step of the podium at Valencia twice in the premier class in the last four races he has started at the track, but has also recorded two DNFs. His only other MotoGP™ podium at the track came when he finished third in the 2009 Valencia GP, but he was forced to miss the 2011 race due to injury. If Lorenzo were to lift the title he would become only the third rider to overturn a points deficit at the final round of the season, along with Wayne Rainey (1992) and Nicky Hayden (2006).

The permutations that would see Rossi lift his elusive tenth World Championship title, or Lorenzo make it a hat trick of MotoGP™ crowns, are below. If both riders were to finish on the same points, then Lorenzo would be champion due to the fact he has more wins than Rossi in 2015 (currently Lorenzo has six to Rossi's four):

• If Lorenzo wins the race then Rossi needs to finish second to become world champion.
• If Lorenzo finishes second then Rossi needs to finish on the podium to become world champion.
• If Lorenzo finishes third then Rossi needs to finish sixth or better to become world champion.
• If Lorenzo finishes fourth then Rossi needs to finish ninth or better to become world champion.
• If Lorenzo finishes fifth to ninth then Rossi needs to finish no more than six places further back to become world champion.
• If Lorenzo finishes lower than ninth then Rossi will be world champion

After 17 races, 418 laps and a total of 1988.8km covered, the 2015 MotoGP™ World Championship title fight between Rossi and Lorenzo all comes down to this.

The Gran Premio Motul de la Comunitat Valenciana kicks off at 17:00 local time on Thursday, with Rossi and Lorenzo set to hit the track for the first time on Friday at 9:55am for Free Practice 1.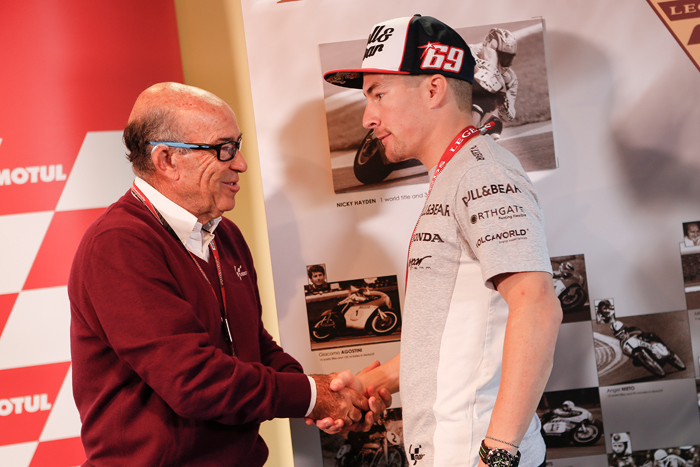 Dorna President Carmelo Ezpeleta welcomes Nicky Hayden into the MotoGP Hall of fame. See the story in the right side column
---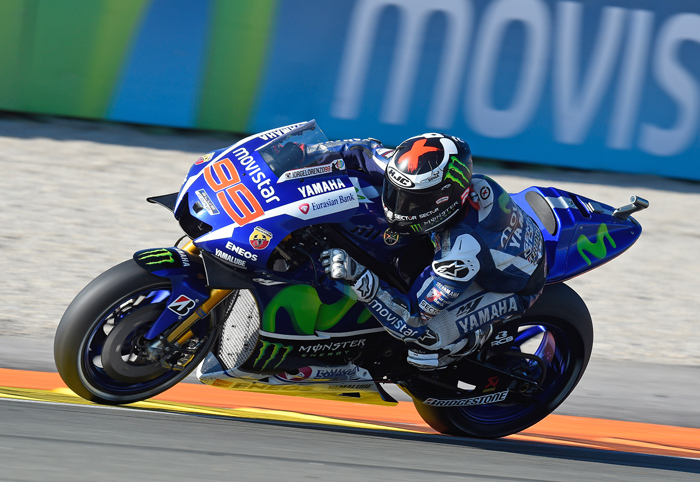 Jorge Lorenzo smashed the lap record on his way to pole
ahead of Marquez and Pedrosa, as Rossi crashes and finishes Q2 in 12th.
Valencia (Spain), 7th November 2015 - Movistar Yamaha's Jorge Lorenzo will start his MotoGP World Championship decider against Italian teammate Valentino Rossi in Valencia tomorrow from pole position. The Mallorcan set the fastest ever MotoGP™ lap around the Comunitat Valenciana – Ricardo Tormo in near perfect conditions (Track temp. 30?C), a 1'31.011. In the process he smashed Marc Marquez's Pole Record (1'30.237) from 2013 by over two-tenths of a second. Lorenzo said afterwards it was the most important lap of his life, as he aims to overturn the seven-point advantage Rossi holds in the championship standings in #TheGrandFinale on Sunday. It was his 61st career GP pole position and his 35th in MotoGP™.
Lorenzo set his fastest time on the second of his three runs as he made use of a two-stop strategy. The Spaniard is brilliant at managing races from the front and by starting on pole he has made the task of winning the Championship that much easier, as he aims to make it four wins out of four in Spain for 2015 after winning in Jerez, Barcelona and Aragon. Although don't write Rossi off yet.
The 'Doctor' (+1.460s), who has to start from the back of the grid after the CAS denied his stay of execution on his penalty from Sepang, ended the session in 12th after crashing out on his last flying lap at turn 8. He walked away unhurt. It was only Rossi's second crash of the season, and served notice to anyone that thought the Italian would not be pushing hard in Q2.
The only man who looked like he might displace Lorenzo at the top was Repsol Honda's Marc Marquez (+0.488s). The Spaniard rode his RC213V to the absolute limit, having a number of huge moments, but even he could not deny Lorenzo in the end. Marquez was the only rider to get within half a second of Lorenzo, as he was another to utilise a two-stop strategy, recording his 16th front row start of 2015 in the process.
Dani Pedrosa made it two Repsol Honda's on the front row as he qualified in third, but he was +0.505s off the pace of Lorenzo. Pedrosa holds a two-point advantage over Andrea Iannone (Ducati Team) in the battle for fourth in the standings, after winning two of the last three races. The Spaniard also has an excellent record at Valencia having won six races across all classes and should be a threat during Sunday's race.
Team Suzuki Ecstar's Aleix Espargaro (+0.906s) will start from the head of the front row in fourth in his best qualifying performance since Assen. The Spaniard's feat was made even more impressive by the fact he was forced to progress through Q1 after ending practice in 11th on the combined timesheets. LCR Honda's Cal Crutchlow (+0.937s) qualified in fifth for the third race in a row, as he was one of only five riders the break the 1'31 barrier in Q2. The Brit had been struggling with grip on Friday but improved to put in his best lap time on his final flying run to start as the leading Satellite rider.
Just 0.064s behind Crutchlow was his compatriot Bradley Smith (+1.001s) on the Monster Yamaha Tech 3 M1 in sixth. The British rider secured his first second row start since Misano, as he aims to secure sixth in the standings from Ducati Team's Andrea Dovizioso.
Iannone (+1.045) heads up the third row after he failed to improve on his best time from Practice that had seen him top the combined timesheets after FP3. Pol Espargaro (Monster Yamaha Tech 3) will start from eighth, with Dovizioso in ninth and Danilo Petrucci (Octo Pramac Racing) completing the top ten.
Maverick Viñales will start from 11th after he also made it through from Q1 alongside his teammate despite a nasty looking highside during that session, with Ducati Team wildcard Michele Pirro starting from 12th due to Rossi's penalty.
Avintia Racing's Hector Barbera will start as the leading Satellite rider in 14th, ahead of the man he leads in the standings by five points, Forward Racing's Loris Baz, in 15th. American Nicky Hayden qualified in 16th as the leading Open class Honda in his last MotoGP™ race before he moves to WorldSBK in 2016, after he was inducted into the MotoGP™ Hall of Fame on Friday in Valencia.
EG 0,0 Marc VDS's Scott Redding continued his struggles from practice and could only qualify in 19th, ahead of Australian Jack Miller (LCR Honda) in 20th and Eugene Laverty (Aspar MotoGP Team) in 23rd. Anthony West (AB Motoracing) filling in for the injured Karel Abraham was in 22nd, while Alex De Angelis' replacement Broc Parkes (E-Motion IodaRacing Team) will start from 25th with Rossi lining up in 26th.
Check out the full MotoGP™ Qualifying Results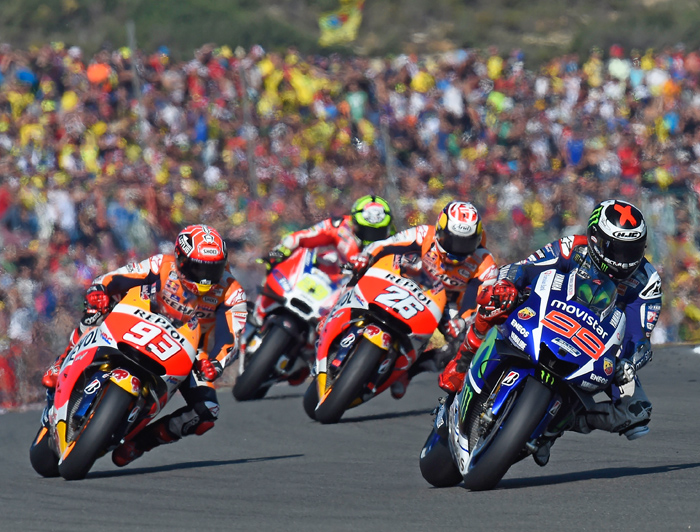 Yamaha's Jorge Lorenzo (99) led the race from Pole Start to finish to take the 2015 MotoGP title, hounded all the way by the Honda duo of (93) Marc Marquez and (26) Dani Pedrosa. Valentino Rossi would charge hard from last on the gird to move up to 4th place by lap 5, but the race leading trio had already built up a big enoung gap that Rossi coul't reel them in.

Lorenzo wins an incredible race to lift his fifth world title
with Marquez and Pedrosa on the podium and Rossi fourth after an amazing ride.
Race Day Sunday November 8th - Movistar Yamaha's Jorge Lorenzo led from flag to flag to become the 2015 MotoGP™ World Champion in one of the most dramatic races of the year at the Gran Premio Motul de la Comunitat Valenciana. In the process Lorenzo became only the third rider in the premier class to overturn a points deficit in the last GP to become champion and the first since Giacomo Agostini in 1966 to win the final race to clinch the title.
His teammate and title rival Valentino Rossi, who started from 25th on the grid after Cal Crutchlow was forced to start from the back of the grid, rode one of the races of his life to cross the line in fourth, but despite his best efforts, the 'Doctor' could do nothing to stop Lorenzo becoming champion in the end. Lorenzo eventually took the race win by just 0.263s from Repsol Honda's Marc Marquez, with his teammate Dani Pedrosa in third after thrilling finish that could have seen a very different outcome to the title battle.
TheGrandFinale certainly lived up to the hype as 110,000 fans at a sold out Comunitat Valenciana – Ricardo Tormo circuit bore witness to one of the most tense and thrilling conclusions to a MotoGP™ season ever. When the lights went out it was pole man Lorenzo who led into the first corner, a lead he would not relinquish for the duration of the race. Immediately he set off at the front, closely followed by the two Hondas of Marquez and Pedrosa plus Andrea Iannone on the Ducati Team GP15. Rossi enjoyed an amazing start, making up 7 places off the line, and the Italian was up to 16th by after the very first corner.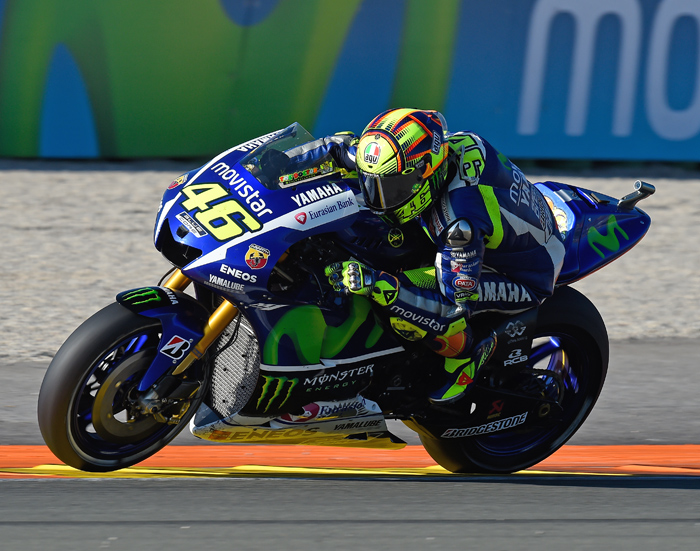 Rossi was a man on a mission and while the four riders at the front started to open up a gap, he carved his way through the field. The 'Doctor' was into 15th by the by the end of the first lap and 12th after lap 2. He then passed Stefan Bradl (Aprilia Racing Team Gresini) for 11th on the third lap, before swiftly disposing of wildcard Michele Pirro (Ducati Team) to move into 10th.
Still on lap three, Iannone lost the front at turn 12 and crashed out of the race, meaning Rossi was now into ninth and the crowd was going wild as they could not believe what they were seeing. At the front, Lorenzo was riding brilliantly, managing the gap to Marquez at around the 0.4s mark. Pedrosa had started to fall back from his teammate, but the front three had now opened up a 3.5s gap to the fourth placed Andrea Dovizioso (Ducati Team).
Rossi continued his charge, and by lap five he was embroiled in a battle for sixth with the Monster Yamaha Tech 3 duo of Bradley Smith and Pol Espargaro along with Danilo Petrucci on the Octo Pramac Racing Ducati. On lap six he overtook Smith for 8th, a lap later Petrucci ran wide and Rossi was up into seventh, but by this point Pol Espargaro had escaped 1.2s further up the road. Rossi set off in hot pursuit.
By lap nine he had closed down Pol Espargaro, and there was contact as he passed the Spaniard on lap 10 for sixth, but nothing was going to slow Rossi's progress. On lap 12 Rossi made his move on Aleix Espargaro on the Team Suzuki Ecstar GSX-RR in to turn 1, but Espargaro fought back, with Rossi having to wait until turn 5 to make it stick. Unbelievably he was now into fifth and a few corners later he took Dovizioso for fourth, but by this point he was 11 seconds behind Pedrosa in third.
It would turn out to be as good as it got for Rossi, as he didn't have the pace to run with the front three as by this point he was lapping 0.3s slower than the men in front of him. Rossi, in fourth, needed Lorenzo to finish third if he was to become champion and only Marquez or Pedrosa could stop Lorenzo winning his fifth World Championship now.
At this point Lorenzo was still managing the gap at the front beautifully, and every time Marquez appeared to close him down, he opened up a 0.4s lead once more and the duo were starting to pull away from Pedrosa. It was not over yet though, not by a long way.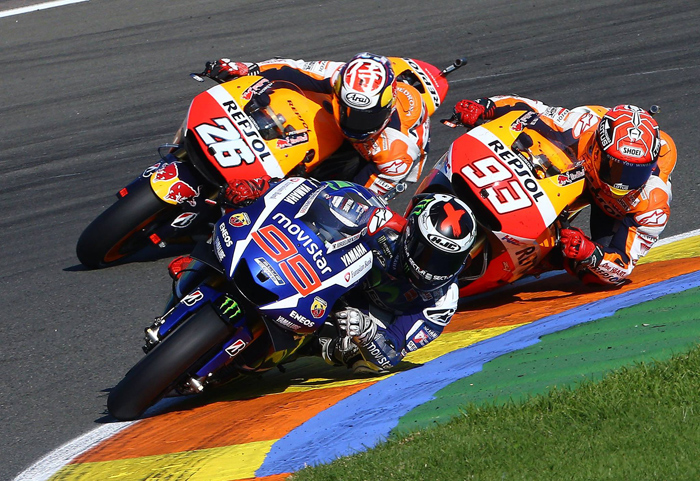 Yamaha's Jorge Lorenzo (99) led the race from Pole Start to finish to take the 2015 MotoGP title, hounded all the way by the Honda duo of (93) Marc Marquez and (26) Dani Pedrosa who closed up to pass Marqez in the closing laps. Valentino Rossi would charge hard from last on the gird to move up to 4th place by lap 5, but the race leading trio had already built up a big enoung gap that Rossi coul't reel them in. Photo by Gold & Goose.
With 8 laps to go Pedrosa, in third, started to close down his teammate, reducing the gap to the second placed Marquez to under 2 seconds. Suddenly Pedrosa was the fastest rider on track by far. While Marquez put Lorenzo under constant pressure at the front, it was Pedrosa who had the momentum and amazingly with three laps to go, only half a second separated the front three.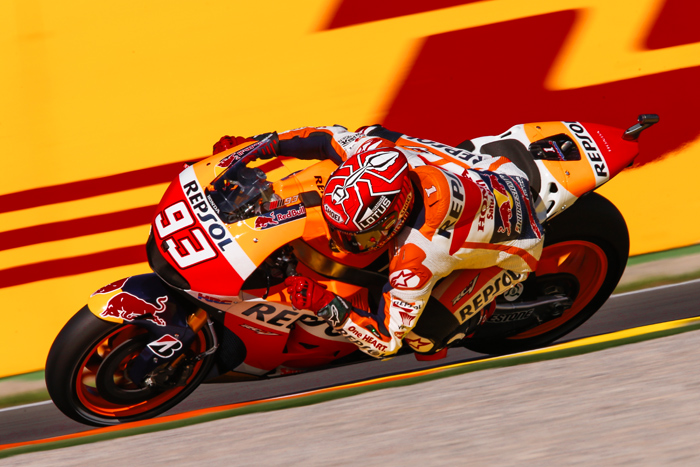 Rossi was now 18 seconds behind the trio and hoping for a miracle. With two laps to go, Pedrosa made a move on Marquez into second, but Marquez fought back immediately. This swapping of places allowed Lorenzo to open up the tiniest of gaps at the front and as he crossed the line to start the last lap, he had a 0.347s lead over Marquez.
The tensions was unbearable, but Lorenzo kept his cool to ride smoothly through the last set of corners and despite Marquez throwing everything at him on the last lap, Lorenzo held on to take the race win by less than three-tenths of a second from Marquez. It was the 28-year-old Mallorcan's seventh win of the season, 40th in MotoGP™ and 61st of his illustrious career.
It was in incredible finish to one of the most epic seasons in the history of the World Championship and it meant that Lorenzo (330pts) had overturned Rossi's (325pts) seven-point lead to lift the title by a slender five-point margin, in the process lifting his fifth World Championship title (250cc – 2006, 250cc – 2007, MotoGP™ - 2010, MotoGP™ - 2012, MotoGP™-2015).
With Marquez and Pedrosa completing the podium, Rossi crossed the line 19 seconds behind Lorenzo in fourth, and despite a simply astounding ride, Rossi will have to wait to lift that elusive tenth title. Pol Espargaro was fifth as the leading Satellite rider, 2.8s ahead of his teammate Bradley Smith in sixth, with the British rider securing sixth in the championship standings in the process and the honour of top Satellite rider in 2015.
Dovizioso finished in seventh as the leading Ducati, ahead of Aleix Espargaro in eight. LCR Honda's Cal Crutchlow was forced to start from the back of the grid after experiencing issues with his bike before the race started. The British rider pulled off a great race to ride form 26th through to 9th, with Petrucci completing the top ten. EG 0,0 Marc VDS Scott Redding took the last points scoring spot in 15th, with Avintia Racing's Hector Barbera in 16th as the leading Open Class rider, with the Spaniard securing the Open title in the process as his rival Loris Baz (Forward Racing) could only finish in 19th.
Nicky Hayden (Aspar MotoGP Team) bowed out of the MotoGP™ class by finishing as the leading Open Honda in 17th with Australian Jack Miller (LCR Honda) crossing the line in 21st. There were DNF's for Broc Parkes, Mike De Meglio and Eugene Laverty.
The riders and team return to the Valencia track on Tuesday & Wednesday to kick off the 2016 season with the first official test.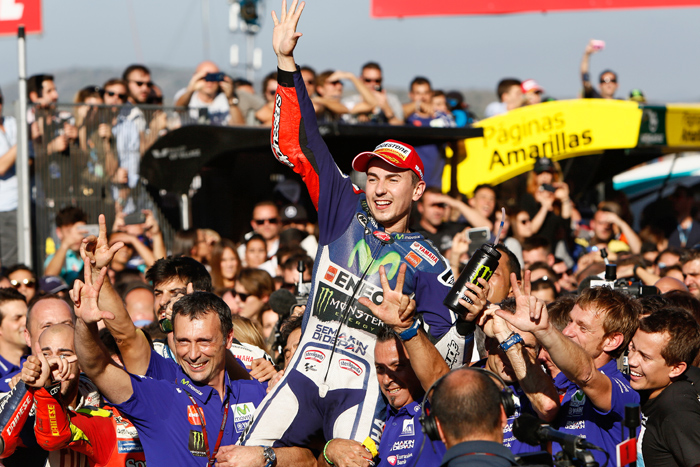 Jorge Lorenzo. Team Yamaha 1st, Final Championhip Standing 1st - "There was a lot of pressure, especially at the end of the race, because I had been pushing all the time and I was quite tired from pushing so much. Dani recovered so much time and so many metres. He was at 0.5s at the middle of the race and he recovered everything, so I knew I had two riders behind me and that, if they overtook me, I would lose the championship, so it was a very difficult situation. I also felt that the right side of the tyre was destroyed, I was moving so much and I had to go very slowly entering right corners, so I couldn't keep the 1'31-high up and it became 1'32-low. I also couldn't see the pit board or how many laps there were left to the end. On the last lap I passed the last corner and saw the chequered flag and I couldn't believe that I won the race and the championship in the last moment. It's such a relaxing and enjoyable moment. I was crying on the honour lap, it's such a fantastic day for us. I equal Wayne Rainey, I equal Kenny Roberts Sr, I equal Ayrton Senna in the motorsport world with these three premier class World Titles, it's unbelievable! We have to enjoy this day, this week, because you can't often live this emotion.

I've ridden with Valentino, Marc, Casey and Dani on the track. For me these are the best riders in the 21st century. The first championship title is the first one and thus very special, but to be in the championship with these four legends on track was very important to me. I was always behind in the championship recovering points and it's a special moment in the last race to become champion, so the championship couldn't have had a more emotional ending.

I don't want to think about 2016 now. We will see later during the test, or after the test. Now I just want to enjoy it with the team like crazy, to feel this moment completely with no end, because it's not easy to repeat and it's not easy to become champion again. We have to enjoy it completely now, tonight, this week, next week, this is for sure!

I was giving everything I have, the rhythm was very low, but I didn't give up. I knew the importance to put everything on the track and I did, like with yesterday's pole position."
Marc Marquez, Team Honda 2ND, Final Championhip Standing: 3RD
"It was a very difficult race. I came out focused, as usual, and initially Jorge pushed strongly. I found it hard to follow him, and at that time Dani was two seconds off us. There were a few laps in which I was really on the limit, forcing the front tyre - which moved around a lot. With about six laps to go, I felt that we could win because I had caught up to Jorge. I did not expect Dani to come through so quickly, and when he passed me he ran wide. I used that to pass him back but Jorge had escaped by half a second making it impossible to recover the gap, even though I rode the last lap and the entire race at 100%."
Dani Pedrosa, Team Honda 3RD, Final Championhip Standing 4TH
"I'm very happy and I enjoyed the race - especially in the final part! I was a little bit distant from the battle in third. I couldn't find the way to go faster because I had problems when braking and cornering; it's been hard for us to find a good setup for the bike this weekend and I was able to be up at the front but without a good feeling. During the race I tried to counter this, but it was difficult. In the end I found the way to be faster and I was able to ride better and recover ground. When I caught up I saw that there were two laps remaining and I tried to attack, but when I overtook Marc I ran wide and he returned the pass. I am happy because what I can take from here - as well as the third place in the race and fourth in the Championship - is the attitude and the progress we have made in the final part of the season. We've been very strong and I hope that we can continue that this winter and next year."

Valentino Rossi, Team Yamaha 4th, Final Championhip Standing 2nd - "We built this season from the first race and it was a great season, I was always competitive and I never made any mistakes. I thought after Motegi that I had the potential to win the championship, but unfortunately from the race at Phillip Island something changed."

Massimo Meregalli, Yamaha Team Director- "Jorge has once again proved that he is untouchable when he is on form, and deserves this fifth title. He pushed to the maximum this year, always challenging and never giving up. I'm really proud to be part of the Movistar Yamaha MotoGP Team and share in this amazing moment. Of course it takes more than just a rider to win a title so I have to thank all the crew members who have put in all their efforts and professionalism this season to make victory a reality. On the other side of the garage Vale has also shown that he is still one of the best riders in the world and a key protagonist in the title challenge. His ride from 26th to fourth was incredible. To have two such incredible riders fighting together for the title is an amazing thing to see, not just for us but for the fans across the world. Jorge, Vale and the entire team really deserve the Triple Crown they fought so hard for, the perfect gift for all the fans who support us in our racing."
Check out the full MotoGP™ Race Results
and the final
2015 MotoGP™ World ChampionshipStandings
Valencia MotoGP Race Results
1. Jorge Lorenzo (SPA) Movistar Yamaha MotoGP 45'59.364
2. Marc Marquez (SPA) Repsol Honda Team + 00.263
3. Dani Pedrosa (SPA) Repsol Honda Team + 00.654
4. Valentino Rossi (ITA) Movistar Yamaha MotoGP + 19.789
5.Pol Espargarò (SPA) Monster Yamaha Tech3 + 26.004
6. Bradley Smith (GBR) Monster Yamaha Tech3 + 28.835
7. Andrea Dovizioso (ITA) Ducati Team + 28.886
8. Aleix Espargarò (SPA) Team Suzuki Ecstar + 34.222
9. Cal Crutchlow (GBR) CWM LCR Honda + 35.924
10. Danilo Petrucci (ITA) Octo Pramac Racing + 39.579
11. Maverick Viñales (SPA) Team Suzuki Ecstar + 39.746
12. Michele Pirro (ITA) Ducati Team + 47.053



13. Yonny Hernandez (COL) Octo Pramac Racing + 54.081
14. Alvaro Bautista (SPA) Aprilia Racing Team Gresini + 56.646
15. Scott Redding (GBR) Estrella Galicia Marc VDS + 57.278
16. Hector Barbera (SPA) Avintia Racing + 57.363
17. Nicky Hayden (USA) Aspar MotoGP Team + 58.742
18. Stefan Bradl (GER) Aprilia Racing Team Gresini + 59.086
19. Loris Baz (FRA) Forward Racing + 1'04.339
20. Toni Elias (SPA) Forward Racing + 1'04.413
21. Jack Miller (AUS) CWM LCR Honda + 1'05.212
22. Anthony West (AUS) AB Motoracing + 1'27.281
23. Mike Di Meglio (FRA) Avintia RacingN.C. (6 laps)
24. Eugene Laverty (IRL) Aspar MotoGP Team N.C. (7 laps)
25. Broc Parkes (AUS) E-Motion IodaRacing Team N.C. (9 laps)
---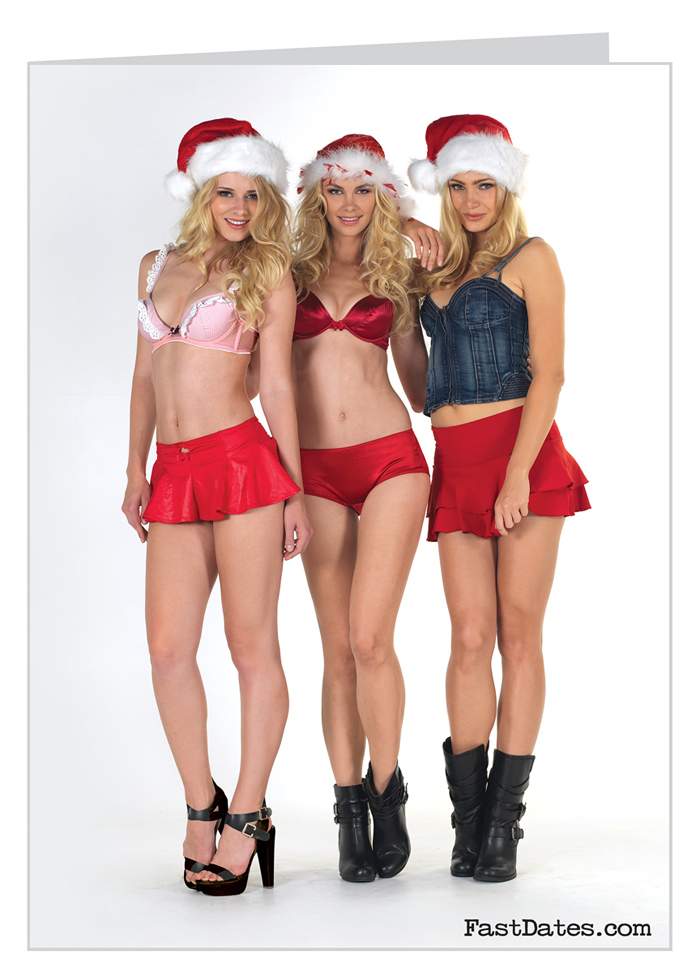 Order the New 2016 FastDates.com Calendars...
Click on the Calendar Picture Above or Here to Order

See more of our beautiful Kittens and Calendar Bikes in the Calendar Bike Garage and in Members Corner.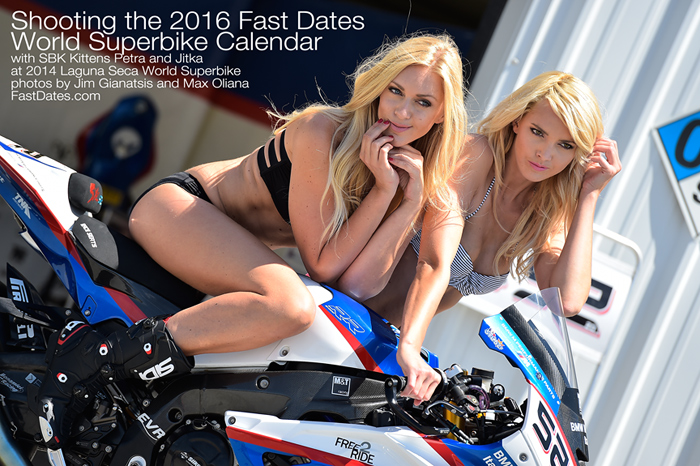 All three Editions of this new 2016 FastDates.com Calendars feature our official SBK Fast Dates World Superbike Calendar Kittens Jitka Pralinka and Petra Ruzickova from the Czech Republic, who spent the summer in America with Calendar photographer Jim Gianatsis to shoot and work at Mazda Raceway Laguna Seca USA World and AMA Superbike, and the LA Calendar Motorcycle Show.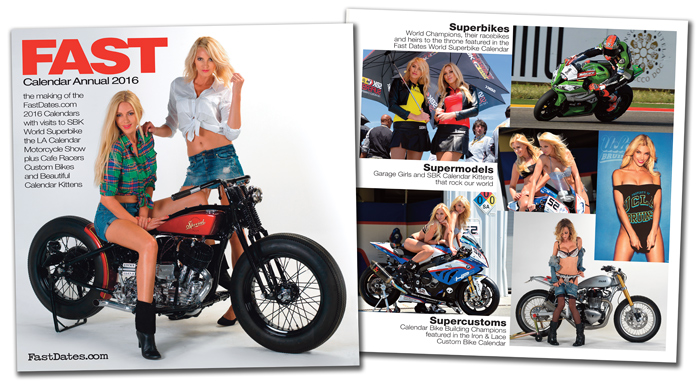 FAST 2016, 2015, 2014 Digital Calendar Magazines
Go Behind the Scenes for the Making of the FastDates.com Calendars!
Each year's FastDates.com Calendar Digital Yearbook features 120 pages of exciting hi-resolution digital photography that
takes you with us behind the scenes to our photo shoots at SBK World and AMA Superbike, the LA Calendar Motorcyle Show, and in our photo studio. You'll meet the beautiful Calendar Kitttens in sexy biography pictorials, the top Factory Racers and Custom Bike Builders,and see detailed photo features on the top calendar and race bikes. Take a track day with World Superbike Champion Troy Bayliss at Misano, take an Edelsweiss Ducati World Superbike tour of the Ducati Factory & Museum and across Italy, ride a Vespa scooter around Paris and party at the Crazy Horse and the Moulon Rouge. Hang with beautiful teen rock star Taylor Momsen of the Pretty Reckless. Did we forget anything? Oh yes, and you'll see every page in the new Fast Dates, Garage Girls, Iron & Lace Calendars!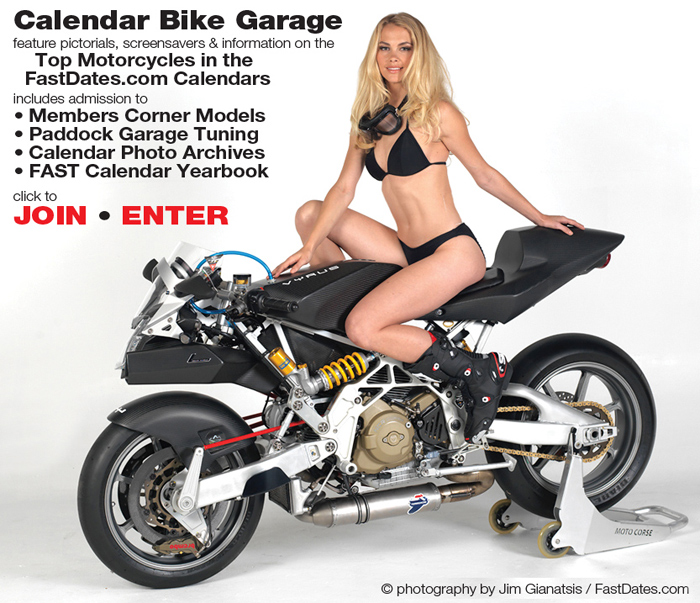 ---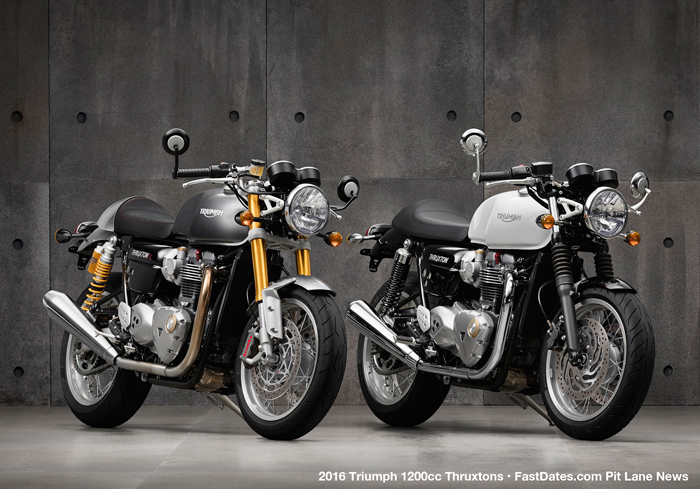 Triumph Annouches an All-New 2016 Watercooled Retro Motorcyel Linuep
Highlighted by the New 120cc Thruxton and Thruxton R Click any Picture to Enlarge

November 1, 2015 - The Thruxton and Thruxton R are two of the five exciting motorcycles in the new 2016 Bonneville family - all with 100% authentic Bonneville character, truly modern capability and performance. Named after the legendary 500 mile Thruxton endurance race series and the Triumphs that dominated it, and which broke the first 100mph lap at the Isle of man TT, the Bonneville 'Thruxton' racers inspired a generation of teenage café racers and custom special builders.
The New Bonneville Model Line Up
Five all new Bonneville models - all with 100% authentic character, beautifully enhanced styling and truly modern performance. The Street Twin is our most contemporary, fun and accessible new Bonneville, powered by an all-new high torque 900cc engine. With its unique character, distinctive sound, stripped-back styling and dynamic riding experience, the new Street Twin is the perfect Bonneville for today's rider and the perfect starting point for personalisation.
The timeless style and iconic character of the original 1959 model is reborn in the classy and authentic Bonneville T120 and effortless cool Bonneville T120 Black. Both crafted to the highest standard of detailing, quality and finish, and matched by the capability and performance of a truly modern classic. Powered by the all-new Bonneville 1200cc high torque engine, fed by beautiful, authentically styled, twin throttle bodies.
The new 1200cc Thruxton and Thruxton R are the real deal. With genuine poise, power and performance, they are the ultimate modern classic café racers. Both with beautifully imposing and authentic styling, they have the power, braking, performance and handling to live up to their legendary name. Continued Here
---
Yamaha WSBK Returns to the Track for 2016 with Lowes and Guintoli
November 2nd, 2015 - Here's a first look at Yamaha's new generation Pata R1 World Superbike pictured during wineter testing. The bike will be raced in 2016 by newly signed riders Sylvain Guintoli - 2014 SBK World Champion, and Axlex Lowes. Yamaha Motor Europe's new pairing of Alex Lowes and Sylvain Guintoli will make their debut aboard the 2016 Yamaha YZF-R1 at the Circuito de Jerez in southern Spain tomorrow in the opening test of the Japanese marque's return to the World Superbike Championship.
The 'stealth-black' Yamaha race machines will feature Pata branding for the first time, with the squad?s additional partners and final 'Racing Blue' livery to be revealed in January.
Located on the south-west coast of Spain, approximately 90kms south of Seville, the initial test at the 4,423m Andalusian circuit will focus on the basics - getting both racers comfortable with the new YZF-R1, making initial rider position adjustments and achieving a base setting for the machine in its first appearance under the WSBK regulations. However, the forecast of heavy rain and storms may disrupt plans for the opening day.
Lowes and Guintoli will be on track at Jerez for a two-day test, commencing at 10:00hrs local time on Tuesday 3rd November before the newly-formed team travel to Aragon and then back to Jerez later this month for further evaluation.
---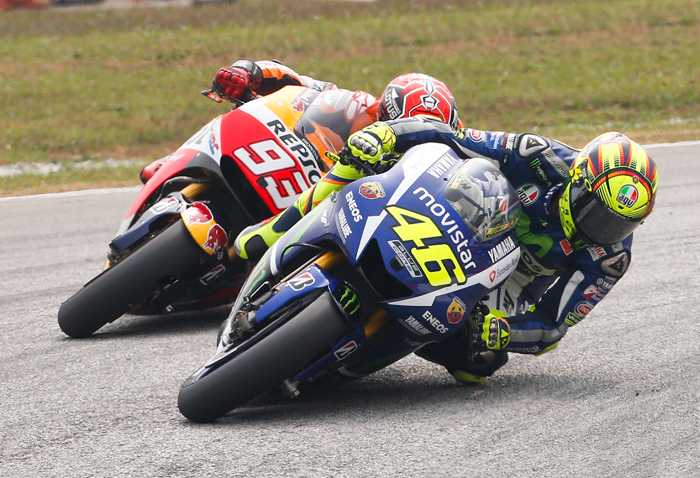 The dramatic battle between Rossi (46) and Marquez (93) for 3rd place which eneded when they came toegther and Rossi seeminly kicked Pedrosa, causing him to crash.

2015 FIM MotoGP World Championship, Sepang Malaysia Round 17 of 18

Pedrosa Wins Sepang MotoGP - Title Fight Takes Incredible Twist!
Dani Pedrosa took his second victory in three races ahead of Jorge Lorenzo and Valentino Rossi,

Rossi will start from back of the grid in Valencia Finale November 8th
after a dramatic clash with Marquez that saw the Honda Rider Crash Out
Sepang, Malaysia, Sunday October 25th, 2015 - Repsol Honda's Dani Pedrosa rode a brilliant race at the Shell Malaysia Motorcycle Grand Prix to take his 51st GP victory in front of 88,000 fans, with Jorge Lorenzo finishing ahead of his title rival Rossi to reduce the Doctor's lead in the standings to just 7 points with one race left. Pedrosa led from flag to flag to win by 3.612s in hot and humid conditions (track temp. 47?C) at the Sepang International Circuit, but his victory was overshadowed by an incredible clash between Valentino Rossi and Marc Marquez that saw the latter crash out. Race Direction reviewed the incident after the race and awarded Rossi three penalty points and he will be forced to start the final race of the season from the back of the grid due to the accumulation of a total of 4 points (1 from Misano and one from this event).

See the Complete Malaysia MotoGP Race Coverage Here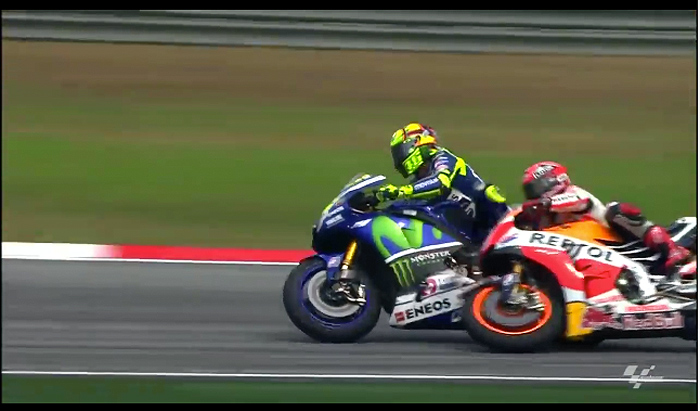 Above and Below : MotoGP TV coverage shows Rossi running wide out of the corner as Marquez turns the Honda in towards Rossi, with Marquez pulling up along slide Rossi and Marquez actually leaning his helment and bike on Rossi's leg. Rossi's quickly reacts by pushing his leg out against Marquez. It seems like Rossi is reacting to Marquez hitting him. What we can't tell is if Roddi's leg hit Marquez's front brake lever and when, before or after Marquez runs into him. And of course all the MotoGP bikes have brake guards to prevett the brake lever from being hit by another rider.
MOTOGP RACE DIRECTION NOTIFICATION OF SANCTION AGAINST ROSSI
Shell Malaysia Motorcycle Grand Prix, Sunday, October 25th 2015
To: Mr. Valentino Rossi, Rider No. 46 of the MotoGP Class.
Dear Sir,
According to Article 3.5.5 of the FIM Road Racing World Championship Grand Prix Regulations, we confirm our decision.
Motive
On 25th October 2015 during the MotoGP race of the Shell Malaysia Motorcycle Grand Prix, you deliberately ran wide on Turn 14 in order to force another rider off line, resulting in contact causing the other rider to crash. This is considered to be irresponsible riding causing danger to other competitors and is therefore an infringement of Article 1.21.2 of the FIM Road Racing World Championship Grand Prix Regulations.
Convocation: You were requested to attend a Race Direction hearing. Both riders involved were present at the hearing, both gave testimony, and video evidence was reviewed.
Decision: For the above motive, Race Direction has decided to impose on you the addition of 3 penalty points on your record, according to Article 3.2.1. of the FIM Road Racing World Championship Grand Prix Disciplinary and Arbitration Code.
With these Ponts Valentino Rossi will be required to start at the back of the grid for the final 2014 MotGP race at Valencia.
__________

Yamaha Press Release: Sepang (Malaysia), 25th October 2015
A dramatic Malaysian Motorcycle Grand Prix saw Movistar Yamaha MotoGP's Jorge Lorenzo and Valentino Rossi claim Yamaha's tenth double podium of the season at the Sepang International Circuit.

Lorenzo had a good start off the line at the beginning of the Sepang battle, but found himself squeezed out by Andrea Iannone and Andrea Dovizioso and emerged from the first corner in sixth position. The Majorcan immediately went to work and needed only half a lap to recover to fourth in pursuit of his teammate.

Lorenzo soon arrived at the back of Rossi and smoothly passed him after two laps to move up to second when Marquez made a mistake in turn four and the Majorcan took full advantage. Lorenzo quickly moved on to chase Dani Pedrosa, but was unable to win ground and finished the race in second, trailing 3.612s.

As of today's race Valentino Rossi holds the record of most starts in Grand Prix history with 329 starts in what is probably his most dramatic as of yet. The Doctor had a good launch from third on the grid and kept his position as he settled behind Pedrosa and Marquez into the first turn. As Lorenzo started to move up the order, Rossi tried to respond, but was forced to let the Majorcan pass with nineteen laps to go and soon found himself trailing Marquez and one of the most heated scraps of the century ensued.
For four laps the Italian and Spaniard bashed fairings and overtook in almost every corner. The fight was decided when with fourteen laps to go Marc crashed as the result of the two coming into contact at turn 13. Rossi continued the race in third place in a lonely ride and held his position over the line, 13.724s from the front.

Lorenzo's comeback from second row to second place earns him 20 points and leaves him second in the championship standings with 305 points. Rossi's performance sees him take 16 points and leaves him still leading on 312 points, just 7 points in front of his teammate in the battle for the World Championship Title.

Following the incident in turn 13, Race Direction has decided to impose 3 penalty points to Rossi, who will start the next Valencia race from the back of the grid. The following appeal by the Team to the FIM (Fédération Internationale de Motocyclisme) has been rejected.


VALENTINO ROSSI - "Marquez knows it wasn't red mist that caused the incident. It's very clear from the helicopter footage that I didn't want to make him crash, I just wanted to make him lose time, go outside of the line and slow down, because he was playing his dirty game, even worse than in Australia. When I went wide and slowed down to nearly a stop, I looked at him as if to say 'what are you doing?'. After that we touched. He touched with his right underarm on my leg and my foot slipped off the foot peg. If you look at the image from the helicopter it's clear that when my foot slipped of the foot peg, Marquez had already crashed. I didn't want to kick him, especially because, if you give a kick to a MotoGP bike, it won't crash, it's very heavy.

For me the sanction is not fair, because Marquez won his fight. His program is OK because he is making me lose the championship. The sanction is not good, especially for me, because I didn't purposefully want to make him crash, I just reacted to his behaviour, but I didn't kick him. You can't say anything in the press conference, maybe it changes something, but to me this was not fair, because I just want to fight for the championship with Jorge and let the better man win, but like this that's not happening. Like I said, I didn't want to make Marquez crash, but I had to do something because at that moment Jorge was already gone. The championship is not over yet, but this sanction cut me off by the legs and made Marquez win."
---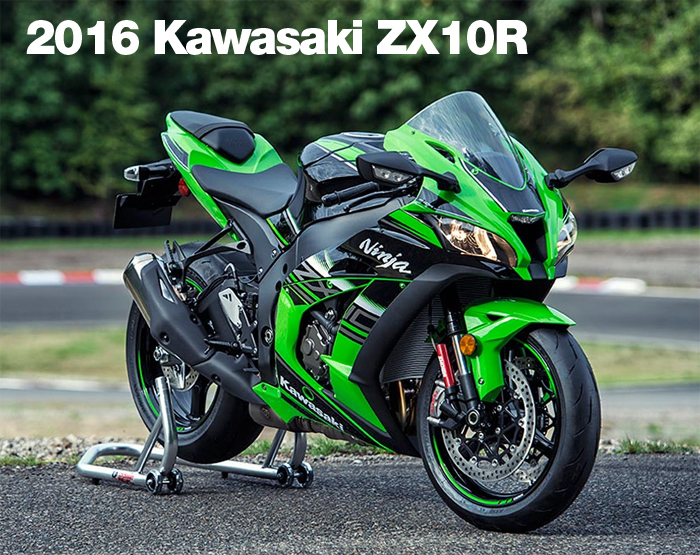 Kawasaki's All New 206 ZX10R


Successor to a 2-Time World Champion - Complete Information and Photos


---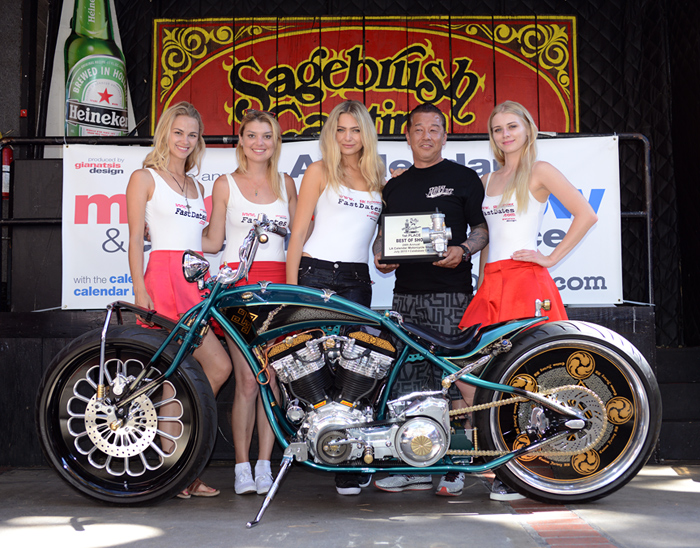 2015 LA Calendar Best of Show winner Hiroyuki Hirata with Calendar Kittens Sara, Apple, Helena and Alena.
Builder Hiroyuki Hirata returns from Japan to take his 2nd Best of Show with "Zero Fighter"
2015 LA Calendar Motorcycle & Calendar Girl Music Show

The Sagebrush Cantina, Calabasas, CA, Saturday July 25th 2015 - The 2015 LA Calendar Motorcycle Show continued its now 24- year tradition as the premier outdoor streetbike event in America as it rocked the legendary Los Angeles biker hangout and party zone, the Sagebrush Cantina in beautiful downtown Calabasas, California. Featured were top Celebrity Custom Bike Builders from across the globe competitiing in the Calendar Bike Building Championship, selected Vendors and Exhibitors, Calendar Girl Music live performances, and an incredibly delicious Sagebrush Cantina Taco Lunch Buffet included with admission. The Calendar Motorcycle Show again benefited the American Cancer Society with a portion of each Admission Ticket being donated to help find a cure.

COMPLETE 2015 LA CALENDAR BIKE SHOW COVERAGE HERE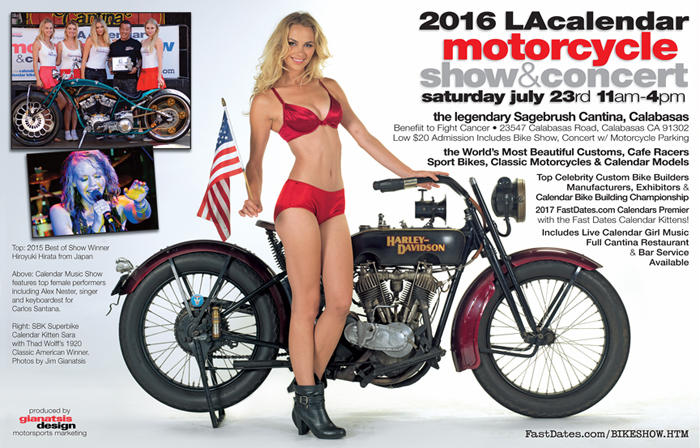 2016 LA Calendar Motorcyel Show returns to the Sagebrush Cantina on Saturday July 23rd
Mark your Caledar now to join us - More Information Here

---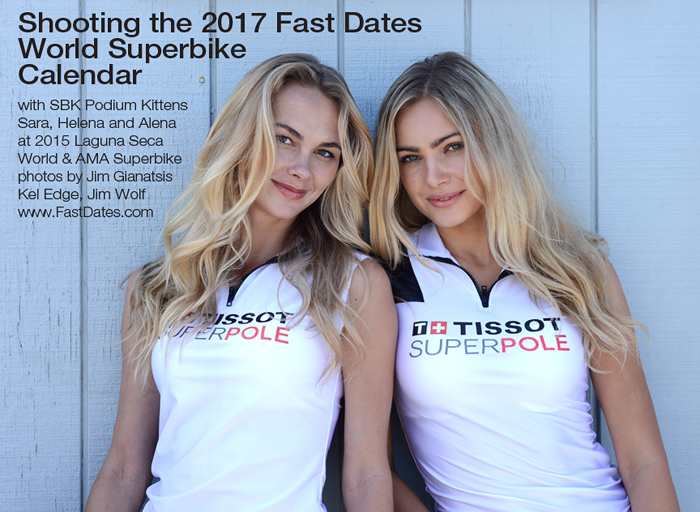 Calendar Kittens Sara Horvath and Helene Milana featured as the
Official SBK Grid and Podium Girls at World Superbike Laguna Seca, and
July 17-19th and as LA Calendar Show Host on Saturday July 25th

The FastDates.com Motorcycle PinUp Calendars was excited to announce that Calendar Kittens Sara Horvath, Helene Milana and Alena Savostikova, represented by Umbrella Girls USA, served as the official SBK World Superbike Umbrella Girls at the 2015 aguna Seca World and AMA Superbike race weekend July 17-19th at Mazda Raceway, Laguna Seca, CA. Then all three Kittesn hosted at the annual LA Calendar Motorcycle Show on Saturday July 25th at the Sagebrush Cantina, Calabasas, CA.

The SBK Kittens also made fan appearances in front of the Laguna Seca Paddock Souvenir Store during the Lunch Breaks on Saturday and Sunday to introduce, autograph and sell the new 2017 Fast Dates World Superbike Calendar. Sara, Helena and Alena will also be working the race weekend with FastDates.com Calendar photographer and publisher Jim Gianatsis to shoot the next edition of the Fast Dates World Superbike Calendar with all the top factory race team bikes on Pit Lane during the race weekend.
The newest FastDates.com Calendar Kittens, Helene Milana, who joined us at Laguna Seca World Superbike and the LA Calendar Motorcycle Show in July, recently moved to Los Angeles from Belarus in Eastern Europe. While Alena Savostikoa is of Russia desent, but was born and raised in Florida, moving to Los Angles to become a professional model Los Angeles. Both are a perfect match in looks and 5' 9" height to Sara. Continued Here

---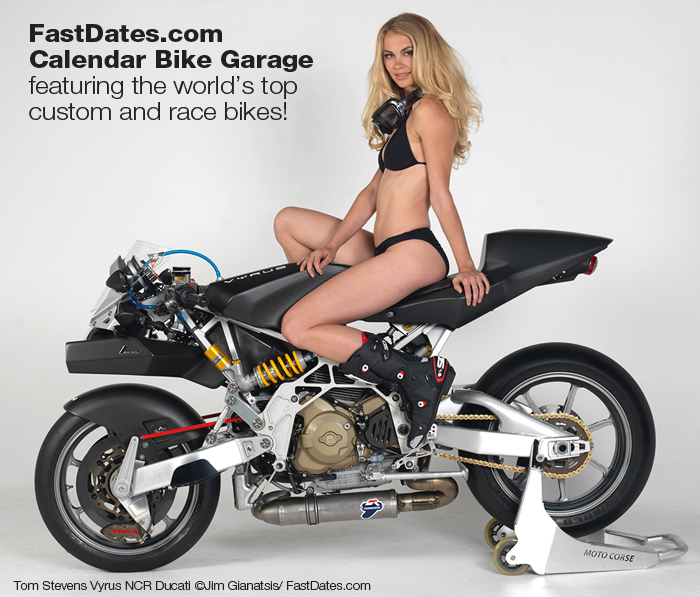 Now in the Calendar Bike Garage... The World's Coolest Naked Ducati!
Beauitful FastDates.com Calendar Kitten Sara takes us for a ride on the world's most exotic and expensive Ducati streetbike
ever - a $110,000 Vyrus NCR 983 Superleggera in the Calendar Bike Garage and in Members Corner.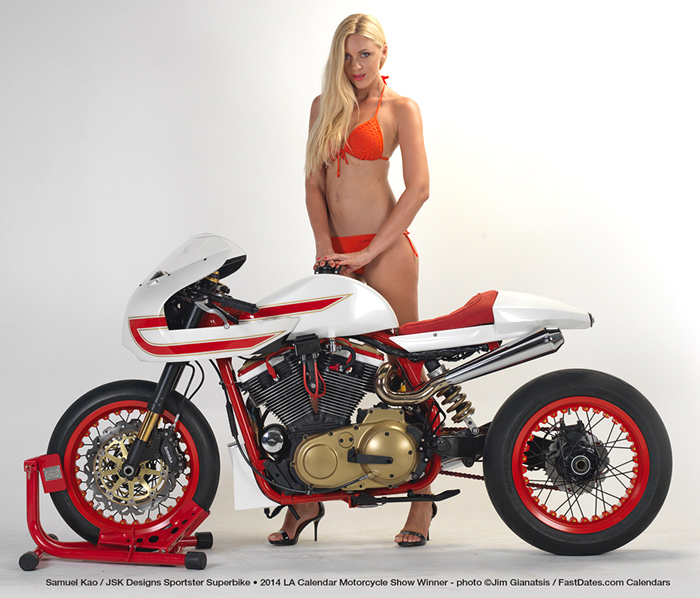 Now in the Calendar Bike Garage... Sam Kao's LA Calendar Show Winner
Beauitful FastDates.com SBK World Superbike Calendar Kitten Petra looks fantastic with Samuel Kao's JSK Desgn Sportster
featured in the Calendar Bike Garage / Members Corner and in the new 2016 Iron & Lace Calendar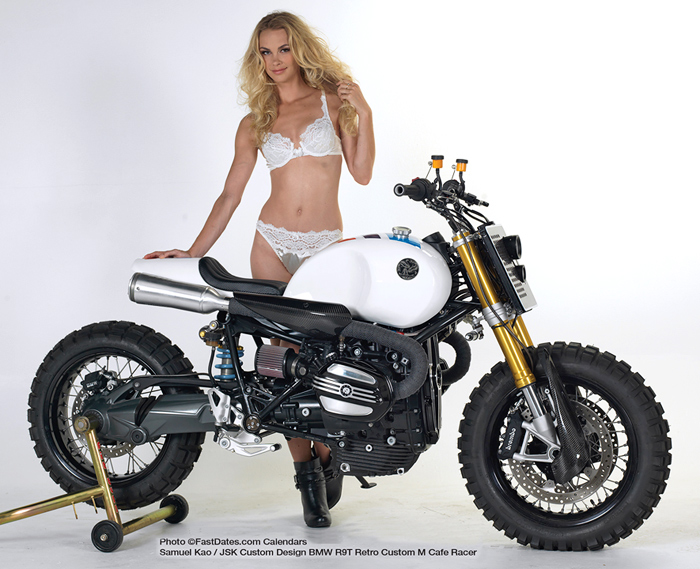 Now in the Calendar Bike Garage...
Samuel Kao's Calendar Bike Show class winning BMW R 90T Bar Hopper
With beauitful FastDates.com SBK World Superbike Calendar Kitten Sara
featured in the Calendar Bike Garage / Members Corner and in the new 2016 Iron & Lace Calendar
---
New "Hitting The Apex" MotoGP Movie Trailer
Exciting new MotoGP Documentary Movie by Mark Neale and narrated by Brad Pit. Watch the trailer for Hitting the Apex, Mark Neale's documentary that follows the battle for MotoGP supremacy between drivers Valentino Rossi, Jorge Lorenzo, Marco Simoncelli and Marc Marquez. The film is narrated by Brad Pitt and features exclusive footage and interviews. Hitting the Apex is in cinemas from September 2 and available on DVD and Blu-Ray from September 7th, 2015.

Buy it now on DVD - http://www.amazon.com/exec/obidos/ASIN/B00RCOXUYK/fastdatescomcale
---
There's More! Go to Pit Lane New Previous Week
Also Visit: Fast Dates Calendar News • Iron & Lace Calendar News • Calendar Girl News
Meet the Models • Paddock Garage
Get FastDates.com T-Shirts, Mugs & Photographs from Our Store





MEMBERS CORNER! Calendar Kittens, Paddock Garage, Iron & Lace Garage



Amazon.com Motorcycle Products & Apparel Store


MotorcycleSuperstore.com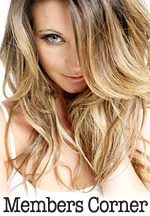 Hot Bikes, Sexy Kittens
Your Exclusive Grid Pass
also includes....
---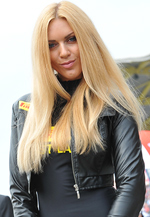 2014 SBK Race Season
Meet the offical SBK
World Superbike Girls!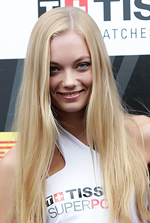 2013 SBK Race Season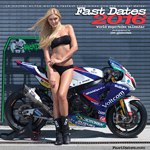 Order the New
201 & 2016 5 Calendars!
with the FastDates.com Calendar Kittens - the official SBK Umbrella Girls!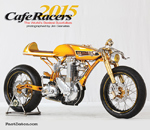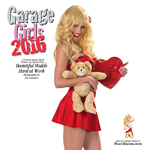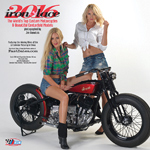 Click Below for more
Calendars!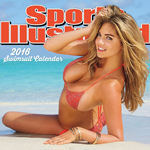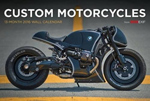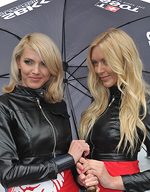 Meet FastDates.com
Calendar Kittens
SBK Grid Girls
Jitunka & Petra!
---
World Supersport on the verge of change for 2016

The Fédération Internationale de Motocyclisme (FIM), FIM Europe and DWO are pleased to announce that a new exciting format will be introduced for the upcoming season.
The 2016 edition of the FIM Superbike World Championship will witness a historical change for the important and renowned World Supersport class.

After successfully introducing technical and sporting rule changes in the World Superbike class for 2015, it is time now on focusing efforts on the middleweight series.

In what is its third year as promoter and organiser of the series, Dorna is constantly working side by side with the FIM, teams and manufacturers to ensure the series maintains and improves its level in line with the changes in the motorcycle industry and worldwide economy.

In 2016, the FIM Supersport World Championship will feature new technical rules that will result in major cost saving for the teams involved. The WSS machines' preparation will be similar in all ways to the ones used in the most important national championships, easing the way for local teams to take part in selected races with wildcard rides and increasing the competition between participants.
Furthermore, a new series within the major Championship – following the same technical regulations as the main tier of World Supersport - will be created, which will be dedicated to teams aiming to take part in the European rounds only to promote young talents at much reduced cost. This will provide a chance for a selected number of smaller further teams to increase their visibility on the world stage – with a massive boost in terms of TV presence and appeal – while the riders will have a chance to compete head to head with some of the established stars of World Supersport. The name of the complementary series is yet to be revealed.

As a consequence of this fundamental revamping of World Supersport, the Superstock 600 class will cease to exist.

Ignacio Verneda, FIM CEO: "The modification of the technical regulations in Supersport to reduce costs and increase the participation of riders was logical after the success achieved in World Superbike following similar changes. We are convinced that this step is important for the future of the Supersport class.

Dr. Wolfgang Srb, FIM Europe President: "The promotion of young and hopeful riders has always been high on our agenda. We believe in series that pave - at affordable costs - the way from National via European Championships to the pinnacle of every sport: the World Championship. I am happy that Dorna shares the view of the "pyramid model" and offers with the new Supersport class an attractive European Road Racing series for talented riders. However, I like to underline the fact that the series will be open for riders from all continents. A strong and close competition is paramount for success."

Javier Alonso, WorldSBK Executive Director: "We are happy to announce these major changes to the sporting and technical sides of the FIM Supersport World Championship. We are confident that the new format will bring further and fresh excitement to the series as well as a whole new set of opportunities for teams and young riders with the talent and desire to build a path upwards in motorcycle racing."

The new Technical Rules for the FIM Supersport World Championship will be available soon on the FIM Website.
Motul announced as new WorldSBK Title Sponsor
Solid agreement signed for the next five seasons, from 2016 to 2020.
Marc Saurina, WSBK Commercial and Marketing Director with Roman Grabowski, Motul Motorsport Manager
Details of the agreement between Dorna Group and Motul were revealed at Magny-Cours last Friday during the penultimate round of the 2015 WorldSBK season. Representatives Romain Grabowski of Motul and Marc Saurina of Dorna formally announced to the gathered media and fans the new-look, long-term partnership which will see the Championship invigorated from the start of next year.
Motul, the French company producing high-performance motor oils and industrial lubricants, has a long history in motorsports. It is a key partner for both the FIM and Dorna Group and will make its debut in WorldSBK in 2016, as Title Sponsor of the Championship.
Starting from the forthcoming new season, the series will feature a dedicated combined championship logo in all of its adaptations, as well as a brand-new Motul-SBK product range. This will be launched during the first quarter of next season and is aimed at customers who expect the very best.
In the meantime, racing oils and lubricants will be available for the teams competing in WorldSBK, putting a perfect combination of racing knowledge and skills at the end users' disposal.
Motul has embraced the essence of the SBK Experience and it is now going to offer its guests the closest motorcycle racing experience ever with proximity and accessibility being the key words.
Motul products will be on display within the Paddock for all the Superbike fans attending the races, making this a full partnership which involves fans, teams and Motul guests.
Romain Grabowski, Motul Motorsport Manager said: "We are really delighted to add WorldSBK to the list of motorcycling disciplines we support on a worldwide basis. As with the FIM EWC, WorldSBK teams will be able to use the Motul Factory Line range which is dedicated to racing and which benefits from knowledge gained from the major manufacturers' use of experimental products in MotoGP. This 360° partnership includes the launch of a WorldSBK by Motul product which will be destined for fans of the championship, and we've also got a brand-new 'Motul SBK Experience' concept which from 2016 will allow us to offer our customers a unique experience at each of the season's races. We can't wait for this 2016 campaign to begin!".
Marc Saurina, WSBK Commercial and Marketing Director says: "It is a great pleasure for us to see such an important brand in the history of motorsports joining with WorldSBK's core values. Motul is the perfect partner with whom to develop our concept of brand experience, having a close proximity to the very DNA of production-based motorcycling."

---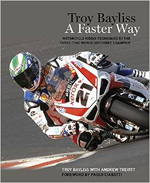 New! Troy Bayliss
A Faster Way
Track Riding Book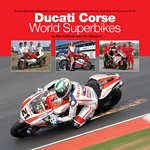 Retail $49.95 ea.
Click to Order from Amazon.com

Ducati Corse
World Superbikes
by Alan Cathcart
& Jim Gianatsis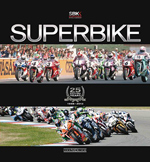 The Official SBK
World Superbikes
1987-2012
25 Year History Book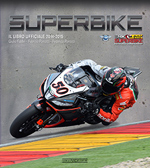 The Official SBK
2014-2015 Yearbook
These SBK Yearbooks are the Best Books Ever about World Superbike. They feature awesome color photography of the riders, bike and racing action. The feature a detailed revue of the past season in pictures and statistics, with a detailed look at the bikes and riders.

Plus a technical look data all the bikes, a preview of the upcoming season's Championship!
We buy this every year ourselves and highly recommend it!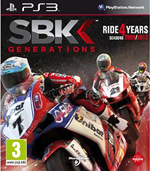 SBK World Superbike Video Game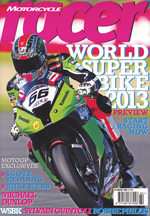 Official Print Media Partner
---
Nicky Hayden was inducted into the MotoGP™ World Championship Hall of Fame at the Valencia GP.

The 2006 MotoGP™ World Champion Nicky Hayden was inducted into the World Championship Hall of Fame as the 22nd MotoGP™ Legend by Dorna Sports CEO Carmelo Ezpeleta in a ceremony held at the final round of the 2015 season in Valencia.
The American announced earlier in the season that he would leave the premier class at the end of the year in order to compete in WorldSBK in 2016.
A three-time Grand Prix winner, Nicky Hayden clinched the 2006 title with Repsol Honda, ending Valentino Rossi's streak of 5 consecutive titles from 2001 to 2005. The popular American will leave the category after 216 Grand Prix appearances, and throughout his illustrious career the 'Kentucky Kid' has been on the podium 28 times, posted 7 race fastest laps and taken 5 pole positions.
Hayden joins a long list of greats that have been made MotoGP™ Legends that includes Giacomo Agostini, Mick Doohan, Geoff Duke, Wayne Gardner, Mike Hailwood, Daijiro Kato, Eddie Lawson, Anton Mang, Angel Nieto, Wayne Rainey, Phil Read, Jim Redman, Kenny Roberts, Jarno Saarinen, Kevin Schwantz, Barry Sheene, Marco Simoncelli, Freddie Spencer, Casey Stoner, John Surtees and Carlo Ubbiali.
Nicky Hayden: "It is really is a great honour to receive this. I do not take it lightly, I know there are people in this club with more illustrious careers and who have obviously won more than me, but regardless I got in there! I am very happy. I mean for 13 years it was eat, breathe and sleep MotoGP. It's been an amazing ride. Of course these last two years have been tough, but I've enjoyed every minute of it, worked with some great teams and rode some great bikes.

I'd just like to thank everybody who has supported me through it all, my teams and my family, I appreciate it all. Thanks also to Carmelo; I think MotoGP - as much as the last weeks have been a little negative - is in a great place. The sport is bigger and better than ever, the tracks are safer and the young talent keeps getting younger and faster. So the future is very bright."

Carmelo Ezpeleta – CEO of Dorna Sports: "For all of us, it's a great pleasure to give Nicky this award - this is not just because you've been Champion and you're one of the riders with most starts in the premier class, but also for your behaviour over all those years, your sportsmanship and your friendship. It's a great pleasure to consider you one of our legends. Thank you for all you've done for the sport in all those years."

MV Agusta F3 800cc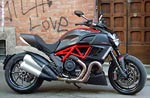 The Devil Made Us Do It!
Testing the Ducati Diavel in Italy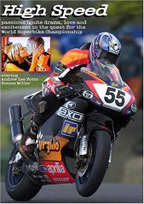 High Speed - the Movie
The best motorcycle racing movie ever made! Filmed on location at the World Superbike races , this an exciting romantic drama staring beautiful British actress Sienna Miller.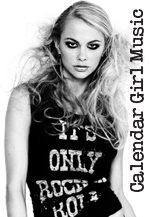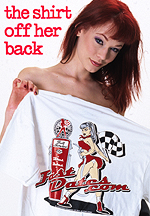 Order the Official
FastDates.com &
LA Calendar Bike Show
T-Shirts!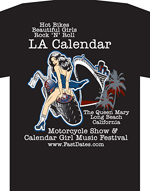 Friday 16th October 2015
For immediate release
PRESS RELEASE
Friday 16th October 2015
PBM Announce Be Wiser, Ducati And Irwin For 2016
Further to the announcement two weeks ago that defending MCE BSB champion Shane 'Shakey' Byrne will remain with the Paul Bird Motorsport team for the 2016 MCE Insurance British Superbike Championship, the Penrith-based team wishes to announce their further plans.
Joining Byrne in the team will be Ulsterman Glenn Irwin whereby the 25-year-old from Carrickfergus will make the step up from the Motorpoint British Supersport Championship. Irwin is a triple Irish champion and former British Supersport Cup champion and currently occupies third place in this year's British Supersport title race.
Both Byrne and Irwin will race under the Be Wiser banner following the recent association between the leading insurance brand and Paul Bird's team. The deal sees a multi-year association with the nine-times British and National champions who have also sampled victories at World Superbike and MotoGP level.
The machinery that the team will use is the fully factory-supported Ducati Panigale R which will see a return to the marque whereby Steve Hislop and Shane Byrne both claimed British Superbike Championships for the Italian company under the MonsterMob Ducati branding in the early 2000s.
The team will waste no time in getting up to speed as they test in Valencia immediately after Brands Hatch with a heavy winter testing schedule thereafter in preparation for the 2016 MCE Insurance British Championship season which gets underway at Silverstone on April 10th 2016.
Andrew Dunkerley, Marketing Director, Be Wiser Insurance: "We are delighted to become the title sponsor of PBM, a team that is always professionally managed and which has a proud history in the BSB series. I am pleased and excited to see Ducati's commitment to the BSB series and I am sure that the highly experienced and successful 'Shakey' will be a great mentor for Glenn Irwin in his first season in BSB. I expect to see the Be Wiser Ducati team being competitive for the 2016 championship and it will be great to see our Be Wiser Owl logo on the new Ducati."
Tim Maccabee, Managing Director, Ducati UK: "We are delighted to be associated with Paul Bird and his team and very excited about the 2016 MCE BSB season. Ducati has an unparalleled history in Superbike racing and this next chapter is one we are looking forward to given the success PBM have had in the sport. We have received very positive support from Ducati Corse about this project and look forward to a successful season with Shakey, Glenn and the rest of the PBM team."
Paul Bird, Team Owner: "2016 will be our 21st consecutive year in racing and we are the first team to confirm our line-up for next season, which demonstrates our intention of challenging for the MCE BSB championship. In Shakey we have the most successful rider in the history of the series and we know he'll be very competitive. Glenn is a rider I've had my eye on for a while and is a huge talent so now is the time to step up to a Superbike and I've every confidence in his ability. It's fantastic to have a reputable company like Be Wiser Insurance as our title sponsor as the brand fits perfectly with our team and it's a long-term association like most of our sponsors in the past. It's also great to be back working with the Ducati factory which will see us reunited with the brand which gave us most of our early successes. It's an honour to be entrusted to deliver the results as a factory-backed team, which we aim to do. We are pleased to also welcome Hager back as sponsors for 2016 too."
Paul Bird Motorsport (PBM) are winners of over 160 races in British Superbike Championship, MotoGP CRT, World Superbike Championship, 125cc, 250cc, Supersport British Championships, Superstock National Championships, Isle of Man TT, North West 200, Daytona, Macau GP, and British domestic races. Points scorers in 125cc, 250cc and 500cc GPs, Points scorers in World Supersport, podium finishers in WSB, Superpole winners in World Superbike. They are based at Langwathby near Penrith in Cumbria.
Byrne To Remain
At PBM For 2016
October 4th 2015- Defending MCE BSB champion Shane 'Shakey' Byrne will remain with the Paul Bird Motorsport team for 2016 whereby they will once again contest the MCE Insurance British Superbike Championship.

Byrne is the most successful rider in MCE BSB history and took his fourth title last year and this year is aiming for an unprecedented fifth MCE British Superbike title along with the Cumbrian-based team.

The deal continues the successful relationship into a fifth successive year which has seen 37-year-old Byrne, originally from London but now living in Kent, claim two titles in 2012 and 2014 as well as finishing second on the Rapid Solicitors Kawasaki in 2013. He currently occupies second place in this year's title race going into the final two rounds.

Shane Byrne: "The beauty of riding for PBM, and Paul and I having the kind of relationship we have, means there is no need to hold lengthy negotiations and after a five minute chat in the garage, we sorted the deal out. We both know we give each other 100% and I'm very happy with the people around me. We are about to enter a very exciting new chapter in PBM and I'm really excited to be a part of it."

Paul Bird, Team Owner: "Shakey wanted us and we wanted him so there was nothing much to discuss. We've known each other for long enough now and these things look after themselves. We are happy to remain in BSB as we had some options elsewhere and are delighted that Shakey will be on our bikes next season."