SpeedTV.com will be marketing the upcoming 2007 FastDates.com Calendars and Cell Phone Screensavers.
FastDates.com Calendars Sign Marketing Agreement with SpeedTV.com
May 25th 2006 - Gianatsis Design, producers of the popular FastDates.com Motorcycle Pinup Calendars, is excited to announce it has entered into a marketing agreement with SpeedTV.com, the website for America's premier motorsports network SpeedTV.
Under this agreement SpeedTV.com will be selling the FastDates.com Calendars through their affiliation with Motorbooks.com beginning July 1st when the new 2007 FastDates.com Calendars are released. The Calendar titles include the: SBK World Superbike endorsed Fast Dates Racebike and Swimsuit Model Calendar sponsored by Performance Machine, Jardine Performance and the SBK Corona Extra World Superbike Championship; the Iron & Lace Custom Bike and Centerfold Model Calendar sponsored by Mikuni American, Performance Machine and Jardine Performance; and the Garage Girls Beautiful Models Hard at Work Calendar sponsored by CustomChopperBuildersToolbox.com
The marketing agreement also allows SpeedTV.com to sell the sexy FastDates.com Calendar branded images online for cell phone display use to their website visitors. Look for them and our our FastDates.com Calendar Banner ad on the SpeedTV website at http;//www.SpeedTV.com
"This is a fantastic marketing partnership I am happy to enter in to with SpeedTV.com," said Jim Gianatsis, producer and photographer of the FastDates.com Calendars."We've always enjoyed a great peripheral relationship with SpeedTV, what with their race coverage of the SBK World Superbike Championship, and annual coverage of our big LA Calendar Motorcycle Show on their program American Thunder, as well as working with our same sponsors. Now we've brought it all closer together by having SpeedTV.com marketing both the FastDates.com Calendars and Calendar Phone Images."
"We know that both guys, and even girls enjoy and buy our FastDates.com Calendars. SpeedTV.com recognizes this as both a good revenue source for them, while it also provides even more exciting content on their website to help pull and keep even more visitors on their website to find out more about all their great motorsports programming. And maybe some day soon, we just might see the "Making of the FastDates.com Calendars" as a series on SpeedTV."
---
Bayliss in the middle of podium at Silverstone both races flanked by Haga and Toseland.

SBKCorona Extra Superbike World Championship, Silverstone Round 5
Troy Baylis and Ducati
Make it Seven Wins in a Row At Silverstone
Silverstone (UK), Sunday 28 May: Troy Bayliss (Ducati Xerox) made it seven wins on the run in the European Round of the World Superbike Championship at Silverstone with his third successive double victory this season. With his closest rival Troy Corser (Suzuki) picking up a DNF and a sixth place, the 37 year-old Australian now has a lead of 76 points in the championship with seven rounds still remaining. Japan's Noriyuki Haga and Britain's James Toseland both offered stiff opposition to today and the Yamaha and the Honda rider twice finished behind the Australian to make up identical podiums.
"In 2002 I was lucky enough to win six in a row and I was thinking about that before this weekend but on Friday and Saturday I was throwing myself down the road getting sorer and sorer and I thought it was maybe a good time just to get some points, but racing changes your view of things," commented Troy. "I saw Corser crash in the first race and so I decided to make the most of the situation and not give in to Nori today. I really fought hard for the wins and that makes a good difference in the points for me against Corser. After the first race we tried a softer tyre and changed the suspension a bit, my main man Ernesto Marinelli did a great job and I could ride the bike half-a-second faster in the race. I feel sure that if we had gone with the same tyre it would have been much harder so a big thanks to him and all the guys in the team. Now we go on to Misano, where my 999's gone pretty well in testing, so I'm confident for that race as well."
Silverstone Preview
Prestegious Track Hosts The First of Two British Engangements for SBK
Silverstone, Wednesday 24 May 2006 The humble beginnings of Silverstone, a former airfield, belie its current globally recognised status. Britain's F1 track is now a firm favourite on the SBK calendar, originally hosting the global SBK series over its full layout in 2002 and most recently in its shorter, but more intense, National layout, used for the first time in 2005. The 3.561km circuit features a plethora of challenges, with the slow corners of the Brooklands and Luffield complexes ensuring that any advantages for the absolutely fastest machines on the straights can be made up during braking, delivering close battles throughout the field.

NOT ONE BUT TWO CHANCES TO MEET THE STARS The second open paddock of the season will take place at Silverstone, and to give the public the maximum chance of meeting their favourite riders, and getting a treasured autograph along the way, there will be two open paddock sessions, one on Thursday 25th May (from 2pm) and one on Saturday 27th May (from 12.30pm to 12.45pm). On Thursday, in anticipation of the forthcoming World Cup football competition, key World Superbike riders will also don their national colours for the 'Silverstone World Cup'. This crowd-pleasing contest is a 'beat the keeper' penalty competition, against the clock. The 'Silverstone World Cup' will take place in the middle of the circuit, close to the paddock.

Alex Barros

SBK STARS SET TO DAZZLE AT SILVERSTONE For the majority of the SBK stars about to descend on Silverstone there is one clear mission in mind. Beat the championship leader Troy Bayliss (Ducati Xerox), and – in all probability – score both wins in the process. Bayliss has been in stunning form of late, winning the last five races on the bounce, but his rivals will take even more heart from the fact that he has never ridden on the current layout, while in World Superbike trim. Chasing Bayliss is 2005 champion Troy Corser (Alstare Suzuki Corona Extra), with British favourite James Toseland (Winston Ten Kate Honda CBR1000RR) in third. Toseland and his old Ducati factory team-mate Regis Laconi shared Silverstone wins last year, yet each runs a four-cylinder machine at present. Such is the multi-rider competitiveness behind the consistent Bayliss and Corser that Toseland leads Alex Barros (Klaffi Honda) and Noriyuki Haga (Team Italia Yamaha) by only two and four points respectively. Barros is looking for his first SBK win, while Haga is looking for his first win in 2006. Currently Bayliss has five victories, Corser two and Toseland one.
PITT HEADS UP A SCRUM OF MID-SEASON TALENT Andrew Pitt (Team Italia Yamaha), the 2001 World Supersport champion, lies sixth in the championship currently, partly thanks to his first career World Superbike podium at Qatar, but mostly due to an impressive level of front running consistency, whatever his final race positions. In overall seventh place Lorenzo Lanzi (Ducati Xerox) has shown flashes of the sheer brilliance we saw at the tail end of 2005, and his double podium placing at Valencia, in round four, demonstrate that he still has the ability to run at the front when all the pieces mesh together. Thus far the most consistent, and highest scoring private rider is former MotoGP runner Roberto Rolfo (Ducati SC Caracchi). Almost crowned champion in the 250 GP class in 2003, Rolfo has powered his booming vee-twin to a personal best of fifth in Australia race one, and for him Silverstone will be another new experience. A super-talented top ten currently hosts Norick Abe (Yamaha Motor France) in ninth place, with the top Kawasaki runner Fonsi Nieto (PSG-1 Kawasaki) only three points behind Abe.

MIDFIELD MAESTROS READY TO MOVE ON UP Such has been the increased level of talent and equipment in World Superbike this season that many big names still reside outside the top ten places overall. One exceptionally good, or unexpectedly bad, meeting for any rider outside the cadre of current winners, and a multitude of places can be gained or lost. From 11th to 15th in the current championship demonstrates this point perfectly. Michel Fabrizio (DFX Treme Honda), Ruben Xaus (Sterilgarda Berik Ducati), Chris Walker (PSG-1 Kawasaki), Regis Laconi (PSG-1 Kawasaki) and Karl Muggeridge (Winston Honda Ten Kate) are currently, after eight individual races, separated by only six points. For Walker, Silverstone is a home race, and with huge local support, he will be going all out to turn the Kawasaki's obvious potential into a solid gold podium result.

YUKIO GOES 'HOME' AS FOGGY PETRONAS BOYS MAKE A SHORT JOURNEY Yukio Kagayama (Alstare Suzuki Corona Extra), currently in an artificially low 16th place overall, enjoys any race in the UK, having been a leading runner in the British series before his move up to World Superbike. For the Foggy Petronas squad, based in Burton-Upon-Trent, Silverstone is a short cross-country hop away, and the tight nature of some parts of the track will be good news for Steve Martin and Craig Jones. Local boy Jones will have his first chance to impress in front of his home crowd, and after many years of UK competition, knows all the intimate secrets of the Silverstone track. British fans, robbed of the chance to see Pierfrancesco Chili on track, due to injury, will nonetheless be able to get their programmes signed by the most experienced rider in SBK in the pre-race autograph sessions. Ebullient Italian Gianluca Nannelli once more replaces Chili, while former WSS rider Josh Brookes takes over the Bertocchi Kawasaki ride vacated by Franco Battaini.

WORLD SUPERSPORT CHAMPIONSHIP Until the previous Monza round, 2005 champion Sebastien Charpentier (Winston Ten Kate Honda) was in danger of providing a virtual whitewash in this normally highly competitive class - but it was not to be in Italy. Third for Charpentier, after a jump-start penalty and a further excursion up an escape road, seemingly left the way open for his biggest challenger so far, Yamaha Motor Germany rider Kevin Curtain. A technical failure for his machine, however, finally left the way open for two of a new breed of rock-hard youthful Supersport talents, Yoann Tiberio (Megabike Honda) and Robbin Harms (Stiggy Motorsports Honda).
Tiberio's win, in only his fourth World Supersport race, ignited the championship's profile all over again, and with Harms second the immediate battle for second is a fascinating prospect for Silverstone.
There are several other potential Silverstone podium finishers. Kenan Sofuoglu (Winston Ten Kate Honda) and Curtain's fellow Yamaha rider Broc Parkes are two obvious candidates, plus of course the immense Supersport talent that is Katsuaki Fujiwara (Megabike Honda). Once more Scottish rider Stuart Easton will ride the Ducati SC Caracchi machine, after an impressive sixth place at Monza. British WSS series regular, Tom Tunstall (Hardinge Ice Valley Honda) will also be looking to Silverstone as his first real chance for a ride into the very top echelons.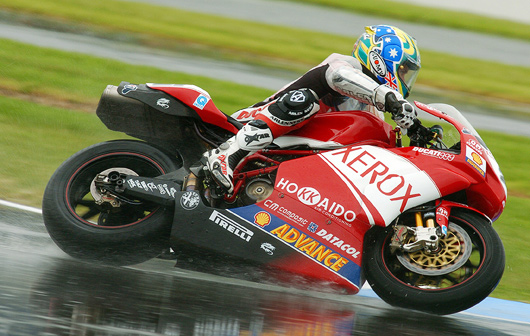 Bayliss gets wet in practice
Practice In The Wet
Troy Bayliss headed into into SuperPole with provisional pole position after a very wet second qualifying session at Silverstone on Saturday morning. From the weather conditions today you wouldn't know that we are in a country were drought orders are being handed out due to the severe water shortage. The rain is continuous and the conditions are more suited to powerboat racing than motorbike racing.
Bayliss' fastest lap was set in yesterdays qualifying session which was run in damp conditions. Bayliss crashed during the first session and was forced to use his second bike. He had another crash which looked to be the end of his run but the team had done a rapid fix on his number one machine and he was able to go out again and set the fastest lap. He won't have an easy time of it as breathing down his neck in second place is his main rival Troy Corser on the Alstare Suzuki. In third place is ex MotoGP rider Fonsi Nieto, in his best qualifying performance so far. Fourth is Nori Haga who is followed by another of yesterday's fallers, James Toseland. Andrew Pitt on the second Yamaha Italia R1 rounds off the provisional second row.
Mention must go to wildcard entry and British Superbike regular Tommy Hill who finished up in 12th place on the Virgin Yamaha machine. With the forecast for Sunday's races being dry but cloudy with some sunshine the teams will be working on a wet weather setup for superpole but probably dry setup for tomorrows races. This creates problems as we haven't had a dry session this weekend so it will be very difficult to get a good setup with only tomorrow mornings free practise in which to do so, assuming that it does stay dry!
A Wet Suprise as Wildcard Rider Tommy Hill takes Super Pole
Tommy Hill on the Virgin Yamaha R1 starts tomorrows races on pole position after a powerful performance in this afternoons wet superpole session. The Englishman, who normally competes in the British superbike championship, fought off a strong challenge from Troy Bayliss to clinch pole with a time of 1'38.001. He actually crashed on his final lap and revealed that it was probably for the best. "I couldn't see my pit board so I was just racing round, if I hadn't have crashed I would probably have just kept going round."
When Superpole is run under wet conditions the top 16 riders have 50 minutes in which to complete no more than 12 laps. If they exceed their maximum they drop their fastest lap for each lap they are over their limit of 12. If Hill hadn't of crashed and carried on he wouldn't be on pole. "I absolutely shocked to be here to be honest," said Hill. "These are all guys that I look up to and to be amongst them is amazing, it hasn't sunk in yet. Maybe I'll realise when I get on the grid tomorrow."
Troy Bayliss wasn't going to let Hill have an easy time of it. The ex-champion, despite crashing three times so far this weekend, was throwing his Xerox Ducati around in an attempt to claim pole on a very wet track. He
got to the top of the timesheets briefly but couldn't respond when Hill set his fastest lap. "To be honest I made a mistake," said Bayliss. "I still had one flying lap left but I came in and lost it. The team had made a change to the bike and I wasn't 100% happy and after my three crashes I just came in even though I was supposed to sty out. I feel pretty knocked about at the moment, I'm going to have an early night and I'll be fine for tomorrow. I don't know about the other guys, but I'd prefer a dry race tomorrow." Third place was taken by Chris Walker, on the PSG-1 Kawasaki, in front of his home crowd. The popular Englishman, who comes from Nottingham which is not far away, left it to his penultimate lap to set his fastest. He had been
out of the seat and sideways numerous times throughout the session but he managed to hold it all together and produced a great lap. "That was a really tough session," said Walker. "It was even slippier at the end than it was at the beginning. I'm hoping to have a good dry setting for tomorrow but I've got nothing to work from so we'll have to see."
The front row is rounded off by Nori Haga on the Yamaha Italia R1. Haga was another rider who found himself out of the seat on some corners. He muscled his bike around and was only knocked off third place in the dying minutes of the session by Walker.
The second row is made up of Michel Fabrizio, Alex Barros, Ruben Xaus and Karl Muggeridge. Fabrizio on the DFX Treme Honda has been getting better as the meeting progresses. He is being tutored by his team mate Frankie Chili, who although unable to ride is with the team and at the same time receiving physio from the Clinica Mobile to try and get fit enough to race again. Alex Barros had a good session even though, like many riders, he found his machine stepping sideways a lot and sliding around in the wet conditions. Ruben Xaus made the best of the conditions to qualify his Ducati in 7th place and Karl Muggeridge finishes off the second row.
Defending champion Troy Corser had his worst qualifying session of the season finishing in 10th place. The 'King of Superpole' couldn't make the most of his Suzuki and finds himself on the third row of the grid.
His team mate Yukio Kagayama crashed out and was stretchered off in obvious pain with an injury to either his shoulder or wrist. Hopefully he'll be fit to race as his times looked promising.
The exciting Bayliss / Haga duel for the race win highlighted both races at Silverstone.
Bayliss Takes Race One. Corser Retires after Turn One Crash and Restart
Sunday's first race was red flagged after a multiple pile up at the first corner and a nasty crash involving Craig Jones later in the lap. The first corner crash was caused when Troy Corser high-sided off his Alstare Corona Suzuki. In the ensuing melee Kagayama, Barros, Foret and Nieto were taken out and a number of riders had to take to the run off areas to avoid being caught up in the accident. Barros spectacularly avoided a burning machine by jumping over it as it came hurtling towards him.
Craig Jones had a big accident with his Foggy Petronas being totalled in the process. The Englishman took a knock on the head and despite his intentions he was taken off the grid as he was seeing double. At the restart Nori Haga got the holeshot closely followed by Troy Bayliss, Chris Walker and Ruben Xaus. Bayliss found himself unable to get past Haga and came under attack from a rejuvenated Ruben Xaus. Xaus passed Bayliss on lap 6 and took off after Haga. It looked as if Bayliss might have to settle for third but the Australian dug deep and closed back up to Xaus, passing him on the 13th lap. He then caught up to Haga and made a move on him on the 18th lap. Haga wasn't having any of it and passed him straight back. With just 3 laps to go Haga got past Bayliss again but Troy caught him back in the infield section of the circuit and held off any further challenge to take the win.
"I nearly let Haga have that race", said Bayliss. "I knew Corser was out and I had some good points from this race, but with three laps to go I saw the crowd and decided that I was going to give it a go. I got past him and realised I had an advantage so I ran to the flag. To be honest I prefer the old circuit better. I've raced both and this new layout doesn't really flow. I might make a few minor changes for race two but nothing too much. My biggest problem in the race was that a big bug hit my visor and I didn't want to use the tear off just then, so I had to ride with that smeared all over it for five laps. It wasn't pretty from the inside! Nori put his knee in the mud at one point and that kicked up some muck at me as well."
Haga ran a good race on his Yamaha Italia R1 and fought as hard as he could, but when Bayliss made his move there was nothing the Japanese rider could do and had to settle for second place."I really enjoyed that race, I'm not disappointed at all by the result," said Haga. "Because of the weather we've had in all the previous sessions I've not got a good setup for the dry."
Third place eventually went to James Toseland on the Winston Ten Kate Honda. The Englishman had started from 14th place and was up to 7th place by the end of lap one. He then proceeded to chase down Chris Walker and set his sights on third place runner Ruben Xaus. With the laps ticking down Toseland finally caught Xaus on the 21st lap. He was closing on second place but ran out of time.
"If I'd qualified better then the result might have been different", said Toseland. "I was catching the front two and remembered the outcome at Qatar (1st and 2nd place runners Kagayama and Haga took each other out) and thought it could happen again. I'm happy to be on the podium, especially here, but I wanted the win. I'll try in the second race but being so far back on the grid doesn't help.
Another rider having to start further down the grid than normal is Troy Corser. Corser, who caused the first corner crash at the original start, has to start from 10th after traction problems in superpole. The Australian dropped his Suzuki at the chicane on the second lap. He rejoined at the back of the pack but retired on lap 8 as a result of the damage sustained by his bike.
Ruben Xaus had a great race. The Spaniard had looked very threatening and it looked as if he might be able to get to the front but he was caught by Bayliss and then Toseland. He maintained fourth place and will be very happy with that result. He broke his leg at the start of the season in a motocross accident, now that's healed we have the old Xaus back. Haga's team mate Andrew Pitt had determined ride which saw him move up from 11th to finish fifth. The Yamaha rider got past Chris Walker on the 11th lap and held the position until the chequered flag.
Chris Walker on the PSG-1 Kawasaki was determined to do well in front of his home crowd and running in third at the start it looked as if he would succeed but he started to drop back, probably a result of lack of a good dry setup, and eventually found himself in sixth place.
Alex Barros had another poor start dropping back to 17th from sixth on the grid. The ex MotoGP rider then fought his way back up to final finish ninth. If the Brazilian can sort his starts out he'll be a podium contender every time but he seems unable to get to grips with the Honda, possibly as it has no traction control.
Pole sitter Tommy Hill finished in 12th place after a poor start saw him drop back to 10th place on the first lap. The wildcard rider battled with Kagayama, Abe and finally Barros but was unable to hold them off. A good result for the youngster and the team will be happy. A disappointing race one for the Foggy Petronas team at their home round. With Craig Jones out due to his accident all their hopes rested on Steve Martin. However his bike packed up on the 19th lap and he was forced to park it.
James Toseland posted excellent rides from behind both races for 3rds on the Teb Kate Honda.
Race 2: Bayliss does it again. Seven in a row for the Wizard of Oz.
The pace at the start of race two was franticand right on lap record pace from the green light with absolutely no quarter given. The lead was taken initially by Chris Walker and he led for the first couple of laps. On lap three Haga passed Bayliss and the charged to the front past Walker. On the sixth lap Bayliss set a blistering pace and threw his Ducati past Walker and then Haga. Haga wasn't going to give up and both riders were holding nothing back and began to pull away from the following group of riders. Haga made a move on Bayliss on the 16th lap but The Ducati rider passed him back on the next lap and gradually broke Haga's tow eventually finishing just over 1.5 seconds ahead of the Japanese rider.
"I went with a slightly softer rear tyre in this race", said Bayliss. "It was a bit of a gamble as it was the same one that I used in Philip Island and that went pear shaped for me. The choice worked for me though as I was able to run about half a second quicker per lap than I could in race one. The team also made a slight change to my suspension setting but they're a great bunch and I trust them."

"I was thinking about the seven wins in a row before I got here. I did six in a row in 2002 and it was on my mind. Then I go and have three crashes! Anything can happen in racing and after I saw Troy crash in race one I knew I had a points cushion. I'm confident for the next round in Misano but if it comes to it I'll take points."
Nori Haga was happy with his second place finish. "I am very happy with the podium and I enjoyed the race a lot. The pace in the second race was very fast, I'd changed some settings on my suspension for the race and it worked well. "I can beat Troy at Misano, we tested there earlier and I know I can go well
there. I'll keep pushing."
The battle for third place behind the two leaders was even more frantic with Walker, Toseland, Pitt and Corser joined later in the race by Alex Barros. Walker had tried everything to keep Bayliss behind him but once the Ducati rider was past he tried to consolidate third place. He had defending champion Troy Corser immediately behind him as well as Andrew Pitt and they were soon joined by a charging James Toseland.
Toseland passed Corser on Lap 10 to take fourth place and two laps later he caught his fellow countryman Chris Walker for third place. He then broke away from the others and tried to close up to the leaders but he was unable to close up to them eventually finishing 12 seconds behind Haga. Pitt could do nothing about Toseland and maintained a gap of around half a second for the remained of the race.
Meantime Alex Barros had joined the back of this chasing pack and started to make up places. He was using his number two machine after his number one bike had been totalled in the first corner crash in race one. He passed first Troy Corser and then Chris Walker. It looked as if he might catch Pitt and possibly Toseland but in the end he couldn't get anymore out of his Klaffi Honda. "It was rather difficult for me here because everything was new and I only had one hour to get a dry setup. After the first race we changed my rear suspension and things went better."
Troy Corser at least managed to salvage some points in race two after his DNF in race one. The Alstare Corona Suzuki rider was in the pack fighting for third place but started to drop back. He fell back into eighth place but with three laps left he put on a surge that saw him make up two places eventually finishing sixth and limiting the points damage to Bayliss. Ruben Xaus came home in seventh place, not quite able to replicate his performance from race one. He had caught both Walker and Corser but lost out to the champion after his late surge in the closing laps.
Another disappointing race completed a disappointing weekend for the Foggy Petronas team. Craig Jones didn't start following his crash in race one and Steve Martin retired on lap nine after his engine overheated. It's not easy for the team as they know that they are giving away a huge amount of horsepower to the other teams but with their main sponsor Petronas pulling out at the end of the year it's not worth investing any money until they know what's going to happen.
Noricke Abe (88) holds off pole sitter Tommy Hill (81).

Tommy Hill finished in 12th place on the Virgin Mobile Yamaha. The English wildcard should be very proud of his performance, taking two 12th places and also superpole. We had two good races at Silverstone with Troy Bayliss proving yet again that he is the man to beat. Corser would rather forget the weekend but at
least he managed to grab 10 points from the second race. That still means that Bayliss walks away 40 points better off putting him 76 points ahead in the championship.
Nori Haga moved up to third above James Toseland after his two second place finishes. As always Haga is a delight to watch, he makes up his own racing lines and will overtake up the inside or round the outside in places that it's supposed to be impossible to do so. Long may it continue.
The championship now moves onto Misano, for the San Marino round on the Italian Riviera, in a month's time. All of the riders have tested there this year so should have a good setup already. Ducati are looking forward to it as it is their home round and they are determined to do well. However Troy
Corser will be looking for revenge and wants to close the point's difference to Bayliss. As he has shown this weekend all it takes is one DNF to make all the difference.
Round: 5 - United Kingdom


Circuit: Silverstone, Circuit Length: 3619
Lap Record: 1' 26.299 (Troy Bayliss, 2006)
Fastest Lap Ever: 1' 26.299 (Troy Bayliss, 2006)


Superbike Race One:

28 Laps
Pos. Rider Manufacturer Nat. Total Time
1 T. Bayliss Ducati AUS 40' 49.894
2 N. Haga Yamaha JPN +0.890
3 J. Toseland Honda GBR +1.705
4 R. Xaus Ducati ESP +8.285
5 A. Pitt Yamaha AUS +12.303
6 C. Walker Kawasaki GBR +23.716
7 R. Laconi Kawasaki FRA +25.483
8 K. Muggeridge Honda AUS +26.049
9 A. Barros Honda BRA +29.650
10 N. Abe Yamaha JPN +32.208
11 F. Nieto Kawasaki ESP +39.607
12 T. Hill Yamaha GBR +41.550
13 L. Lanzi Ducati ITA +41.935
14 Y. Kagayama Suzuki JPN +50.385
15 G. Nannelli Honda ITA +52.726

Superbike Race Two: 28 Laps
Pos. Rider Manufacturer Nat. Total Time
1 T. Bayliss Ducati AUS 40' 42.003
2 N. Haga Yamaha JPN +1.585
3 J. Toseland Honda GBR +12.058
4 A. Pitt Yamaha AUS +14.561
5 A. Barros Honda BRA +16.826
6 T. Corser Suzuki AUS +21.230
7 R. Xaus Ducati ESP +22.056
8 C. Walker Kawasaki GBR +22.549
9 K. Muggeridge Honda AUS +22.708
10 F. Nieto Kawasaki ESP +34.025
11 N. Abe Yamaha JPN +34.739
12 T. Hill Yamaha GBR +35.112
13 Y. Kagayama Suzuki JPN +35.518
14 R. Laconi Kawasaki FRA +36.322
15 M. Fabrizio Honda ITA +47.850

Fastest Race Lap:
1 T. Bayliss Ducati AUS 1' 26.299
Championship standings WSB


Superbike Rider Manufacturer Points
1 Troy Bayliss Ducati AUS 225
2 Troy Corser Suzuki AUS 149
3 Noriyuki Haga Yamaha JPN 133
4 James Toseland Honda GBR 129
5 Alex Barros Honda BRA 113
6 Andrew Pitt Yamaha AUS 103
7 Lorenzo Lanzi Ducati ITA 62
8 Ruben Xaus Ducati ESP 56
9 Norick Abe Yamaha JPN 51
10 Chris Walker Kawasaki GBR 51
11 Fonsi Nieto Kawasaki ESP 48
12 Roberto Rolfo Ducati ITA 46
13 Karl Muggeridge Honda AUS 45
14 Regis Laconi Kawasaki FRA 42
15 Michel Fabrizio Honda ITA 37
17 Shinichi Nakatomi Yamaha JPN 18
23 Sebastien Gimbert Yamaha FRA 7
Supersport 600cc Race: 28 Laps
Pos. Rider Manufacturer Nat. Total Time
1 S. Charpentier Honda FRA 41' 54.640
2 B. Parkes Yamaha AUS +2.802
3 K. Curtain Yamaha AUS +6.767
4 P. Riba Kawasaki ESP +17.116
5 R. Harms Honda DNK +26.102
6 M. Roccoli Yamaha ITA +27.097
7 X. Fores Yamaha ESP +27.492
8 M. Lagrive Honda FRA +27.492
9 J. Stigefelt Honda SWE +29.073
10 K. Fujiwara Honda JPN +41.265
11 D. Checa Yamaha ESP +41.615
12 M. Berger Kawasaki FRA +43.602
13 K. Andersen Suzuki NOR +44.079
14 Y. Tibero Honda FRA +47.538
15 S. Easton Ducati GBR +49.619
World Supersport Round 5 of 12
CHARPENTIER CONTINUES HONDA'S 100% WINNING RECORD
Silverstone GB, May 28th - Sebastien Charpentier (Winston Ten Kate Honda CBR600RR) scored his fourth win in five races this season, to extend his championship lead to 40 points. His start-to-finish win came after a period of pressure from Yamaha riders Kevin Curtain and Broc Parkes, but Charpentier was a clear winner by 2.8 seconds in the final analysis, having started from pole and led every single lap.
Katsuaki Fujiwara (Megabike Honda CBR600RR) was the next best supported Honda rider home, in eighth place, despite re-breaking a bone in his already injured hand. His team-mate Yoann Tiberio (Megabike Honda CBR600RR), the Monza race winner, was down in 14th, after experiencing tyre choice problems mid-race, dropping from the top six position to the second last point scorer.
Charpentier's team-mate Kenan Sofuoglu (Winston Ten Kate Honda CBR600RR) was only 20th overall, having started from a lowly 18th after a difficult first day in qualifying, which proved to be the only dry one. All the riders suffered from a lack of dry testing time, such was the pre-raceday weather. Raceday itself dawned dry, if windy.
Charpentier knew that he had been in a tough race, but his will to win saw him overcome the lack of testing time, and some tough competition at periods in the race.
"It was not an easy race for sure, even if it looked that way," said Charpentier after his latest triumph. "It was hard because this is a very bumpy, short track, and very physical. So I am happy because yesterday it was difficult to practice, because there was so much rain. It turned out that the bike was not bad at all and for the championship I got more good points, so thanks to Ten Kate and Honda."
Fujiwara had to grin and bear the pain throughout the race, which was delayed due to a crash in the first Superbike event.
"I have great pain in the hand that I broke in Qatar at the beginning of the season," affirmed Fujiwara. "On Friday, during practice, I crashed and broke another little part of the same hand, and so Silverstone was a really difficult race for me. I made the best of it but the pain was very big. I hope to arrive in the best condition for the Misano race
---

Can you beat this? Mike Witte from Minnesotta won the Sportbike Class at the 2005 Show and got to hang with our beautiful Calendar Kittens thanks to his Aprilia RS250 chassis powered by a Suzuki RG500 Gamma.

Preview: 2006 LA Calendar Motorcycle Show Weekend July 15-16th

$70,000 Purse at America's Premier Street Bike Weekend
Road Bike Metric Midway Features Sportbikes and Metric Cruisers
The 15th annual Los Angeles Calendar Motorcycle Show Weekend July 15-16th 2006 at the Queen Mary Event Park in Long Beach / Los Angeles, continues its extraordinary growth and success having become the biggest Custom and Performance Streetbike Show in America and possibly the World focused on the custom, cruiser and high performance sport / streetbike markets. The Calendar Bike Show Weekend features one of the world's top bike show contests with one of the biggest purses ever.
Many of the world's top Pro and Amateur Builder street bike builders will be on hand to compete in the Performance Machine Calendar Show Bike Building Championship with a record breaking purse of our $70,000 in cash and awards. This year's Show Contest features 3 new classes including Street Chopper, Bar Hopper, plus the new RoadBike Magazine Metric Class located in the exciting new Roadbike Metric Midway featuring Japanese Cruisers along with classes for European and Japanese Sportbikes. There will be a total of 10 Calendar Bike Building Championship Classes including the premier Radical Pro Builder Class sponsored by American Iron magazine with a $5,000 cash purse up for grabs, plus the coveted Performance Machine Best of Show Trophy.
Other Championship Classes feature contingency sponsorships by Jardine, Vance & Hines, Havoc Industries, American Iron and Iron Works magazines with winners receiving complete exhaust systems of their choice, magazine subscriptions, and other many other awards totaling $70,000. Not the least of which is the $5,000 product award for Best Performance Machine Equipped Bike at the show from the title sponsor. Many of the class sponsors will be constructing unique one off trophies for 1st place, and in most other classes the Iron & Lace Calendar sponsor's famous Mikuni Carburetor Desk Set awards will go out for 1st in each class, with 2nd and 3rd receiving the Show's Engraved Liquor Flasks for the most unique and coveted awards from America's premier Bike show.
And perhaps most exciting of all, selected bikes form the Calendar Bike Building Championship will be invited by producer Jim Gianatsis to have their motorcycles photographed and featured in the next FastDates.com's Iron & Lace Custom Bikes & Centerfold Models, and SBK Fast Dates Racebike Pinup and Swimsuit Model Calendars sponsored by Mikuni, Performance Machine and Jardine Performance. Many of the world's premier custom bike builders including Jesse Rooke, Harold Pontarelli, Russell Mitchell and Dreamcraft Studios scored their first Bike Show wins and won international media recognition in the Calendars and at the Calendar Motorcycle show as their springboard to fame and fortune.
Spectator attendance reaches close to 20,000 hard core motorcycle enthusiasts at the exciting 2-day weekend. Exhibitors include 195 major motorcycle and parts manufacturers, with selected product and apparel venders added into the mix to keep it fun for the entire family. Spectators have a chance to meet top celebrity custom bike builders and attend free Iron & Lace Calendar Bike Builder Seminars with America's top celebrity Iron & Lace Calendar builders including stars of the Build or Bust and Biker Buildoff TV shows Russell Mitchell of Exile, Jesse Rooke, Roland Sands, Mike Stafford of MGS Customs, Harold Pontarelli and Joe Takai of Mercury Customs. All weekend long you can watch or enter your own bike in the exciting Jardine World Record Horsepower Dyno Shoot Out.
A new feature at the Show this year will be the Calendar Motorcycle Show Auction which will take place late on Saturday afternoon. Top builders will have a chance to put their latest creations on the block with a Reseve Price, or move out an older custom or show bike to the best availble bid. With Los Angeles being home to the most affluent bike owners in America, the Calendar Motorcycle Show Auction is certain to pull some incredible bikes and bidders and will continue to grow in years to come.
All weekend long entertainment includes 2-Day Musical Festival showcasing top sexy rockin' girl bands and singers including the Lead Zeppelin tribute band Zeparella, beautiful blues rocker Jesse Payo. The exciting Purrfect Angelz will be performing their exciting stage shows both days, including three different 1-hour Shows on Saturday featuring their USO performance for our troops in the Middle East.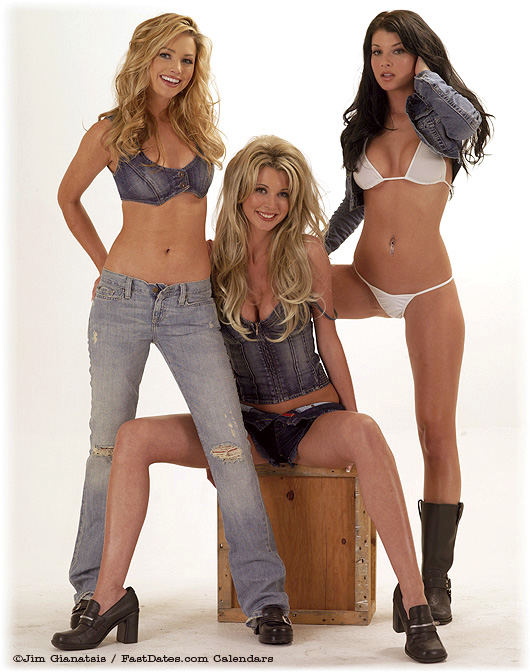 Meet the new new 2007 FastDates.com Calendar Kittens including Playboy Playamte Tamara Witmer, Irish Supermodel / SBK Fast Dates umbrella girl Gemma Gleeson and Cora Skinner
And don't forget the world premier of the new 2007 FastDates.com Motorcycle Pinup Calendars with the beautiful Calendar Kittens in attendance including Playboy Playamte Tamara Witmer, Irish Supermodel / SBK Fast Dates umbrella girl Gemma Gleeson and Cora Skinner. There will also be a Calendar Girl Model Search Pageant with cash prizes both days. Bike Show admission includes complimentary admission to the historic Queen Mary ocean liner, and the Saturday Night Calendar Bike Builder's Party featuring the rock band Reckless Driver with Mary Falls. For additional information visit the Calendar Bike Show.
The LA Calendar Motorcycle Show is Sponsored by Performance Machine, Jardine Performance, American Iron American V-Twin and RoadBike Metric Cruiser magazine, The Los Angeles Times / ReCycler.com / Cycle Buys, Speed TV's American Thunder, Trader Publications / Cycle Trader, BikerNet.com, Quick Throttle and Connection magazines, the FastDates.com Calendars.
Fast Dates Calendar Motorcycle Roadracing News. Complete coverage of the SBK World Superbike, AMA National Superbike and MotoGP World Championship. Superbike, SBK, FIM, AMA, American Superbike, superbike planet, American Roadracing, sportbike, grand prix, MotoGP, race, racing, news, superbike news, sport bike, motoGP news, photography coverage, photos, pictures, Fast Dates Calendar and Umbrella Girls. Racing, road race, track, motorcycle, news, results, girls, models, Mat Aladdin, Max Biaggi, Valentino Rossi, Troy Baylis, Ben and Eric Bostrom, James Toseland, Chris Vermeulen, Maria Sharapova, Kristen Bell, Regis Laconi, Loris Capirossi, Troy Bayliss, Troy Corser, Noriyuki Haga. Ducati 999 Monster Multistrada, Yamaha R6 R1, Honda CBR600RR CBR1000RR, Kawasaki ZX6 ZX6RR ZX10, Suzuki GSXR600 GSXR750 GSXR1000, Aprilia Mille, MZ Agusta F4 Brutale. Los Angeles Calendar Motorcycle Show.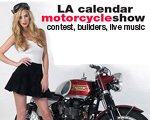 World's Richest Bike Contest includes Sportbikes and a
$70,000 Purse! Win Exhaust Systems from Vance & Hines, compete in the Jardine World record Horsepower Dyno Shootout



Fast Dates Racebike
& Garage Girls Calendars
Click to Order Now!



Ducati Preparing for
new generation
1200cc Superbike in 2008
Its no secret that Ducati has been lobbying the FIM sanctioning body and promotor FGSport for a capacity increase in World Superbike beginnig in 2008. They'ld like to see the V-twin capacity go up to 1200cc while the In-line 4s remain at l000cc.
With Troy Bayliss leading this year's World Superbike Championship on a 1000cc Ducati over reigning champ Troy Corser's 1000cc Suzuki, there obviouly isn't the need for a rule change at this point. And the fact Gregorio LaVilla is dominating the BSB Superbike Championship on a Ducati as well, while Ben Spies is leading the AMA Superbike Championship in America, pretty much confirms the 1000cc V-twins and inline 4's are very evenly matched and it is the riders who are making the difference (Maybe its Honda, Kawasaki and Yamaha who should be lobbying for a capacity increase over the Suzuki GSXR and Ducati 999 which are beating them!)
For Ducati, they feel the capacity increase to 1200cc for their trademark Testastretta Superbike is a necessity to keep up with the Japanese in the horsepower wars in the Showroom for customer sales. It doesn't matter that they have their limited production inline 4 MotoGP derived Desmosedici RR waiting in the wings, capable of producing some 240hp in race trim and beating anything the Japanes can produce for the street. (Note: Ducati will have their world premier of the new limited street production Desmosedici on their Ducati.com website on June 1st).
For Ducati it's a tradition to win races with their trademark desmo V-twin, and they want to continue to do so well into the future whithout having to resort to the Desmosedici.
As the owner of a modified Ducati 999R Testastretta myself, I can attest to the fact this detuned production superbike bike already has more power than I've ever be able to use on the street or track. And my buddies who ride Jpanese 1000cc superbikes are no quicker, nor can they use all the power at their disposal with their Japanese 4s in our canyon riding or on the track.
For me, I'd like see the Ducati keep their V-Twin Superbike at 1000cc. If their factory Corse Superbikes are making well over 200hp, Ducati still has lots of room to increase power from the 150hp on their showroom production 999R up to 165-170hp to keep it on par with the 165hp Japanaese street superbikes.
If and when Ducati does need to go faster in World Superbike, there's still a few tricks inside the MotoGP Desmosedici that can be passed over to the top of the line 999R.
What I'd like to see as a Ducati enthusiast and owner, is a new 4th generation Superbike model that incorporates the more maneuverable handling, good looks and easy serviceability of the older generation 916-998 models, together with the better rider fit and comfort of the current 999 generation superbike. And the next generation bike needs to be 30 lbs lighter on the showroom floor. If World Superbikes can weightin at just 362lbs with starters, battery and ballast, I can't see how a set of lights adds 60lbs to their 999 street bike. If Suzuki can build a lightweight GSXR1000, than Ducati should be able too as well. - Jim Gianatsis
Race Teams Preview
- Silverstone -
TV COVERAGE.
Eurosport 2 (Europe): Saturday 27 May, 1900 Superpole (highlights); Sunday 28 May, 1300 Race 1 (live), 1630 Race 2 (live). British Eurosport (UK): 1730 Superpole (as live); Sunday 28 May, 2015 Race 1 + Race 2 (delayed). ITV (UK): Sunday 28 May, TBA Race 1 (highlights), 1515 Race 2 (live). La7 (Italy): Sunday 28 May, 1810 Races 1 & 2 (as live).
Silverstine Short Circuit awaitsd Ducati Championship Leader Bayliss and Lanzi
Silverstone (UK), Thursday 25 May: Following the high-speed blast around Monza, the World Superbike Championship passes from the quickest to the slowest track on the championship calendar as the Ducati Xerox Team pairing of Troy Bayliss and Lorenzo Lanzi line up for the fifth round at Silverstone. Last year the Grand Prix circuit used for three editions of World Superbike up until 2004 was replaced by the 3.561 km short track, and the two races saw a double triumph for the Ducati Xerox Team with Regis Laconi and James Toseland taking a win apiece.
The hard-charging Aussie Troy Bayliss last raced at Silverstone in 2002, when he shared the wins on a rain-affected Sunday with his Honda rival Colin Edwards. This time round Troy is on a winning streak of five consecutive races and he aims to further increase his points lead this weekend.
"For me Silverstone is similar to Monza because I always seem to get good results there," declared Troy. "In BSB I was always up at the front or winning, and I remember that day back in 2002 when I won one race and had two crashes. Anything can happen at Silverstone! It's a different circuit now but it's still got a few corners I remember. I know we can go well here because we had a couple of wins last year!
Monza was probably the most satisfying race of the year for me. We had a few stability problems during the weekend but the guys in the team sorted it out for the race. I think I'm in pretty good shape now, I'm riding well and am confident for this weekend whether it's rainy or sunny."
Lorenzo Lanzi struggled in front of his numerous home fans at Monza, but feels confident he can score a couple of good results at Silverstone.
"I know that things didn't go too well at Monza, but I am approaching Silverstone in the right spirit, like I do about all the other races, confident and calm about it," commented Lorenzo. "Silverstone is a track that I like a lot, even though the faster circuit we used a couple of years ago was much better. The first part of the track is not bad, but I don't really like the final part which is very slow. I have some good memories of Silverstone because I won a round of the European Superstock championship here in 2003."
DUCATI XEROX RIDERS IN STORE AT HARRODS.
Troy Bayliss and Lorenzo Lanzi made a special guest appearance in the famous Harrods department store in Knightsbridge, Central London this morning. In an event organised in collaboration with Ducati Corse's luggage partner Tumi, the two riders were present in the store for a couple of hours before heading off to Silverstone. Troy and Lorenzo were greeted by representatives from Harrods, Tumi and Xerox prior to the store opening and posed for photographs in front of the Harrods shop window where the luggage collection is on display. They were escorted by the store's security guards through Harrods to the Tumi concession in the luggage department to sign autographs and stop for more photographs with fans, customers and employees. Finally the riders extracted lucky names in a prize draw to win a pillion ride on the Ducati Xerox 2-Seater Experience at the Silverstone weekend as well as some items from the Tumi+Ducati luggage collection.
Yamaha Previews
Superbike World Championship: round five - Silverstone 23/5/2006
Circuit: Silverstone
Country: United Kingdom
Track length: 3619m
Opened: 1948
Fastest lap ever: 1:26.679 (Yukio Kagayama, 2005)
Lap record: 1:27.130 (Regis Laconi, 2005)
Last year's winners: Troy Corser (Suzuki) and James Toseland (Ducati)
Britain's Silverstone circuit is the venue for this weekend's fifth round of the 2006 Superbike World Championship.
So far the season has been a case of so near but so far for the Yamaha Motor Italia squad. In the eight races run so far this year, Noriyuki Haga has twice finished on the third step of the podium and never finished lower than fifth place. One DNF (crashing on the final lap while contesting the lead at the first race in Qatar) puts Haga fifth in the championship, although the Japanese star knows he now needs to start winning races if he is to stop the so far dominant Troy Bayliss (Ducati) from running away with the championship.
Silverstone has proved a successful track for Haga in the past. He took a first and second position there in 2004 and gave the still-developing Yamaha YZF-R1 its first ever world superbike podium finish at last year's race. With the R1 now developed into a consistent front runner, the Yamaha Motor Italia squad sees Silverstone as a great opportunity to make their presence felt in the championship.
"I have done well at Silverstone in the past so I am looking forward to racing there again this weekend," says Haga. "The last round at Monza was not so bad. I don't normally get on the podium there so to finish third in race two was a good result for me and the team. Silverstone is a track that we know suits me and the R1. We got our first podium there last year and we should be able to fight with the fastest riders again this year."
Team-mate Andrew Pitt lies one place behind Haga in the championship standings. The Australian has also been very consistent this season and is looking to forget a nightmare outing at the British track last year. Pitt struggled to come to terms with the shorter International layout used for the first time last year and picked up a nasty leg injury during practice.
Despite this, Pitt insists a top three finish is not out of the question this year, commenting: "I was a little disappointed not to be on the podium at Monza, because the improvements we've made to the bike means that this is a realistic target for us at every circuit. Silverstone wasn't the happiest of races for me last year and I'm not a big fan of the shorter circuit we use now. But at the end of the day it's just another race and you go there with the same target as always, which means getting on the podium."
Yamaha Motor France rider Norick Abe arrives in Silverstone in the championship's top ten, despite failing to score in Monza. The Japanese star had a tough weekend in Italy, missing Saturday's practice session and bravely riding but failing to score in the races. Rapidly improving team-mate Shinichi Nakatomi had his best result in Monza with a tenth in race one and will be looking to continue his superbike education at the short and technical British circuit.
In the Supersport World Championship Yamaha Motor Germany's Kevin Curtain will look to get his season back on track after the heartache of retiring through mechanical problems in Monza. The Australian remains second overall in the championship, 31 points behind defending world champion Sebastien Charpentier (Honda).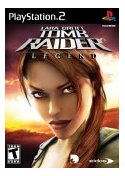 New! Tomb Raider Legend
Click to Order Any
Tom Raider
computer game now
available in all platforms!
Long Way Round
Actor Ewan McGregor & friend Charlie Boorman's incrdible trip around the world on bikes! A must have, it's the best motorcycle movie/story in 30 years! - Since On Any Sunday and Easy Rider
Order our favorite
FastDates.com babe music at low discount prices!
(just click on the CD covers to find out more and to order online)

---
Silverstone WSB
A Race Day to Forget for Reigning Champ Troy Corser
Troy will not look back on today with much affection after failing to score any points in the first race and finishing just sixth in the second. Today dawned fine and the past two days of rain gave way to a mixture of sun and cloud. Disaster struck in the opening lap of race one, when Troy was struck from behind in the very first corner! Luckily the race was red-flagged and Troy was able to get back to the pits and jump onto his spare bike and line up for the restart. But Troy then crashed in the final chicane after just one lap, because of a tyre that was too hard. He remounted and began to chase the field, who were long gone, but after a few laps, and many slides, he had no choice but to retire.
In race two he struggled with throttle response problems, but kept going and ended up sixth. Series leader Troy Bayliss (Ducati) won both races, with Noriyuki Haga (Yamaha) finishing runner-up both times. Briton James Toseland (Honda) kept the podiums symmetrical by taking third on both occasions.

TROY - Race 1: DNF,
Race 2: 6th
"Well that was a bit of an off-day for us, wasn't it? In the first race, I got taken out by another rider and crashed. Lucky for me I wasn't injured and lucky also because the red-flag meant that I could run back to the pits and get my spare bike for the restart. The bike didn't feel the same as my number one bike, though we'd set it up the same way. After one lap, I found out that the tyre was too hard and down I went in the chicane just before the start straight. I managed to get back on and carry on, but by then the pack had long gone. I kept going for a while, but I was having a lot of slides and problems with tyre spin, so I had to pull in."
"In race two, I had a lot of problems with the throttle response. I just couldn't use it normally and it made the bike difficult to ride. I could've pulled in again, but I decided to keep going as best I could and managed to take sixth place. We had a similar problem last year, so we have an idea or two how to try and solve the problem. Hopefully we'll have it all sorted out for the next round in Misano and I'll be able to get back on the podium. - See ya!" Troy
Edouard Michelin Dies in Boating Accident
Tues May 30th- Edouard Michelin, the co-managing partner of the French tire company, drowned May 26 in a boating accident off the coast of western France.
Michelin and a fishing companion were aboard a boat when it sank in still unexplained circumstances.
Michelin joined the tire company in 1985, became a managing partner in 1991 and was appointed Michelin's head June 11, 1999. He also served as chief executive of the tire company's North America subsidiary.
Michelin was founded in 1889 by brothers Edouard and Andre Michelin. Edouard Michelin was the fourth consecutive family member to run the company, taking over the position from his father.
Company officials said managing partner, Michel Rollier, will run the firm, which employs 130,000 people worldwide.
Monterey Classic Bike Auction In Conjunction With US MotoGP
July 20-22nd
offers Free Registeration before June 23rd
Fast Start for MCBA ¹06 With Free Bidder Paddles Until June 23rd.
With another of many innovations to the standard auction model, MCBA
¹06 is encouraging early registration of prospective buyers by waiving registration fees for those who sign on by June 23rd, a savings of $250. In
addition, registration has been streamlined with easy-to-use online forms.
The second annual Monterey Classic Bike Auction takes place July 20-22 atthe Portola Plaza Hotel concurrent with the MotoGP at Laguna Seca. If you can't make it to Monterey for the motoGP weekend you can still bid for the bikes online at the Auction website. Extensive information and registration forms are available at
montereyclassicbikeauction.com
MotoGP confirmed at Mugello until 2011
Gran Premio d'Italia Alice - May 31st 2006
With the Gran Premio d'Italia Alice set to take place at the Mugello circuit this coming weekend, Jean Todt, General Director of Ferrari, and Carmelo Ezpeleta, CEO of Dorna Sports SL, today signed a new contract at Maranello, which will see Mugello host the Gran Premio d'Italia for a further five years (2007-2011).
"The Autodromo Internazionale del Mugello has taken on an increasingly important role for Ferrari over the years, since owning it", stated Jean Todt. "This agreement demonstrates the high levels of standard already achieved by our structure from every point of view, and at the same time represents a new starting point, taking into account the latest development programme. I am therefore delighted to be able to announce that Mugello will continue to host MotoGP, the pinnacle of motorcycling, with the Gran Premio d'Italia which will continue to be the most important event on our sporting calendar over the next few years. The agreement also means that we can continue in our successful collaboration with Dorna, an organisation whose professionalism has allowed motorcycling to take on levels of popularity never seen before."
"We are very satisfied with this agreement, which extends our collaboration with the Autodromo Internazionale del Mugello for another five years," said Ezpeleta. "We are proud to be able to work with Ferrari, a legendary name in motorsport throughout the world, and also to have a circuit like Mugello as a host to the MotoGP World Championships, with both an organisation and a track which are at the very highest level, and where every year we see one of the most exciting and passionately followed events on the MotoGP calendar."