---
The new twin shock Sport Classics are highlighted by the 1000s with the Hailwood replica style front fairing, black accents on the engine, pipes and the the wire wheel rims.
Double Shocker!!! Now the Classics are Spot On...
Ducati Revises its Sport Classics for 2007
December 1st - The SportClassic family, which has met with great success since its appearance in 2003, replicates the styling of the motorcycles built in Ducati's workshops in the 1970s, characterised by a minimalist, sporting look, with an exposed frame and bodyparts in soft, rounded shapes. To emphasis the unique style of these bikes, Ducati has used top-level original components and finishes, featuring chrome and brightwork that provide the final touch, personalise the range and evoke the lines of the bikes from which they're inspired.
The most significant visual changes to Ducati's revised Sport Classic model line is doing away with the previous single rear monoshock locatedt the right side of the conventional swingarm, and reverting to a more conventional twin shock setup as used on older bikes. Whether the old single shock setup worked or not, just didn't matter because it looked hediously out of place on a bike trying to be retro. Now the bikes looks just right, just as they should have origionally.
Most exciting is the Sport Classic 1000S which gets the aerodynamic upper fairing previous seen on the limitrd edition Paul Smart 1000, and a bright red Ducati paint job. But as their top-of -the line Sport Classic which will certainly be seeing racing in Battle of the Twins classes, we wish the 1000Ss would have gotten its own personal performance upgrades rather than sharing all the same base chassis and engine as the other Sport Classic models. We'd have liked to se Ohlins suspension at both ends to upgrade its handling, as well as a dry clutch and higher compression engine for improved track performance. Fortunatley for track fans Ducati USA will be offering offer a special race version from NCR with these upgrades and more called New Blue.
The whole SportClassic family mates retro style with modern technology and mounts the Desmo 1000 DS engine: delivering impressive torque, this air-cooled 90° "L" twin-cylinder is the ideal engine for these new sports models. The cylinders, with their traditional cooling fins and classic L-configuration, harken to the original design by Taglioni. The 1000 DS engine is equipped with the Desmo twin-valve system, fuel injection and an electronic engine control to guarantee power, reliability, thrilling performance and ease of use.
Compete Details and Big Screensaver Pictures in New SportBikes: Ducati 2007
---
Playboy Playmate Tamara Witmer Shoots with Sands KR MotoGP Boardtracker for 2007 LA Calender Motorcycle Show Marketing Campaign
The Queen Mary, Long Beach, CA Nov 7th - Beautiful Playboy PlaymateTamara Witmerjoined photograher Jim Gianatsis again this month at the Queen Mary facility in Long Beach to shoot with us and the Roland Sands (Roland Sands Design / Performance Machine) designed KR Retro Boardtrack Racer. The photographs will be used in the marketing campaign for the upcoming 2007 LA Calendar Motorcycle Show on July 14-15th 2007 (the weekend before the US MotoGP at Laguna Seca), as well as in the the next 2008 SBK Fast Dates World Superbike Racebike and Iron & Lace Custom Motorcycle Pinup Calendars while will premier at the Show.
The KR Boardtracker was commissioned by none other than former AMA and World Champion Kenny Roberts, Senior, owner of the KR MotoGP racing team which features his own son Kenny Roberts, Junior, also a fomer World Grand prix Champion, as the team's principal rider. The engine used in the hand built custom bike which mimicks the style and geometry of a 1910's American board track racer is one of the team's previous season, 5-cylinder Proton 990cc MotoGP engines putting out close to 230 horsepower!

We doubt that, without any front brakes, the KR Boardtracker will ever be toppingthe 200mph speeds it's engine was achieving on the MotoGP circuit, but it certainly will be one of the centerpieces at the Roberts Ranch in Sacramento, CA.

Left: Tamara is featured in all the 2007 FastDates.com Calendars and the 2007 Playboy Calendar. Just click to order!
---

Factory Repsol Honda test riderTaday Okada filling in for the injurey Nicky Hayden on the unpained RC212 moves over to let team mate Dani Pedrosa go by on a fast lap.
MotoGP World Championship Winter Testing, Jerez, Spain

Dani Pedrosa tops 3-day Jerez MotoGP Testing Time Sheets ahead of Rossi
Jerez, Spain Nov 28-30th 2006 - In what may be a telling session before the 2007 season, Honda's 'Rookie of the Year' in 2006, Dani Pedrosa, was able to better five-time MotoGP World Champion Valentino Rossi in the final test session of the year held at the Jerez circuit in Spain over the past three days. With an impressive lap time of 1'39.910 today, he became the fastest rider of these last MotoGP tests before the winter testing ban comes into play on December 1st.
With his World Champion teammate Nicky Hayden missing the tests due to a shoulder operation, the Spaniard ousted the Italian Yamaha rider, who had topped the timesheets on the two first test days, with a lap time 1.3 seconds quicker than the best race lap of the 2006 Spanish GP, which was set with 990cc prototypes.
Dani Pedrosa, Repsol Honda: 1m 39.910s – 94 laps "Today we worked on just about everything again – chassis, engine, suspension and tyres. We began with chassis and engine testing in the morning and then concentrated on testing tyres for Michelin. I used a qualifying tyre to set my fastest lap time and this is good because it's important to see how a new bike like the RC212V behaves on qualifiers too. Of course there's still plenty of work to do before the season starts but this was a positive test for us. Now I will relax a little over the winter break, before getting ready for the January tests."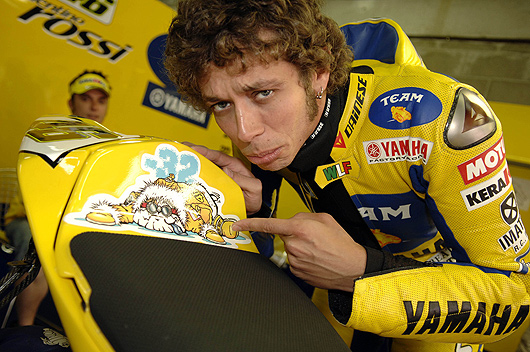 Valentino Rossi (2nd - 1'41.254, 69 laps) - "We had a very good test today; it's been very productive for us because we were able to check many different things for our new bike. We continued to test tyres with Michelin in order to find the correct direction for their development and we also kept working with the chassis and were able to try some different suspension settings. We've got some very good information for the Yamaha engineers and now they will work hard over the winter in order to have everything ready for the next test in January. The weather was good today, warm and sunny and in these conditions it was fun to ride on this track, which is one of my favourites. This has been an important test and I am really pleased with the level that we have got to in a short space of time. Of course we still have a lot of work to do, but now it's finally the end for this year and it's time to have a rest so we can come back ready to fight in January!"
Suzuki continued their good performance in the end of season tests, with Chris Vermeulen and John Hopkins in fourth and fifth place respectively, behind Marco Melandri who has showed an excellent adaptation to the new RC212V. New Honda rider Shinya Nakano was sixth fastest ahead of Colin Edwards on the second Yamaha. The returning veteran Alex Barros was the fastest Ducati rider of the day in eighth, ahead of his factory colleagues Loris Capirossi and Casey Stoner.
The teams made use of every single minute available to them until the very end of the session in order to gather as much information and data as possible before the ban, which prohibits on-track tests until January 20th. The factories meanwhile will be busy on an intense evolution process behind closed doors, working on their prototypes in order to have everything ready and in the best possible conditions for the first test sessions in Sepang, Malaysia, in January.
The most significant news of the day however, was the heavy crash for Ilmor test rider Jeremy McWilliams this afternoon, causing him multiple injuries. The experienced Northern Irish rider suffered a fracture of his left femur and right collarbone, in addition to serious injuries in the fingers on his left hand. McWilliams was quickly taken to Jerez Hospital where he will undergo surgery on Monday.
The Honda 250cc teams also completed a successful three-days of testing 2007 chassis developments at Jerez. Repsol Honda team rider Shuhei Aoyama spent the day testing the latest version of the RS250RW chassis powered by a 2006 engine that HRC brought to Spain.
The Japanese rider chasing increased corner speed and stability.
While Aoyama tested new parts his team mate for 2007, Julian Simon was making his 250 debut at Jerez following a four-years in 125 grand prix racing. Simon worked diligently riding as many laps as possible on the 250.testing different suspension chassis setting combinations in an effort to understand the characteristics of the more powerful machine.
Simon was the fastest 250 rider on the final day of the test surprising many with his consistent high pace over his marathon 68 lap stint today.
Humangest Honda rider Andrea Dovizioso was a busy man on the final day running through an extensive test programme before the session stopped at 18.00. The Italian, former 125cc world champion, was the only 250 Honda rider to test both engine development parts designed for the 2007 machine and the new chassis. While the chassis performed better on corner entry and exit than its predecessor Andrea feels the mid-corner performance needs to improve and is confident HRC will provide for that before the next scheduled 250cc test in February.
The winter testing ban which runs from December 1, 2006 until January 20, 2007 now comes into force. The Honda MotoGP teams will resume testing at the Sepang Circuit in Malaysia on January 22, 2007.
Unofficial MotoGP Testing lap times:
1. Dani Pedrosa Repsol Honda: 1m 39.910s.
2. Valentino Rossi, Yamaha: 1m 40.123s.
3. Marco Melandri, Gresini Honda: 1m 40.530s
4. Chris Vermeulen, Suzuki: 1m 40.766s.
5. John Hopkins, Suzuki: 1m 41.049s.
6. Shinya Nakano, Konica Minolta Honda: 1m 41.142s.
7. Colin Edwards, Yamaha: 1m 41.254s.
8. Alex Barros, Ducati: 1m 41.276s.
9. Loris Capirossi, Ducati: 1m 41.492s.


10. Casey Stoner, Ducati: 1m 41.596s.
11. Tady Okada, Repsol Honda: 1m 43.392s.
12. Vittorio Guareschi, Ducati: 1m 44.071s.
13. Julian Simon, Repsol Honda 250: 1m 44.153s.
14. Shuhei Aoyama, Repsol Honda 250: 1m 44.502s.
15. Jeremy McWilliams, Ilmor SRT: 1m 44.661s.
16. Andrea Dovizioso, Humangest Honda 250: 1m 44.723s.
17. Andrew Pitt, Ilmor SRT: 1m 44.983s.
---
AL & AJ do Christmas
Accoustic Hearts of Winter
Our favorie new sister pop rock princesses Aly & AJ have just released their first Holiday album "Accoustic Hearts of Winter". It's made up of all the well known popular holiday tunes sung to their playing acoustic gutars it a nice pop musical style the entire family will like. Click on the CD cover to buy online, and while your shopping be sure to pick up their awsome new rock album "Into the Rush" You can also sample their music and check out their hot music videos and tour dates on their website at AlyandAJ.com
Join FastDates.com as we hook up with Al & AJ in The O.C. Dec 10th....
---
There's more! Go to Pit Lane News NEXT PAGE

Hot Calendar Girl and Bike News! Go to: Fast Dates • Calendar Girls • Iron & Lace





BikerKiss.com - the largest biker personals site!


New 2007
Fast Dates Racebike,
Iron & Lace Custom
& Garage Girls Calendars
Click to Order Now!

More 2007 Calendars!
In Our Calendar Store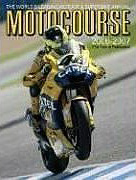 Motocourse 2006-2007
New Moto Books
for Christmas

Valentino Rossi
MotoGenious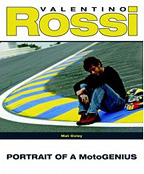 ---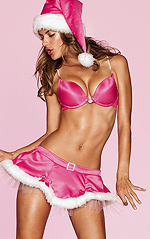 Click to visit Victoria's Secret. Event updates Insert Keyword: FASHION
Victoria's Secret
Fashion Show
on CBS Dec. 5th 10/9c
Just so you don't go into total withdrawl now the racing season is over, here's something you can really look forward to to warm up a cold night.
Rossi Finishes 11th at World Rally Championship Season Final in New Zealand
20 Nov 2006 - MotoGP Champion Valentino Rossi successfully completed his first World Rally Championship event in his 2nd ever start, finishing a very creditable 11th overall in the rugged 3-day season ending event in New Zealand. Valentino drove a rented black Subaru Imprezaand moved up from back in 24th position on the first day.
"I'm satisfied I arrive at the end without problems and no damage," he said. Competing in the event caused Rossi to miss winter motoGP testing in Sepang this same week. Back in 2002 Rossi had entered his first World Rally Championship round in Great Britain aboard a Peugeot 205 , but the event ended early for him on the first day when he slid the car into a ditch and couldn't drive it out. Valentino really enjoys driving WRC cars an has often said he would prefer to race WRC rather than Formula 1 when he does retire from motorcyle roadracing.
Flawless Marcus Gronholm cruised to his fourth New Zealand rally title Sunday and ended a 27-year title drought for Ford by clinching the World Rally Constructors Championship.
With injured Frenchman Sebastien Loeb already assured of retaining his world drivers crown, despite missing the last three rounds after breaking an arm, the constructor's crown was the coveted consolation prize here. Loeb, who drives for a Citroen for Kronos Racing, had an unassailable points lead with two rallies remaining.

Pierer: KTM Not Ready for Superbike Competition
Dec 1, 2006 - KTM has been making waves with its big twin-cylinder bikes, and has even promised a RC-8 powered supersport in early 2009 and entering World superbike in 2008 with a 1200cc machine. But now CEO Stefan Pierer says he still has no immediate plans to enter the Austrian brand into a larger displacement class of Motorcycle Grand Prix or World Superbike competition.
"It's too expensive," Pierer told Germany's Eurosport magazine. "I have better ways of investing those funds."
The idea hasn't been completely dropped, however. Pierer said KTM plans to concentrate its efforts on the 125cc and 250cc classes in the short-term while continuing to study an engagement in larger class competition.
"At the end of the day we want to present our products to our customers through racing," he said, emphasizing the company's "Ready to Race" slogan and commitment to race what it builds.
However, that statement is hardly supported considering KTM is racing prototypes in the MotoGP 125cc and 250cc classes, while Superbike is based on production street bikes.
The 2006 Red Bull KTM GP 125 team consisted of riders Mika Kallio and Julian Simon. For 2007, the bikes will be piloted by Simon, Tomoyoshi Koyama and the junior rider Randy Krummenacher.
The 2006 Red Bull KTM GP 250 team consisted of riders Manuel Poggiali and Hiroshi Aoyama. For 2007, the 250cc bikes will be piloted by Aoyama and Kallio, who steps up to the 100hp stronger KTM 250 FRR after leaving 125cc competition.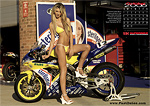 NEW! FastDates.com
Monthly Screen Savers
Click to Find Out What Day It Is

Click for Feature Story
Aly & AJ
Into the Rush
Enhanced Music CD & DVD
Rush (QuickTime_Hi)
Rush (QuickTime_Lo)
Rush (Real Player_Hi)
Rush (Real_PlayerLo)
Rush (Windows MV_Hi)
Rush (Windows MV_Lo)
Ducati's Minoli comments on Superbike rules, Ducati 848cc Possible for 2008
Dec 1, 2006 - Ducati Motor CEO Federico Minoli, writing recently in his Desmoblog Internet diary, shared some additional information about the forthcoming 1098 Superbike, future product and the company's position in the upcoming World Superbike Championship.
1098 Superbike
"The 1098 S will arrive at European Dealerships starting from December 2006 and in the USA from February 2007," Minoli wrote. "Starting from February 2007 the 1098 will arrive in both the USA and Europe. The 1098 Tricolore will arrive in Europe starting from February 2007 and in March in the USA."
Minoli said the Tricolore model was created by Aldo Drudi based on an idea that came from Ducati's North American subsidiary. He said Ducati also plans to produce the 1098 in a second color, possibly yellow, white or black.
Smaller Displacement SuperStock?
"A lower displacement engine is not foreseen for 2007, but an 848 engine will be available in 2008 if there is adequate demand."
WORLD SUPERBIKE CHAMPIONSHIP
"The bikes that race in the Superbike Championships are derived from the production models. Therefore, it is only logical that if our new production Superbike is the 1098, the bike derived from the 1098 is the one that must race in the SBK Championship.
"This is the same logic that pushed the Japanese motorcycle companies to ask for some rule changes. Since 2003, this has allowed them to race with their bikes at 1000cc that had been derived from their 750cc production models - bikes that did not correspond with the bikes on the market.
"Sometimes logic is blocked by politics, fear or simply the desire to damage. As a result, in the World Superbike Championship we are forced to race with the 999F07, against our wishes, in exchange for a promise that the rules will change allowing us to race with the 1098 in 2008.
"Don't fear - the 999F07 is a wonderful motorcycle and, ridden by Troy and Lorenzo, it will put up a great fight … even if it has less horsepower."
---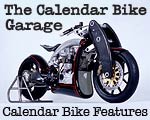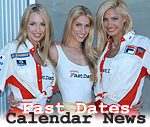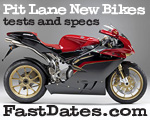 World Champion Nicky Hayden Has successful Shoulder Operation
Repsol Honda World Champion Nicky Hayden underwent a successful operation on his injured right shoulder at the Freemont Clinic, California on Thursday. The surgery repaired an undisplaced fracture through the right greater tuberosity (shoulder bone), an injury sustained at the Grand Prix of Portugal this year.
During the procedure, performed by Dr Art Ting, some bone was shaved off the injured shoulder bone to encourage improved healing of the fracture, and the rotator cuff was repaired. At the same time the metal plate on the 25-year-old Americans right collarbone was replaced with a smaller plate. The metal plate, a legacy of a Supermoto crash in 2004, was bent at Estoril and scans on Wednesday showed that the fall had in fact re-fractured his previously broken collarbone.
The newly crowned World Champion is expected to wear a sling for two weeks following the successful operation but will be able to resume some cardiovascular training within a week. If his recovery goes to plan Haydens expected to be fully fit in time for the first MotoGP test of 2007 which begins at the Sepang circuit on January 22, 2007.
Speaking at the Freemont Clinic after the operation Nicky Hayden said: "I actually feel pretty good already. Ill be off bikes for a while but Aldon Baker, my trainer, is going to get me back doing some cardio work next week and Im definitely looking forward to that. Its obviously been a great year all round and Im glad Ive had the shoulder fixed because it means I can now begin to prepare for the defence of this title. Id like to thank Dr Ting and the staff at Freemont, and all the fans whove given me great support this year. See you all in 2007!
YAMAHA FACTORY RACING AND CAMEL END THEIR MOTOGP PARTNERSHIP
Friday, 1st Dec 2006 - Following Camel's recent announcement (that they will not sponsor racing in light of tougher laws restricting cigarette brands appearing on sports TV broadcast in Europe) , Yamaha Factory Racing would like to express its thanks to Camel and Japan Tobacco International for their partnership and support over the 2006 MotoGP season.
Our thanks go out to all those involved in the project; they have formed an important part of our team over the past year.
It has been a great honour for Yamaha to work with such an experienced sponsor and Camel's enthusiasm throughout the season has been greatly appreciated by the entire Yamaha Factory Racing Team and the Yamaha Motor Group.
The sponsorship beakup was exasperated by Yamaha who brought out special commerative painted bikes with matching team apparel team apparel for certain race rounds like this year's Laguna Seca MotoGP, with not even a nod to the the Camel brand colors as Ducati does for its sponsor Marlboro in countries which ban cigarette advertsing.